Dutch Colony Coffee Co. brings to the East Coast coffee derived from 'Old World' roasting techniques and 'State of the Art' technology. The folks of East Coast now have a place to enjoy cakes and light bites with coffee made from freshly roasted beans with various brewing methods. The new cafe at Frankel Avenue is beautifully appointed and has already become a popular meeting place.

Located in a shophouse along Frankel Avenue, the cafe has 3 main sections. There are tables in the front porch which is not air-conditioned. Inside, it has a main seating area and a section at the back under the skylight. The decor is modern industrial. Potted plants and beautiful flower arrangements all over the cafe help to give the place a classy homely feel.
Dutch Colony has a great selection of quality coffee beans from different parts of the world. You can choose to order an espresso-based coffee or choose a single origin bean and specify the brewing method. They have the Steampunk MOD machine but if you prefer hand brew methods the options include V60, Chemex, French Press, Aeropress and Woodneck.
The menu offers a selection of all day sandwiches and desserts. You can also pick cakes and pastries from the display counter.
We tried their flat white ($4.50), iced chai latte ($5.50), Thai Milk Tea Loaf ($5), Red Velvet Cake ($7) and Butter Croissant ($3.80). The flat white was smooth and nicely balanced and a nutty chocolate boldness was discernible. It was one of the best espresso coffee we have had recently. The iced chai latte was interesting with hint of spices and was just slightly sweet.
The Croissant was fine but not outstanding. Opinion was divided on the pretty Red Velvet. The pretty Ordinary Patron thought it was ordinary. The ordinary looking patron thought it was pretty good as the cake had a nice texture and the thick layer of cream was sweet and delightful. However, for that day, the plain looking Thai Milk Tea Loaf stole the show. The unusual confectionery was moist and delicious and we especially liked the condensed milk frosting.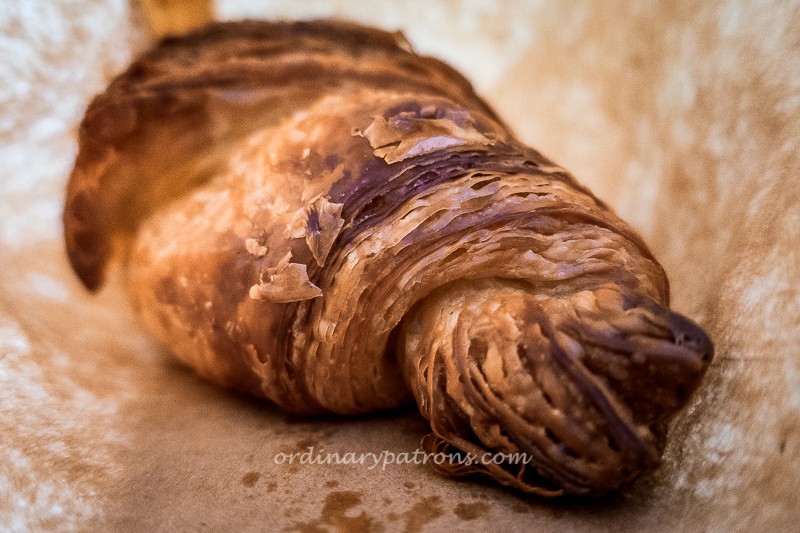 Dutch Colony Coffee Co. at Frankel Avenue is spacious and has a wonderful atmosphere. Service was efficient and unobtrusive. With free wifi and free water, it is a great spot for a leisurely cup of coffee and a bit of surfing and daydreaming.
Ratings:
Food: 4
Service : 3
Value : 3
Atmosphere : 4
Overall Rating : 4 TOPs
Dutch Colony Coffee Co.
113 Frankel Avenue
Singapore 458230
Tel: +65-6448-5852.
Hours
Monday – Thursday
8am – 6pm
Friday – Sunday
8am – 8pm
www.facebook.com/Dutch.Colony.Coffee
#Street fact – Frankel Avenue was named after the Frankel Brothers, furniture businessmen, who developed the coconut plantations in Siglap into a housing estate (now referred to as the Frankel Estate).
The Ordinary Patrons
Singapore Food Blog by Ordinary People looking for Places to Eat