Up on the third level of the Westgate shopping mall in Jurong East, there is a fascinating eatery called Sync. We had walked past it a few times before but had no clue what kind of place it was. At first blush, the large TV screens and alfresco furniture make it look like a sports themed bar and cafe. If you look hard enough, you can find a signboard on the side that says Sync Korean Fusion Bistro. Intrigued, we decided to have lunch there. We were about to discover a cafe like no other at Westgate.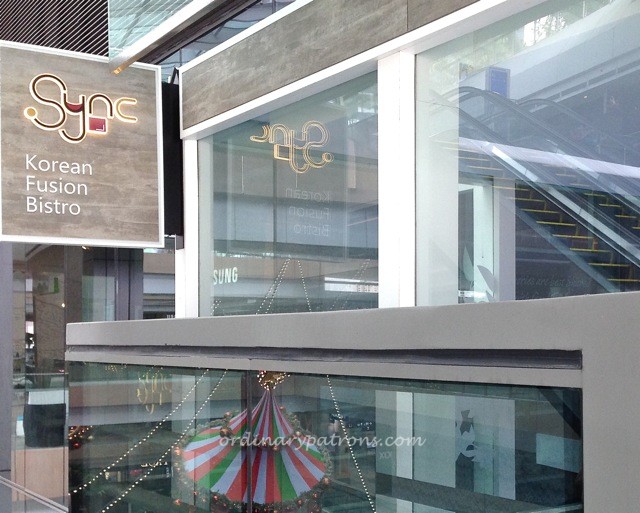 The restaurant is designed in a unique way. There is an area that looks like a regular cafe. There are also areas designed to look like a residential dining area and a living area which had gadgets lying about as if it is someone's home. A brightly decorated area probably serves to keep the kids occupied while their parents eat.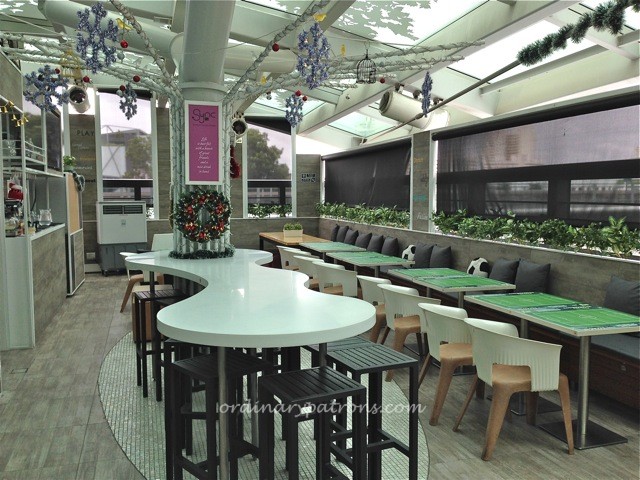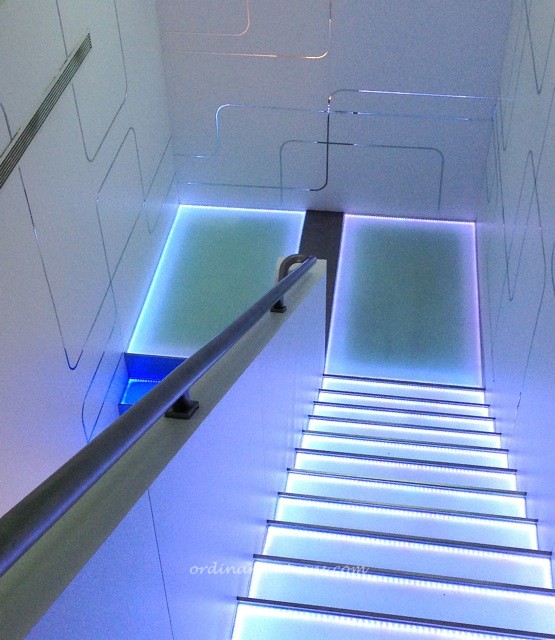 We discovered a magical looking staircase at one side of the restaurant. Exploring further, we found that it leads to the Samsung Centre showroom that takes up the second and first levels below the restaurant. It looks like the bistro is somehow "in synch" with the Samsung showroom, which explains the access and the gadgets on display. According to their website, "SYNC aims to be a dining arena that synchronises Korean western fusion food, drinks, technology and lifestyle."
We actually think that it is a brilliant idea to have a tech company collaborate with a restaurant to make gadgets available for demo in a real life setting rather than a cold showroom shelf. Many of us like to play with our gadgets while eating and the tech company has a captive audience for the duration of the meal to market to! There should have been more Samsung products for demo at the bistro. Anyway, enough of the shop and back to the food.
The menu was attractive and had bright photos of many of the dishes. We ordered the bibimbab ($12.90) with beef (an additional $2.50) and a jajangmyeon ($12.90) which was spaghetti cooked with chicken and various vegetables in Korean black bean sauce.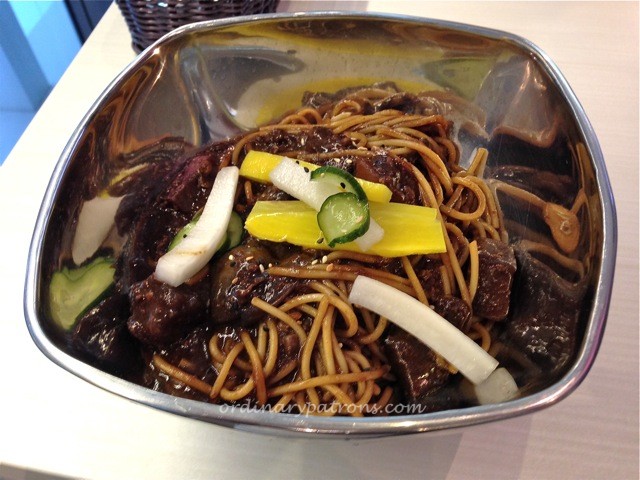 Both items were presented very attractively and made you want to eat them. The bibimbab was however quite plain tasting and not memorable. The jajangmyeon was a better choice with the black bean sauce providing a tasty dimension to the dish. All in all this was an interesting experience. We would not exactly rave about the food here but it is decent food in an interesting environment. We can imagine this to be an attractive place for family with young kids or a gathering of friends. The atmosphere is certainly a relaxing one.
Ratings:
Food: 3
Service: 3
Value: 3
Atmosphere: 3
Overall Rating: 3 TOPs     

SYNC Korean Fusion Bistro
Westgate #03-01
3 Gateway Drive
Jurong East
Singapore 608532
Tel: 6369 9913
Opening Hours : 11:00am – 11:00pm
Nearby Stations: Jurong East