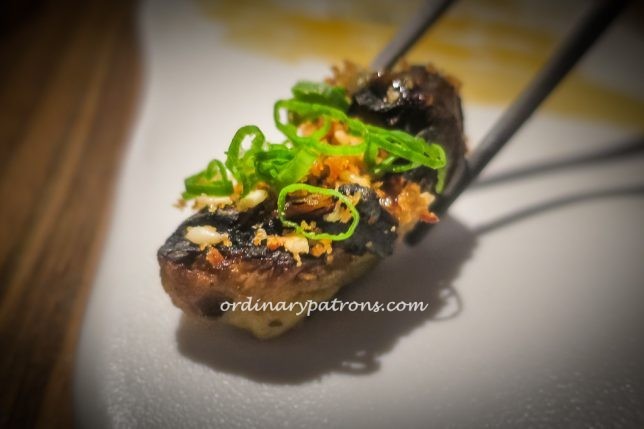 Hong Kong is known as a city with thousands of great restaurants encompassing exquisite dim sum places, exclusive Michelin star restaurants and opulent hotel dining rooms. However, for ordinary patrons like us, sometimes we just need a quick simple meal in a casual diner or cafe. Thankfully, casual dining in Hong Kong does not need to mean boring or humdrum food. In this final post about our 2016 year end Hong Kong trip, we give a quick summary of casual dining places in various parts of Hong Kong that we tried.
PMQ, Central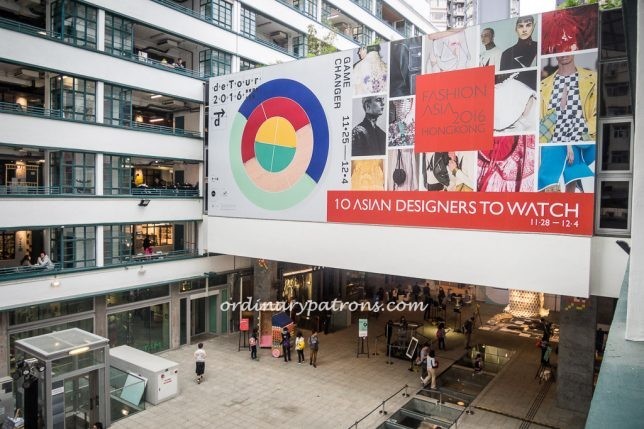 PMQ is a historical site which was last used as Police Married Quarters. The revitalised site in Central, a short walk from the Central to Mid-levels Escalators, is now a hub for the design and creative industries. There is a range of workshops, retail outlets, a cooking studio and exhibition space.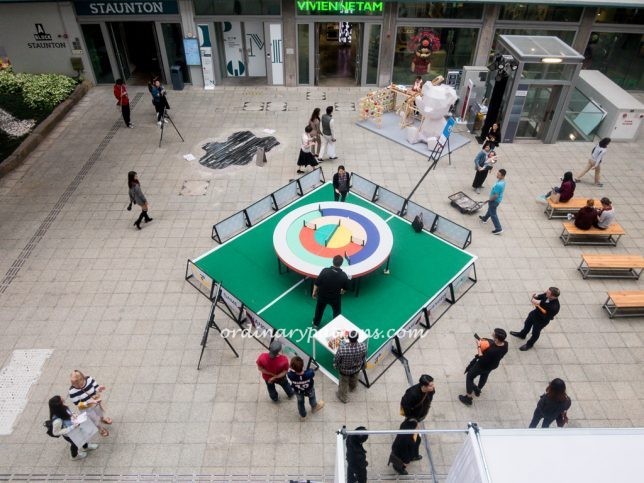 There is no lack of F&B outlets there. Aberdeen Street Social, Isono and The Drawing Room are popular dining places.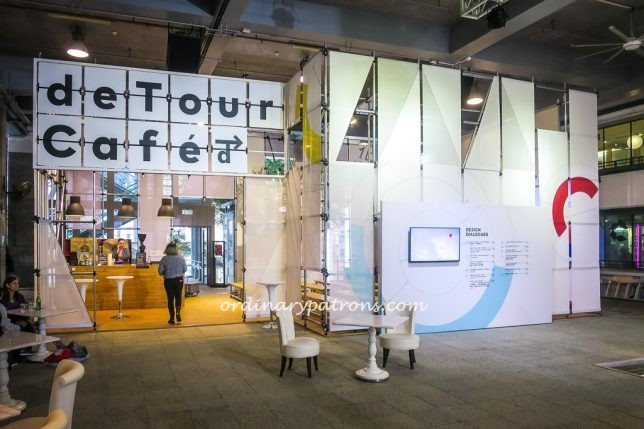 SOHOFAMA at PMQ
We had lunch at SohoFama, a casual diner and bar serving mainly Chinese food. The indor dining area is dominated by the bar and is very cosy. The al fresco dining area is breezy and relaxed.
Here are pictures of their menu.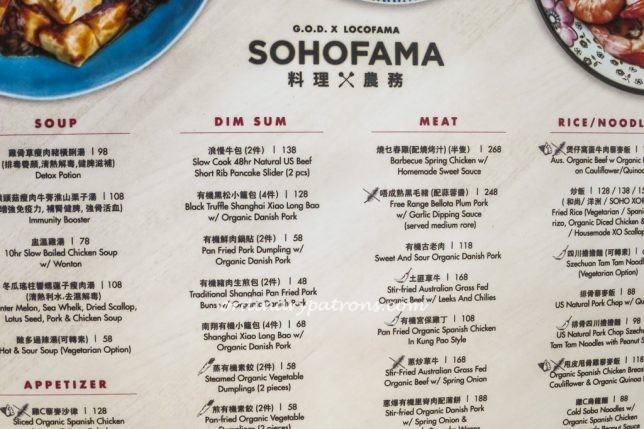 We tried their slowed boiled chicken soup with wanton (HK$78), pan fried dumpling (HK$58 for  pieces) and fried rice (HK$128).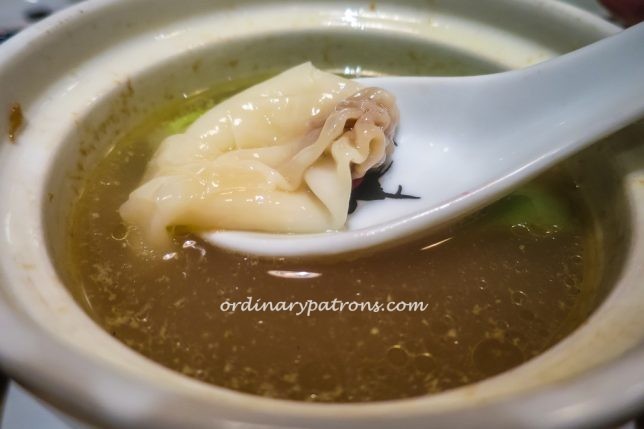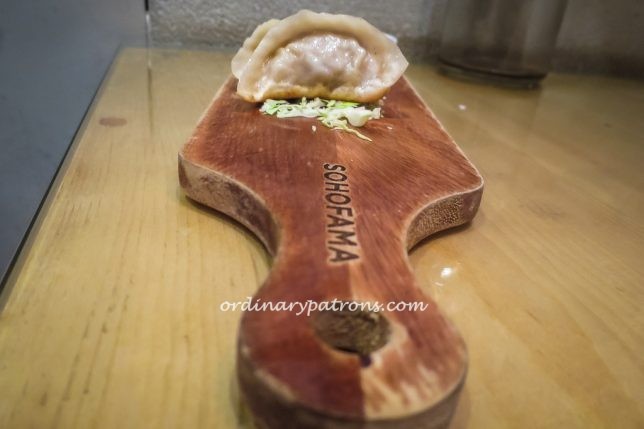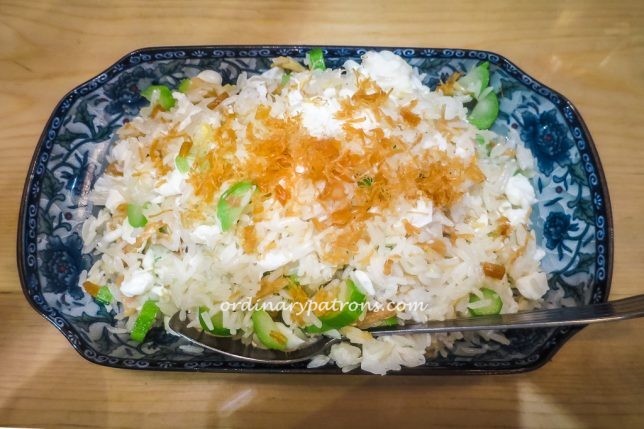 Other than the fried rice, the portions were small. The quality of the food was good and we enjoyed all the items.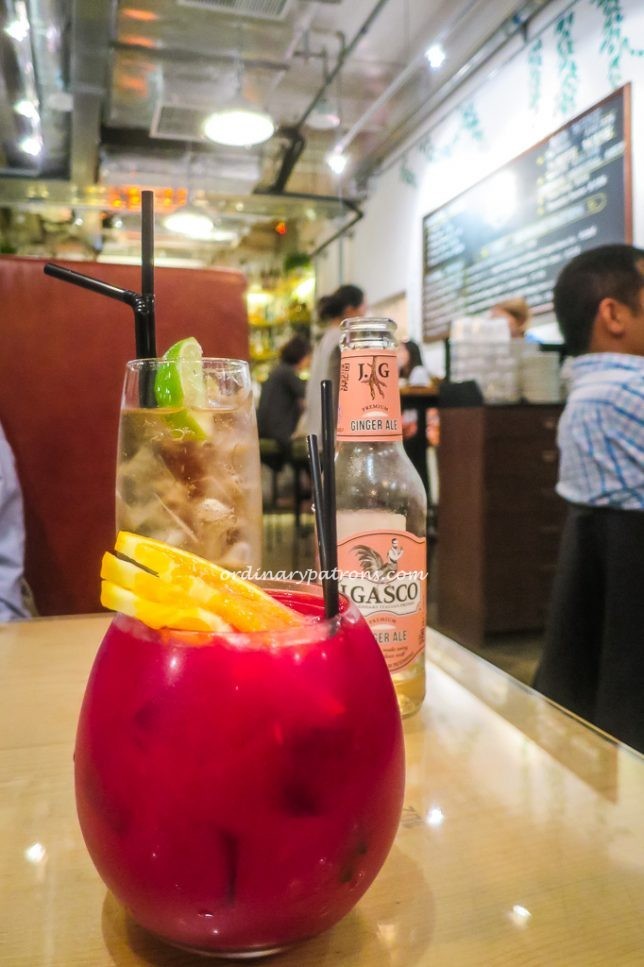 A bottle of ginger ale was $HK$38 and a healthy juice blend was HK$58.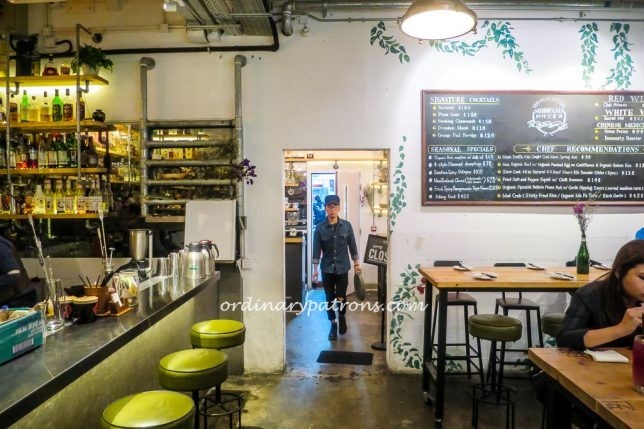 G/F, Block A, PMQ, 35 Aberdeen Street
Central District, Hong Kong
Tel: +852 28588238 / 55706239
---
Festival Walk, Kowloon Tong
Kowloon Tong is a low density and relatively quiet residential district in West Kowloon. Festival Walk is a mixed use development in Kowloon Tong with over 200 retail stores and restaurants, a multi-screen cinema, an ice skating rinks and offices. The development has a unique architectural design and is now owned by Singapore Mapletree.
Sweet-O-logy at Festival Walk
There are a number of very popular restaurants in Festival Walk, judging by the long queues. We decided to try Sweet-O-logy because the queue was not too long and it has a reasonably priced menu.
Here are pictures of Sweet-O-logy's menu.
We ordered an Egg & Ham on Waffle (HK$72) and a Sausage Croissant Set (HK$68). They were nicely presented and really good value for money.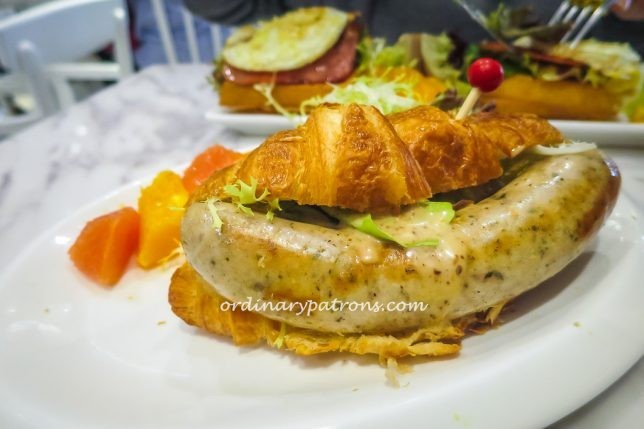 Shop UG-22
80 Tat Chee Avenue, Kowloon Tong
Tel: +852 2191 0307
---
The One, Tsim Sha Tsui
Tsim Sha Tsui is one of the most crowded places on planet Earth. The range of food there is really wide. Cuisines from many different parts of the world can be found there. The One is said to be Hong Kong's tallest retail complex with 29 floors. The tenants mix is diverse but there are many shops catering to the hip young crowd and there are many Japanese brands.
Suzuki Café
We must be thinking about our trip to Tokyo as we ended by having dinner at Suzuki Café, a Tokyo lifestyle café in The One.
Here are pictures of sections of the menu of Suzuki Café.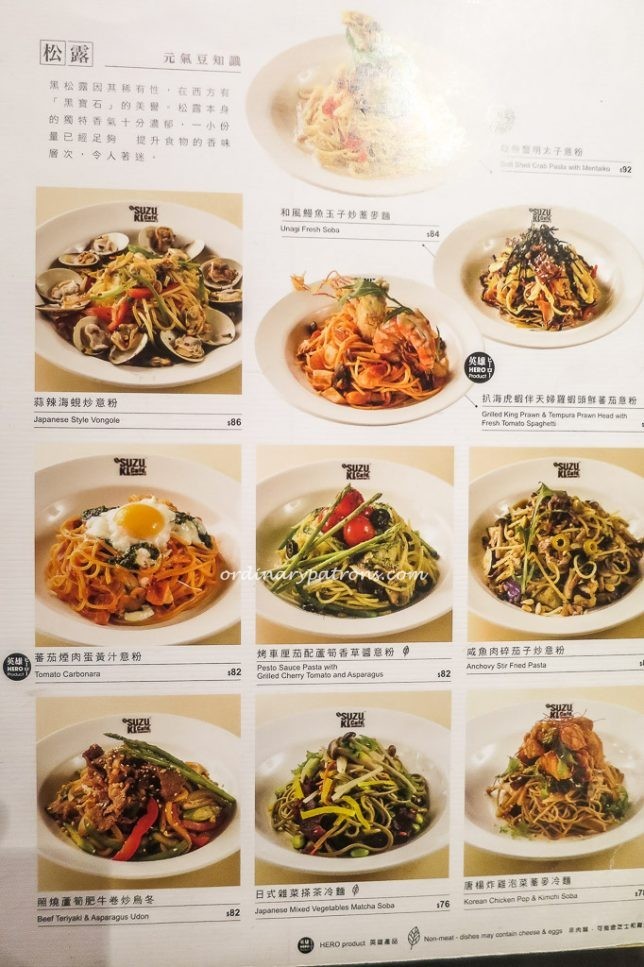 We ordered the Vegetable Pumkin Rice (HK$78) and the Steak Tappanyaki with Rice Set (HK$128).
We also had their Ginger Souffle (HK$48) and signature Iced Hazelnut Matcha (HK$49).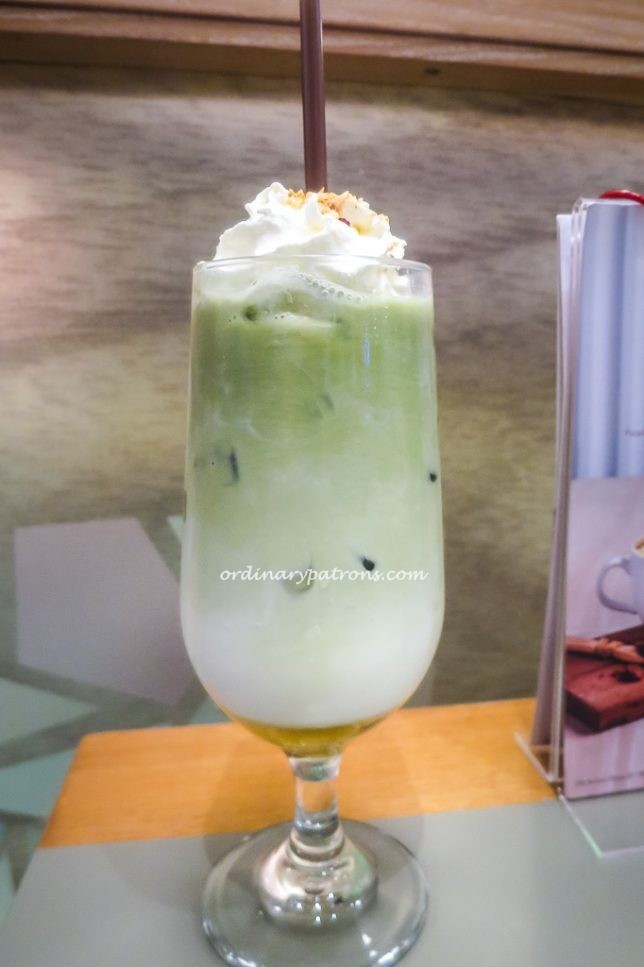 It was a very pleasant dinner in a cosy comfortable space in the midst of crowded Tsim Sha Tsui.
Shop L407
Level 4  The One
100 Nathan Road
Tsim Sha Tsui, Hong Kong
Tel: +852 3586 0650
---
Elements, Tsim Sha Tsui
Elements is a large swanky mall sitting on MTR Kowloon Station and the Airport Express Kowloon Station, and linked to the International Commerce Centre – Hong Kong's tallest building. There is a very wide range of F&B outlets in Elements.
Ramen J0 at Elements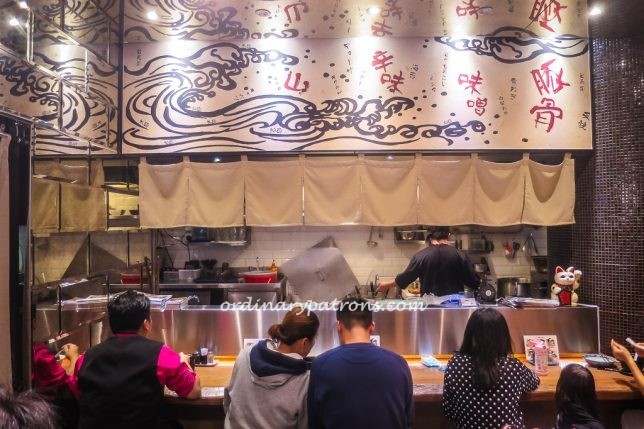 For a quick bite, Ramen Jo is a good option. It is a hole in a wall type of restaurant (if that is possible in a upscale mall) with limited sitting. Ramen Jo serves different kinds of ramen, and the Hokkaido-style miso ramen is apparently the most popular. Their prices are reasonable.
We tried their tonkatsu ramen with egg (HK$93) as well as the crispy fried chicken (HKS45). The ramen was excellent. The noodles were thick and chewy and the broth was rich and delicious.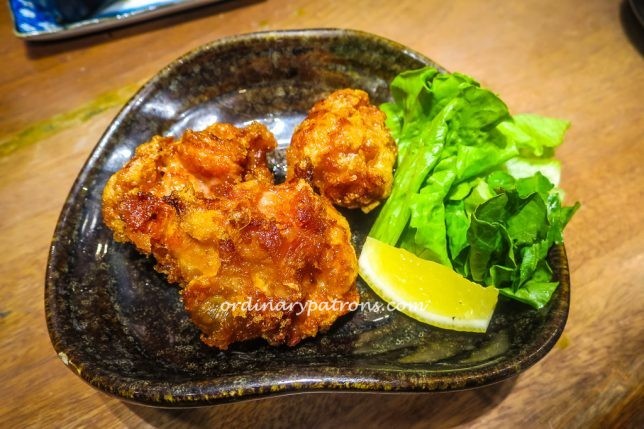 Shop1030, Elements Mall
1 Austin Road West,
Tsim Sha Tsui, Kowloon
Tel: +852 2735 5234
---
Pret A Manger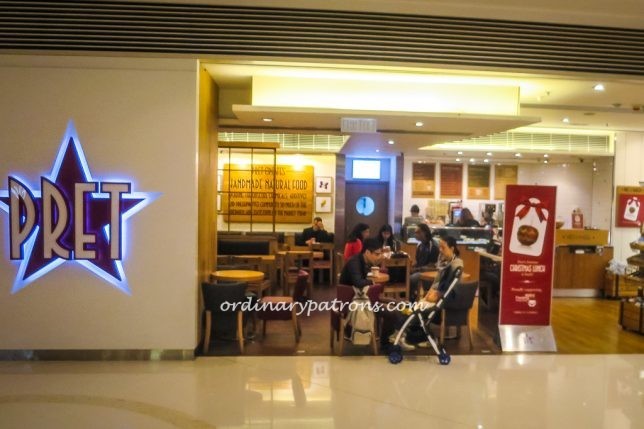 We had breakfast at Pret A Manger on more than one occasion. Their food are all prepared fresh on the premises and the prices are very reasonable. They have sandwiches, yogurts, hot buns and other pastries. We tried their hot ham and egg buns (HK$22) and almond croissants (HK$18). They were more than decent and the coffee (HK$24) was good. You can have a good breakfast there for less than HK$50.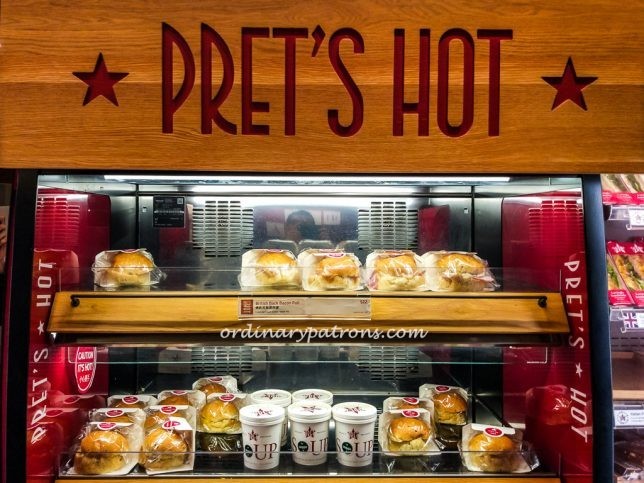 Pret A Manger offers different types of food at different times of the day. Soups, salads, hot sandwiches and wraps are on its menu. You can have lunch and dinner there as well.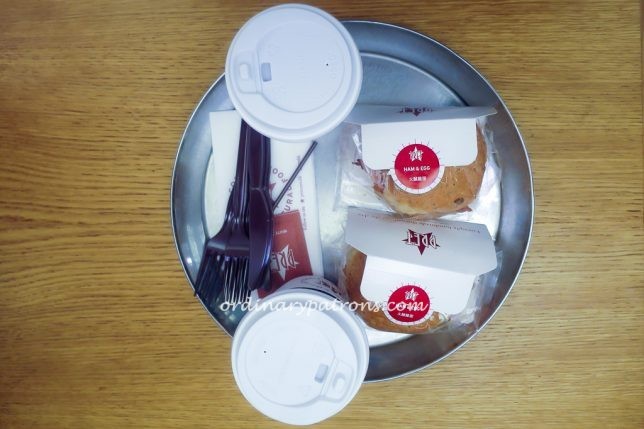 Pret A Manger has outlets all over Hong Kong.
---
This concludes our stories about eating during our year end trip to Hong Kong in 2016. Check out our Hong Kong archives for more dining options in Hong Kong.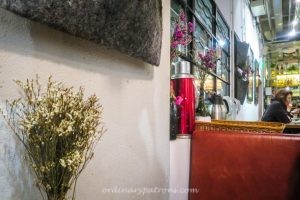 The Ordinary Patrons
Singapore Food Blog by Ordinary People looking for Places to Eat