"Grand Jeté" is a high difficulty movement in ballet in which the dancer jumps up and does a split while airborne. It is also the name of a new cafe: Grand Jeté Cafe & Bar in Takashimaya Shopping Centre. It is a hidden place, not linked to the usual corridors that connect the shops within the complex. Tucked away at the back of level 2 near the taxi stand at the back of this Orchard Road mall, it is next to Ngee Ann  City Office Tower B (the side near Wisma Atria).
The decor of Grand Jeté Cafe & Bar is a combination of country rustic and modern bar. It is a small cozy place. Since it is out of sight of the casual shopper, this cafe is probably most convenient for the office workers in Ngee Ann City. It is a pleasant place to pick up a quick meal or to have a drink with your co-workers.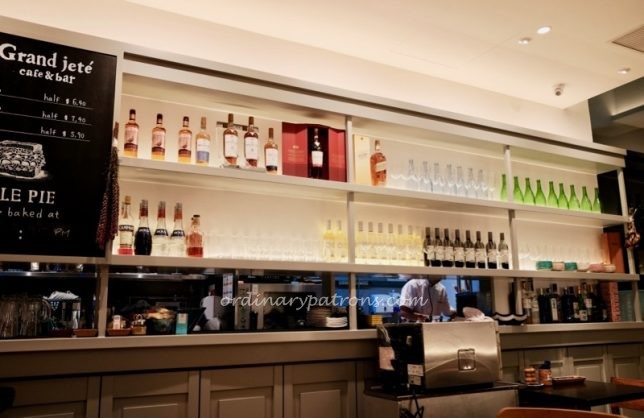 Grand Jeté Cafe & Bar serves a small selection of light food items. They have a good range of sandwiches which are delightfully illustrated in the menu. Some pasta and curry rice items complete the list.  A wide selection of alcoholic beverages is available. Here are pictures of parts of the menu and drinks list.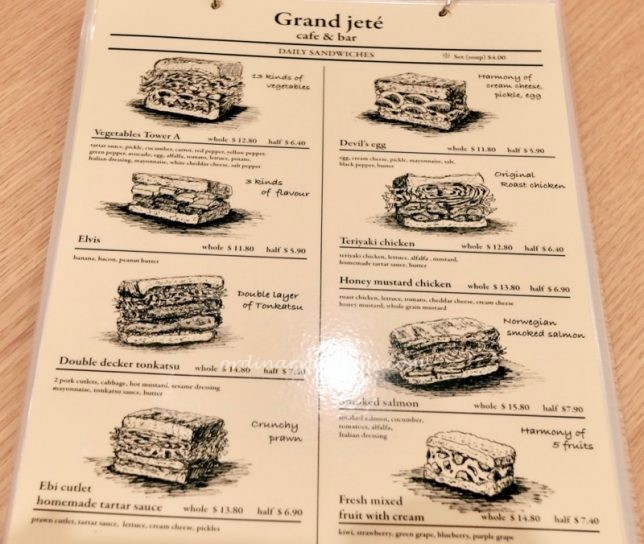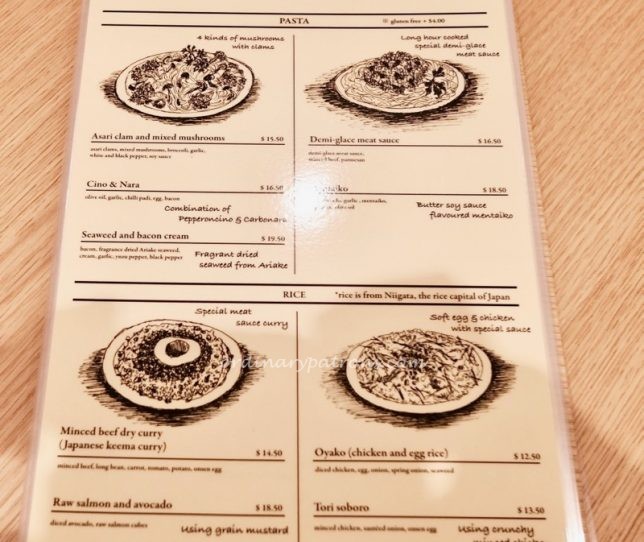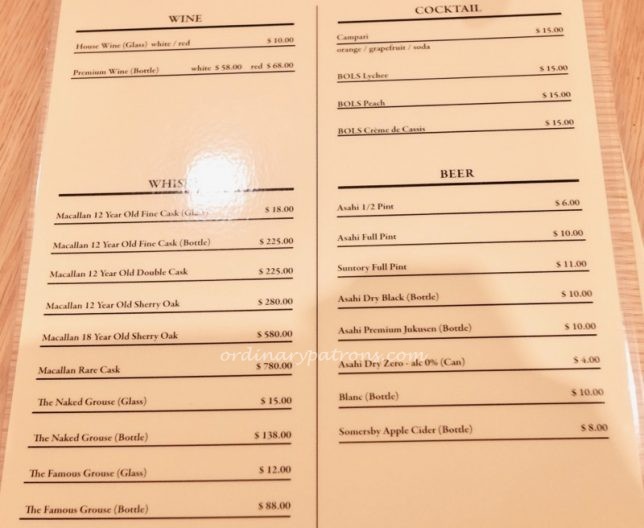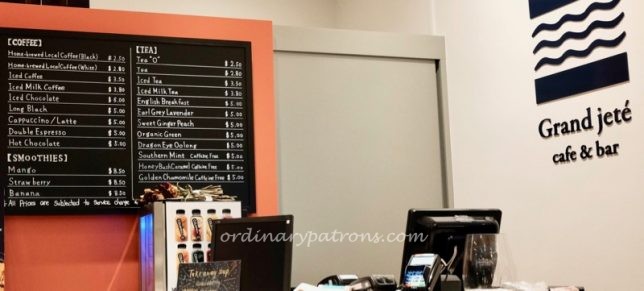 We decided on a sandwich and a pasta. Pay an extra $4 for a soup or salad. We decided on the soup. I believe it was a minestrone style vegetable soup. It was a good cup-sized portion.
The devils egg sandwich ($5.90 for half portion) contained a lot of hard boiled egg and some cream cheese. It was not the devilled egg as we know it as all the egg yolks were all intact but it was still a simple, nice sandwich.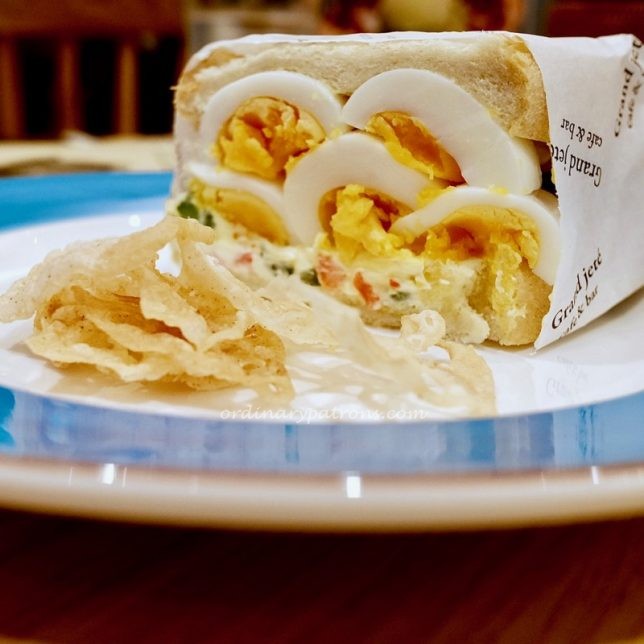 The Ascari clams and mixed mushroom pasta ($15.50) was a heavier dish. The clams and mushrooms combined to give the pasta an earthy taste. It was lightly flavoured and works well as a quick lunch on a working day.
We did not try an desserts that day but the freshly made apple pies looked delicious. Grand Jeté Cafe is certainly a nice place to have a quick meal in Takashimaya Shopping Centre, away from the maddening shopping crowds in Orchard Road.
Ratings:
Food: 3
Service: 4
Value: 3
Atmosphere: 3
Overall Rating: 3 TOPs 

Grand Jeté Cafe & Bar
Orchard Road #02-11, Ngee Ann City
Singapore 238873
Tel: +65 62354267
Nearby MRT Stations : Somerset, Orchard
The Ordinary Patrons
Singapore Food Blog by Ordinary People looking for Places to Eat