Before One Belt One Road, there was the Silk Road. The Chinese restaurant Silk Road at Amara Hotel Singapore is named after the famous trade route that connected the East to the West. According to the Silk Road Amara Hotel website, diners can " …sample the dainty and complex cuisine where Marco Polo encountered the extraordinary charm of Asia." It had been ages since we last visited Silk Road in Tanjong Pagar.  We were back there for lunch recently.
Silk Road Amara Hotel seemed pretty much the same as we remembered it. It has a timeless classic restaurant look which does not go out of style. Various seating options were available. Small tables, big round tables and private rooms.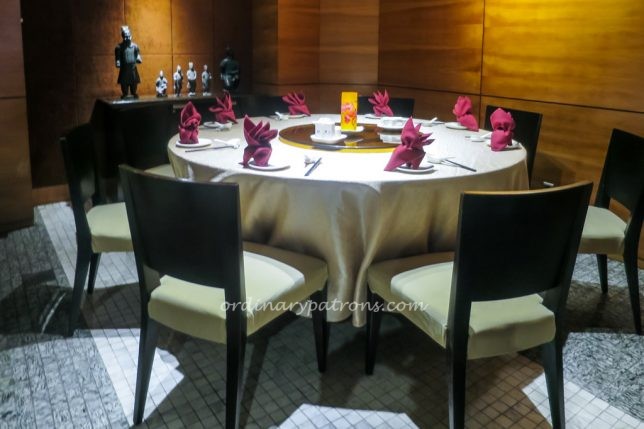 Silk Road Amara Menu
Here are pictures of some portions from the Silk Road Amara menu. We ordered a mixed selection  of items from the noodle & dumpling section and from the other sections of the menu.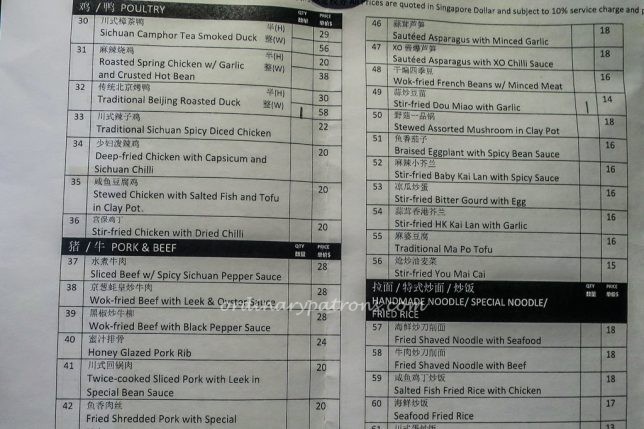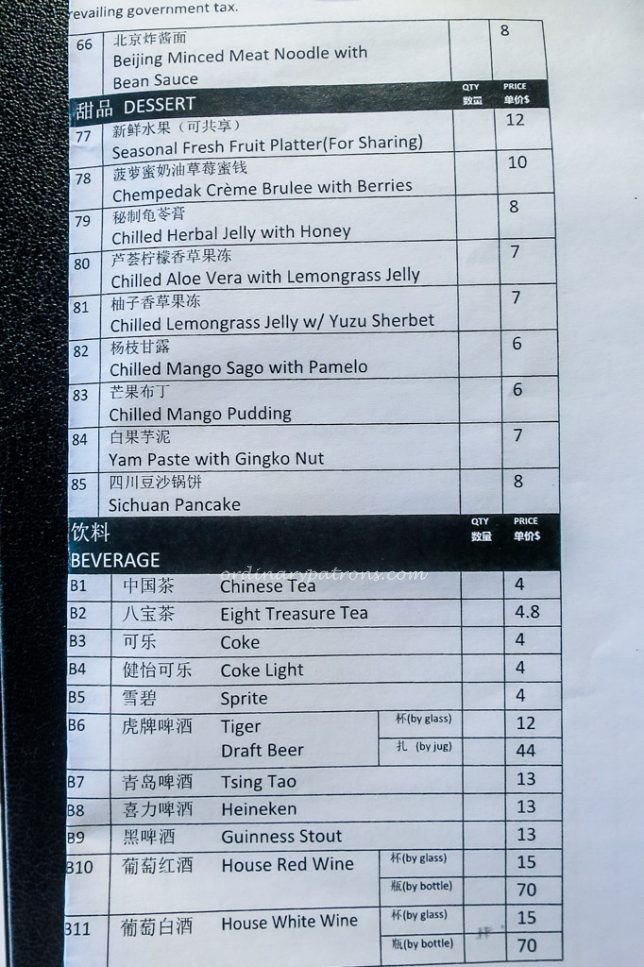 There were some set lunch options at Silk Road Amara Hotel. Here are two of the lower priced selections.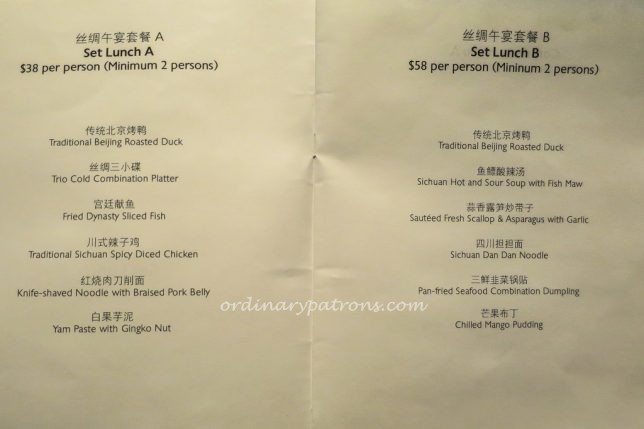 Some pickled vegetables  and steamed peanuts ($3 each) were served as appetisers.
The Pumpkin Pancakes ($8) was a plate of three small pancakes covered with sesame seeds. They were cookie-sized but tasty. Should we return, we will get one plate each.
Next was a basket of xiao long bao ($10). It was agreed that these were very well made xiao long bao that can rival those of the legendary Din Tai Fung. The only thing that may be held against these was that we would have liked more broth in each of the dumplings.
The Pan-Fried Minced Meat Mongolia Style ($12) was a dish which we ordered without knowing what to expect.  It turned out to be two pancakes with minced meat stuffing. This unusual dish was delicious.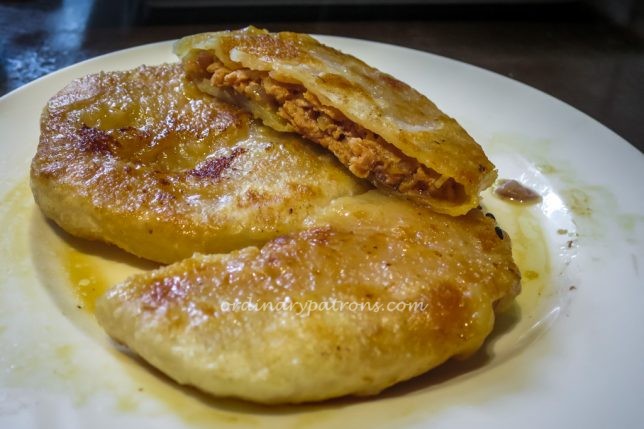 The prawns with chilli ($28) is a dish that goes well with the pan-fried scallion pancake ($6).  The latter is tasty enough to be eaten on its own, but the combination of the two together was brilliant – like garlic naan and a good curry.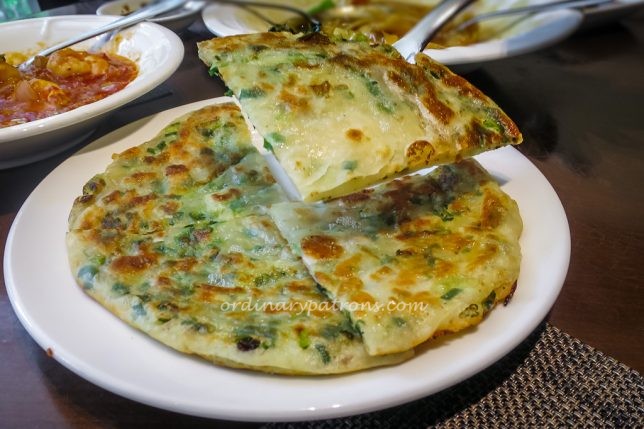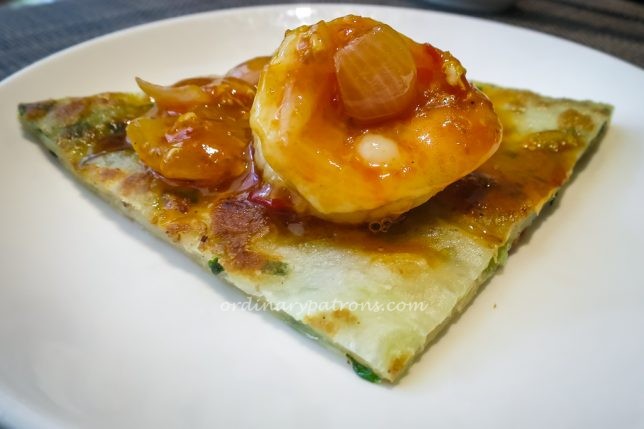 For our final dish we had the shaved noodle with seafood ($18). These "noodles" did not look like noodles at all. They were pieces of flour that were shaved into random small pieces. These are probably easier to make than pulling the flour into la-mien. Like pasta, I suppose different shapes of dough will have different textures and absorption rates to match the sauce. In this case we enjoyed the thick chewy texture of the noodles. The rather thick rich gravy was probably a good companion for this kind of "noodle".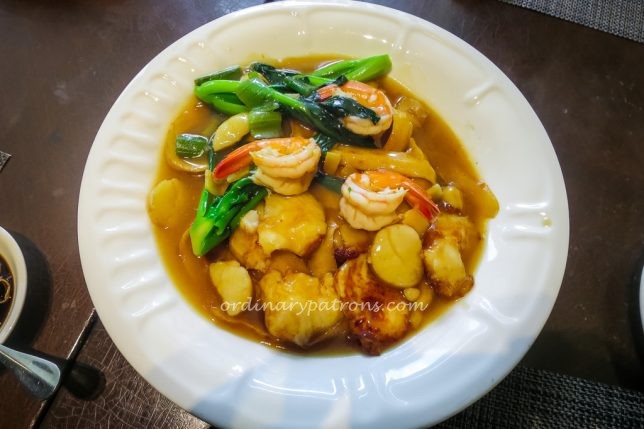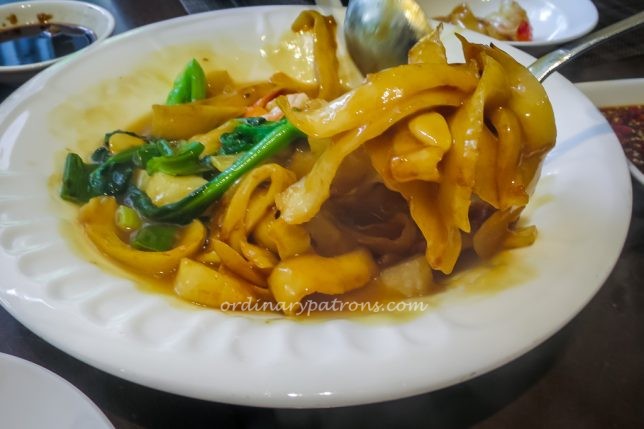 Overall, we enjoyed the return visit the Silk Road Amara Chinese restaurant. Their menu is refreshingly different from the typical Chinese restaurant in Singapore.
Ratings:
Food: 4
Service: 4
Value: 3
Atmosphere: 4
Overall Rating: 4 TOPs 
Silk Road Amara Singapore
165 Tanjong Pagar Road
Singapore 088539
Tel: +65 6227 3848
Opening hours:
Lunch:11.30 am to 3 pm
Dinner: 6 pm to 10.30 pm
Nearby MRT Stations : Tanjong Pagar
---
The Ordinary Patrons | Real Dining Experience of Ordinary People
an independent Singapore food blog