Lavender MRT Station (EW11) is a Mass Rapid Transit station on the East West Line. It is the stop for those going to the Immigration & Checkpoints Authority of Singapore (ICA Building) and the Jalan Besar Stadium and Swimming Complex. In recent years, Lavender MRT Station has also become a key stop for those on a cafe-hopping adventure. The neighbourhood around Lavender Station, associated with hardware business and light industrial buildings, is now home to many coffee shops and cafes – from the traditional and mundane to the trendy and quirky. The Ordinary Patrons (TOP) compile their list of cafes in Lavender which they have visited – The TOP Cafes in Lavender.
FOODHOOD – Jalan Besar now allows you to place multiple items from various local F&B in Lavender in a single order and have them all delivered right to your doorstep.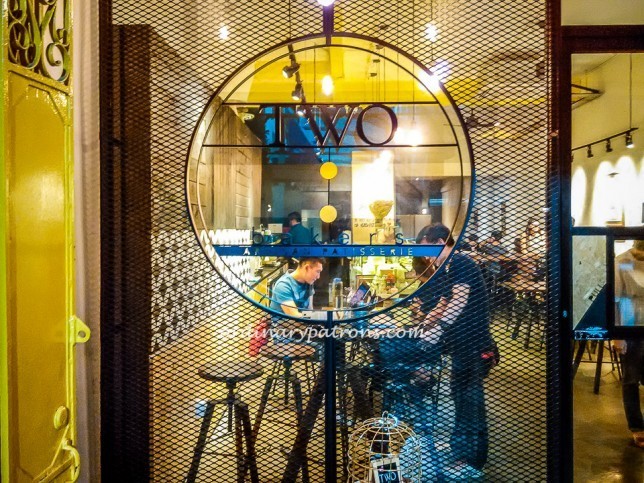 Pantry @ Mahota Commune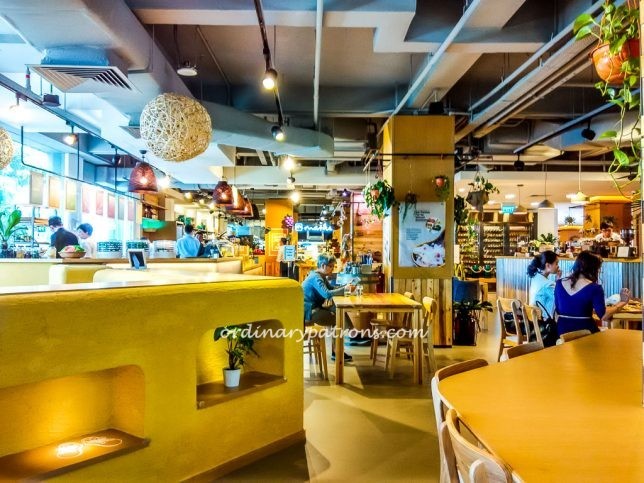 Mahota Pantry is part of Mahota Commune. It is a unique and spacious cafe which offers organic coffee, smoothies, slow pressed juices and other beverages. Quiches, salads, sandwiches, cakes and pastries are also available.
Mahota Pantry
809 French Road
Kitchener Complex, Level 3
Singapore 200809
Tel: +65 6295 8809
Opening Hours: 10am – 10pm
---
Oberstrasse @ French Road
Oberstrasse Cafe Coffee Shop Breakfast & Brunch Restaurant has a trendy rustic ambience. This snug cafe, very near the Lavender MRT Station, offers breakfast, lunch and everything in between. See our post Have a sip at Oberstrasse Cafe before collecting your passport from ICA.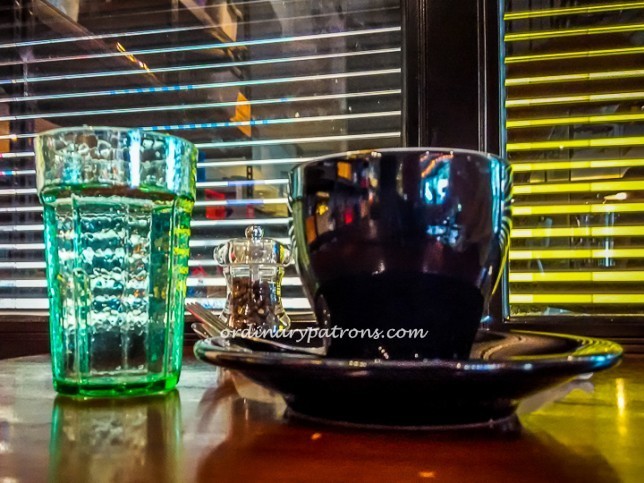 Oberstrasse Cafe
Block 809 French Road #01-50
Singapore 200809
Opening Hours: 9:00 am – 9:00 pm
---
The Refinery @ King George's
The Refinery is a cool designer workspace which is also a casual diner and mixology bar. It is a great spot to enjoy a cup of coffee or something stronger and soak up the atmosphere. Gelato, cakes and waffles are on the menu.
115 King George's Avenue #01-02
Singapore 208561
Opening Hours:
Lunch –
Tue – Fri 1200 – 1500 hrs
Dinner –
Tue / Wed / Thur 1800 – 2300 hrs
Fri / Sat 1800 – 0100 hrs
Brunch –
Sat / Sun 1100-1600 hrs
---
Two Bakers @ Horne Road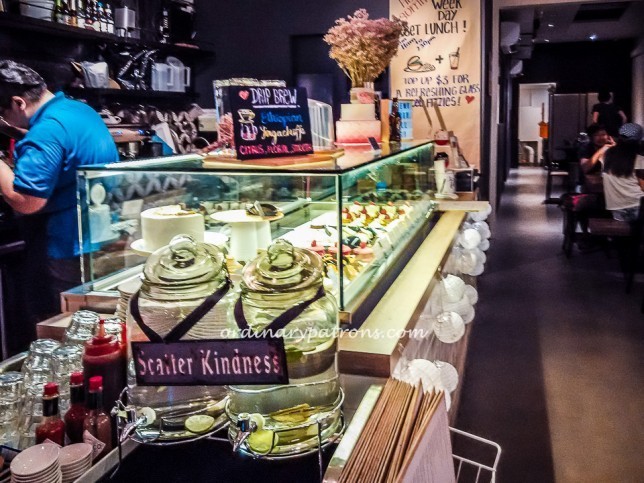 Run by a Le Cordon Bleu Paris trained chef, Two Bakers is an artisanal bakery cafe that serves bespoke French and fusion pastries, savoury food and specialty coffees. Read our post Two Bakers and a cook at Horne Road.
Two Bakers Artisan Patisserie
88 Horne Road
Singapore 209083
Tel : +65 62930329
Opening Hours:
Mon: 11:00 am – 9:00 pm
Wed & Thu: 11:00 am – 9:00 pm
Fri & Sat: 11:00 am – 11:00 pm
Sun: 9:00 am – 7:00 pm
Closed on Tuesday
---
Tiramisu Hero @ Tyrwhitt
The Tiramisu Hero is a cafe with its own iconic mascot – Sir Antonio, a masked cat with a cape. It sells tiramisu in various flavours, from Baileys to Kaya, and in different sizes. The menu also offers a fair range of waffles, cakes and savoury dishes. See our post The Tiramisu Hero @ Tyrwhitt Road.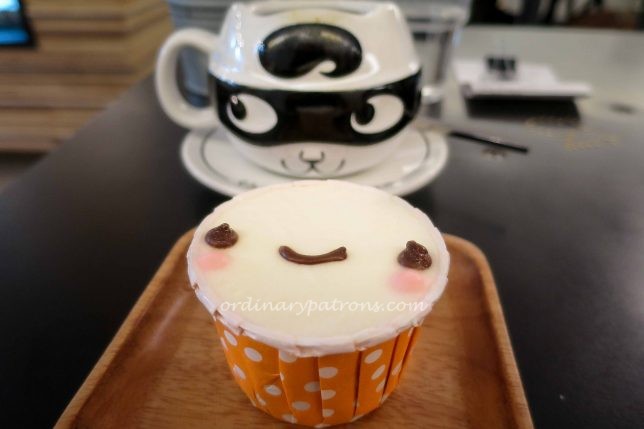 The Tiramisu Hero
121 Tyrwhitt Road
Singapore 207548
Tel: +65 62925271
Opening Hours : 11:00 – 22:00
---
Wimbly Lu Tyrwhitt
The popular Wimbly Lu cafe and chocolatier is well known for their chocolate truffles and waffles. Wimbly Lu Tyrwhitt is a very pleasant and cosy dessert place. See our post Wimbly Lu Tyrwhitt – New Cosy Cafe.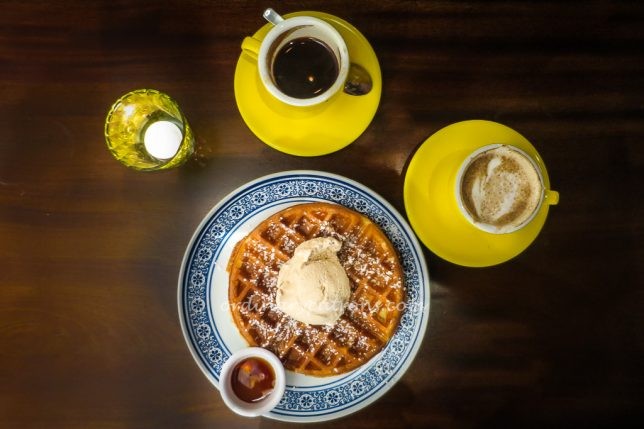 Wimbly Lu Tyrwhitt
166 Tyrwhitt Road
Singapore 207570
Tel: +65 6291 8138
Opening Hours:
Mon, Wed & Thurs 12.00pm – 10.30pm
Fri 12.00pm – 11pm
Sat 9am – 11pm
Sun 9am – 10.30pm
Closed on Tuesday
---
Chye Seng Huat Hardware Coffee Bar
Chye Seng Huat Hardware (or CSHH) is coffee roaster Papa Palheta's flagship store. While many cafes try hard to be cool, CSHH is cool without even trying. It has rotating brunch, lunch and coffee menus to give regulars a refreshing treat. It is a cafe you will want to visit again. Read our post Chye Seng Huat Hardware Coffee Bar.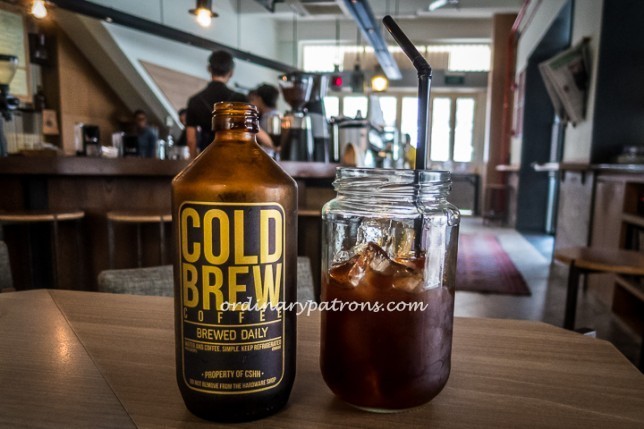 Chye Seng Huat Hardware Coffee Bar
150 Tyrwhitt Road
Singapore 20756
Tel +65 6396 0609
Opening hours:
Tuesday to Friday: 9am to 7pm
Saturday & Sunday: 9am to 10pm
Closed on Mondays
---
Local Kopi
Lavender has many places for cheap, good and strong local coffee. At 檳城家鄉味 Traditional Penang Food, you can also get putu mayam and really good Penang Chendol. For basic toast and coffee, there is always Toastbox.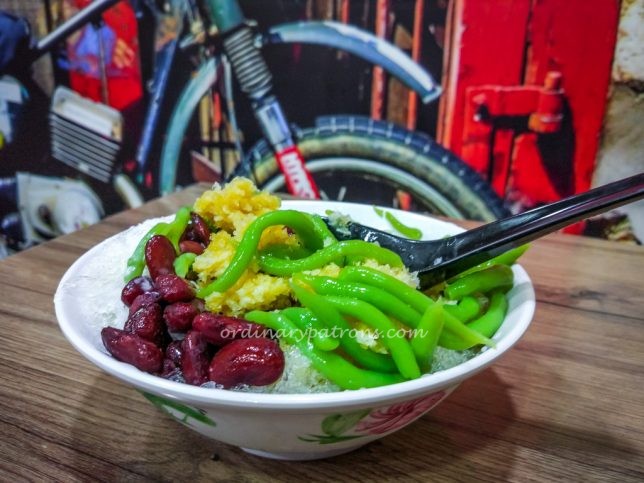 檳城家鄉味 Traditional Penang Food
809 French Road
#01-36 Kitchener Complex
Singapore 200809
Opening Hours: 10:00am – 10:00pm
Toast Box Kitchener Complex
809 French Rd
#01-32/33 Kitchener Complex
Singapore 200809
Tel: +65 6291 2016
Opening Hours:
Mon – Thu & Sun: 730am to 10pm
Fri – Sat, eve of PH & PH: 730am to 1030pm
---
Exploring Further
If you are prepared to walk a little further from the Lavender MRT Station, there are more cafes in Aperia Mall and CT Hub.
---
Like a truly good cup of coffee, the Lavender district is complex. There is a wide variety of shops, eateries and residences. There is a blend of new and old. The cafes in Lavender add flavours to the electic colourful vibe of the area. Hopefully, this TOP list of Cafes in Lavender will help you find a good place for a coffee stop or prompt you to go forth and explore the interesting neighbourhood.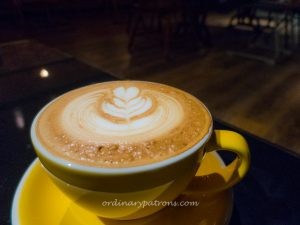 The Ordinary Patrons
a Singapore food blog – real dining experience of ordinary people