It has been some time since we last visited the basement level of Raffles City shopping mall. At a recent stopover, there seemed to be quite a few changes and new stores have emerged. Bonheur Patisserie is a cake shop in Raffles City that we have never heard of until that visit. The cakes on display caught our eye as we passed by the store. In the darkness of  the basement level the colourful display was prominent.
Who would not be distracted by these colourful macarons? Even more so when some of them were made into cute faces. The regular macarons cost around $3 to $3.50. The cute ones cost around $4 to $4.50 each.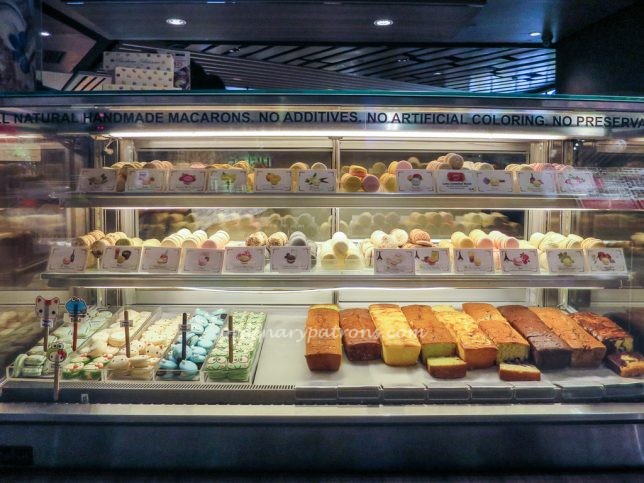 We also got drawn to the range of pound cakes on display. The one with the orange slices on top looked especially enticing. Initially we just wanted to get a slice to try. But once again marketing psychology worked on us. Each slice costs $3.90 but we could buy 3 slices for $11.50. That was how we ended up with three slices of Bonheur Patisserie poundcakes in three flavours – orange, chocolate and cherry pistachio.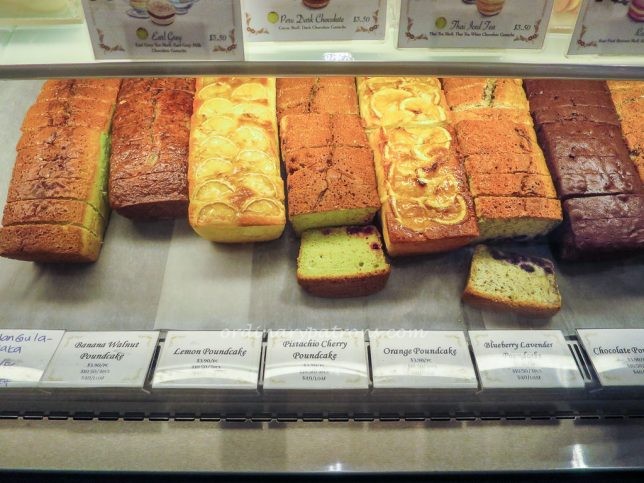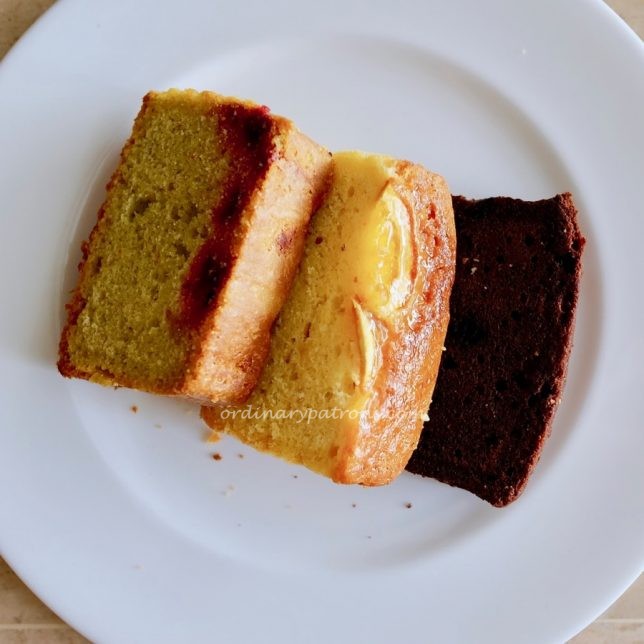 Unboxed, this was how our three slices of Bonheur Patisserie poundcakes looked in real life outside the spotlights of the display case.
The best one was the orange flavoured cake. It was moist and had an authentic orangey taste. The next best was the cherry pistachio. This was slightly crumbly. The mix of fruity cherry and the nutty taste was a nice combination. The least favoured one was the chocolate cake. This slice of cake was slightly dry and had a muted chocolate flavour. We like our chocolate cakes rich and full of flavour.
In addition to their physical store, Bonheur Patisserie also has an online sales channel for their macarons and cakes.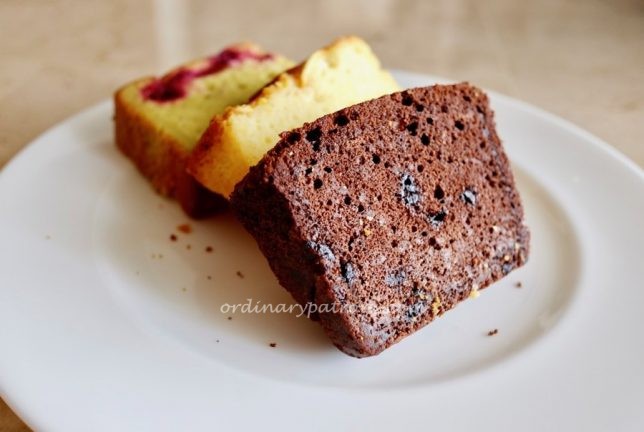 Bonheur Patisserie Raffles City
252 North Bridge Road
Raffles City, #‎B1‬-72
Singapore 179103