Kota88 Restaurant is a new relaxed, casual F&B outlet in Siglap. It offers Chinese Indonesian Cuisine and it is open till 3 am in the morning.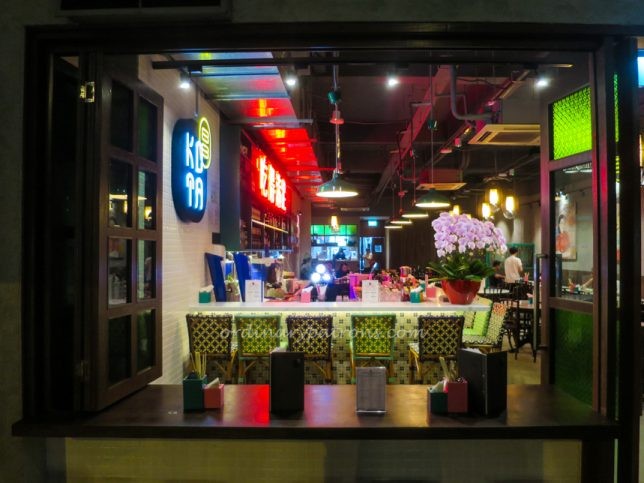 We often associate Indonesian food with nasi padang and dishes like nasi goreng, ayam penyet and ikan bakar. We tend to forget that Indonesia is a country that is made up of over 17,000 islands with a great diversity of people and culture. Masakan Tionghoa Indonesia, or Chinese Indonesian cuisine, is one of the many different styles of Indonesian food which we may not be familiar with.
The new Kota88 Restaurant offers Masakan Tionghoa Indonesia dishes, which are  Chinese dishes adapted to local Indonesian culture and taste or modified with the addition of local spices and ingredients. Conceptually, it is similar to Peranakan cuisine.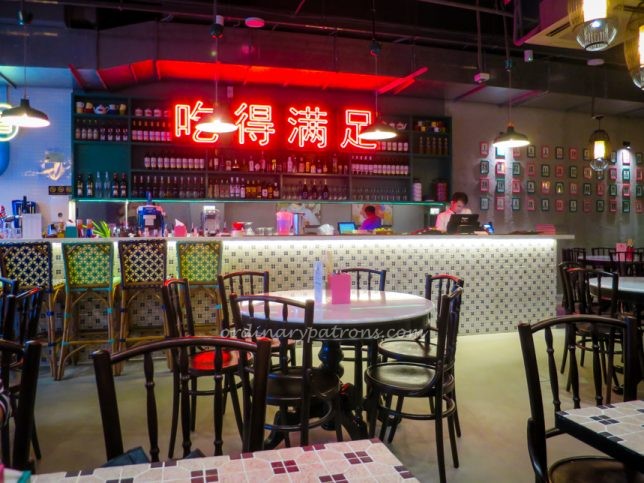 The interior decoration of Kota88 in Siglap is interesting. It is designed to look like an old school Chinese eatery given a modern update. Kopitiam furniture, Peranakan style windows, monochromatic tiles and pastel colours are an eclectic mix but it works. A well-stocked bar with a big neon sign dominates the spacious dining area. There are bar counter seats as well as seats at the window ledge countertop.
Kota88 Restaurant Menu
The menu of Kota88 is fairly extensive and there is a comprehensive beverage list. The restaurant offers one dish meals as well as sharing plates for communal dining. One of the signature items is Nasi Campur Babi – a combination pork rice platter. There is an online menu on Kota88's website (link below). A few pages of Kota88's menu are below.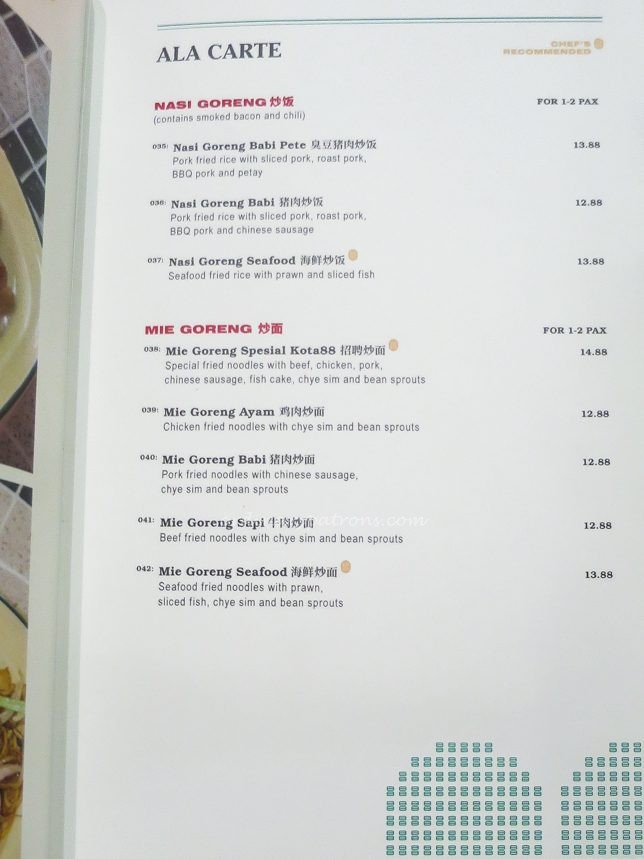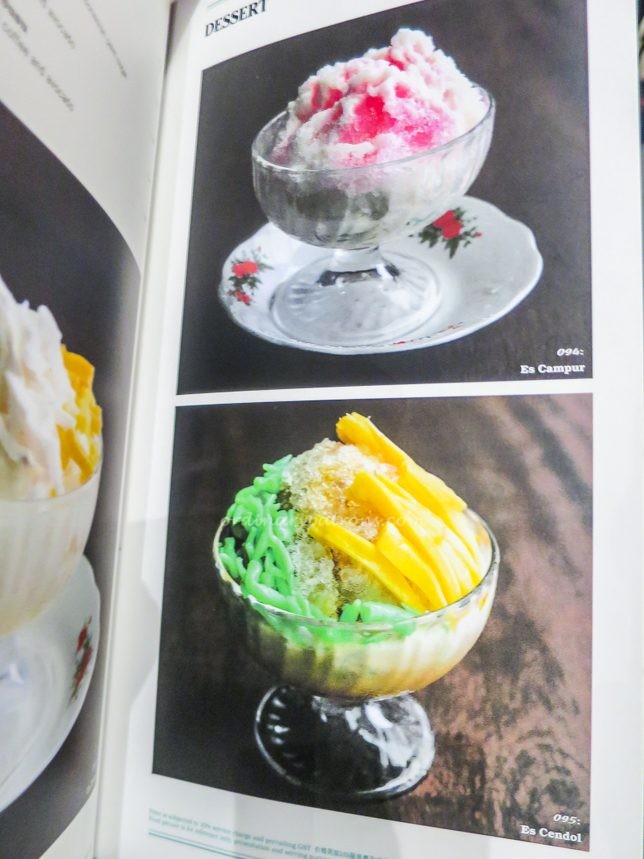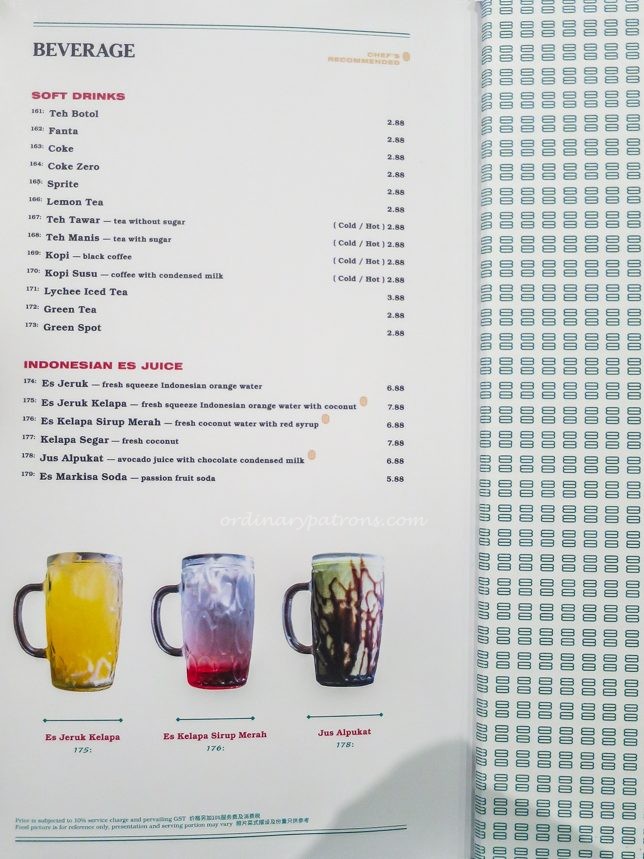 Dinner at Kota88 Restaurant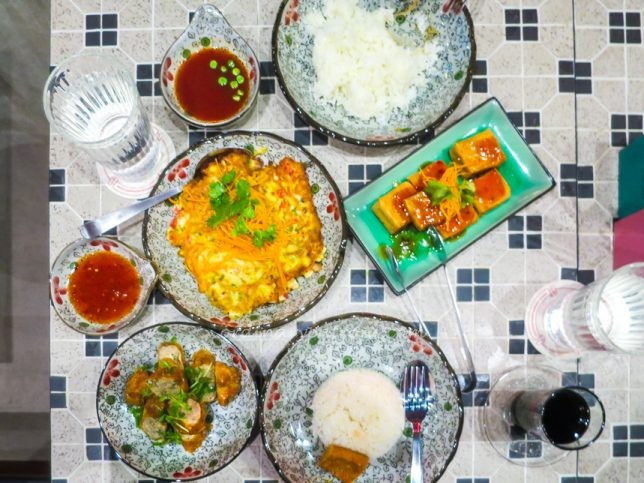 We visited Kota88 Restaurant recently. The staff were friendly and helpful. Water was served without request.
We ordered a Sweet & Sour Tofu ($8.88), Indo Crab Omelette ($9.88), Ngo Hiang ($9.88) and Steamed Jasmine Rice ($1.88 per plate) as well as Kopi ($2.88). GST and service charge would be added to the bill.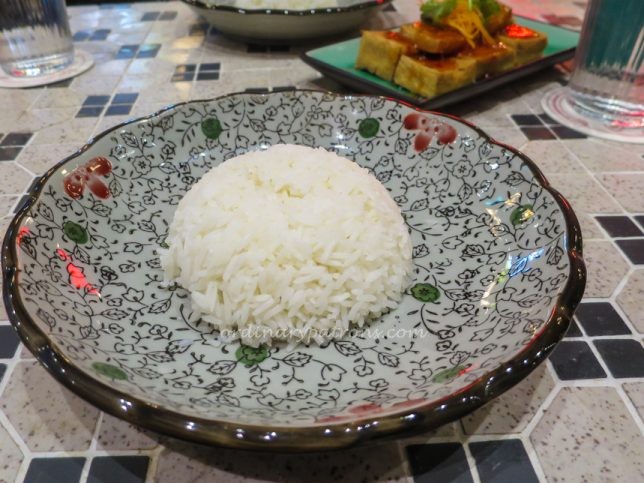 Food was served fairly soon after the order was taken. Each of the dishes came in reasonable portion size and could be shared by 2 to 4 persons.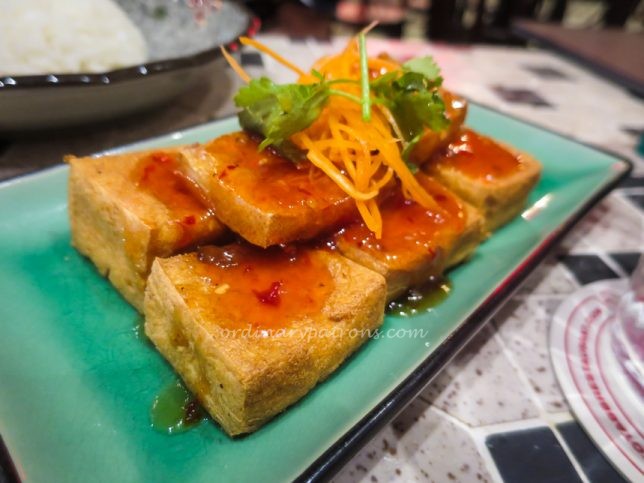 The Sweet & Sour Tofu was very good. There was a thin crisp layer with a velvety soft inside. The sauce was well balanced.
The Indo Crab Omelette, which was essentially fried egg with crabsticks, was average The Ngo Hiang did not look like the nyonya ngoh hiang we were familiar with. The filling looked pale and dense. We thought it was rather bland on its own. However, with the dipping sauce provided (a sweet & sour chilli sauce) and it became quite enjoyable.
Coffee was served in traditional glasses which evoked a sense of nostalgia. We were not sure of the type of coffee beans used but the coffee was good – rich and robust with low acidity.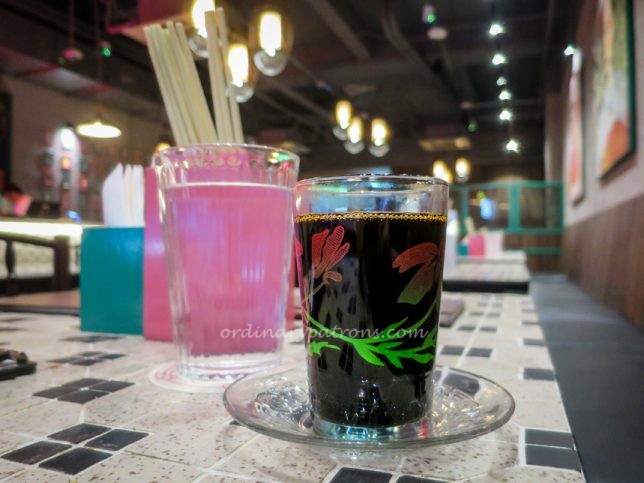 Enjoyable food at reasonable prices
Kota88 Restaurant has a relaxed cosy atmosphere. The staff are friendly and the service is quick and good. Kota88's menu is interesting and offers sufficient variety, whether you are eating alone or in a big group. The food was quite enjoyable and the prices are reasonable. We would be returning to Kota88 Restaurant to try their other dishes.
Ratings:
Food: 4
Service: 4
Value: 4
Atmosphere: 3
Overall Rating: 4 TOPs 
Kota 88 Restaurant
907 East Coast Road
#01-02 Springvale
Singapore 459107
Tel: +65 6242 2645
Opening Hours:
Lunch: 11:00 AM – 15:00 PM
Dinner: 18:00 PM – 22:00 AM
Supper: 22:00 PM – 03:00 AM
---
The Ordinary Patrons | Real Dining Experience of Ordinary People
an independent Singapore food blog