(Updated July 2019) KINEX Mall (previously known as One KM Mall) in Tanjong Katong is situated between City Plaza and Haig Road Food Centre. The mall is linked to the residential tower known as Katong Regency and is a five minute walk from the Paya Lebar MRT station. There is no lack of eating places at KINEX Mall – whether you just want coffee, snacks or something more substantial.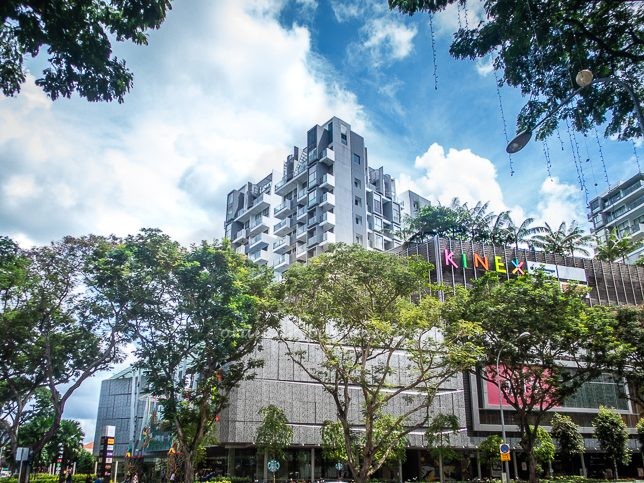 Katong Regency and One KM Mall were developed by UOL Group Limited (UOL) in 2014. Earlier this year UOL decided to rebrand OneKM to KINEX, with the new tagline, "Let's Play". Although there is more emphasis on lifestyle and community-based facilities, there will still be many F&B outlets in KINEX.
Several original tenants of One KM, such as PappaRich, Starbucks, KFC, Gyui-Kaku, Baikohken and Gelare, are still in KINEX. New restaurants and cafes like Fatburger, Haakon, Hoshino Coffee and Shi Li Fang Hotpot have opened in the rebranded mall. There will be a new food hall that will feature new generation hawkers such as Fishball Story and Two Wings.
KINEX Dining Directory
The KINEX Dining Directory is on the mall's website. Below are pictures of the existing dining options listed on one of the walls of KINEX.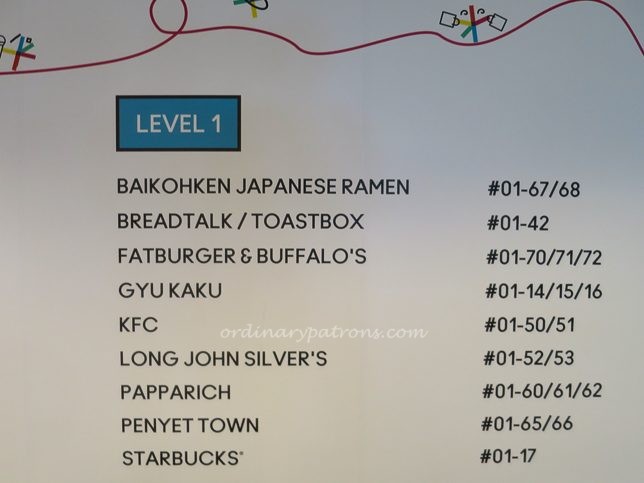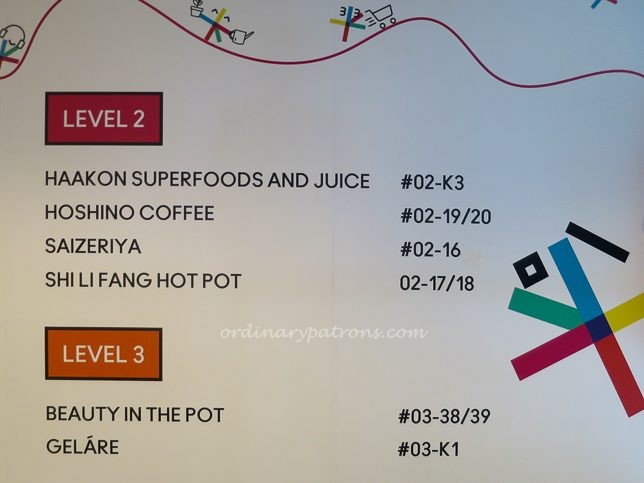 The refreshing exercise is ongoing and the food hall area and many F&B stalls are still boarded up when we visited in early December 2018. We list below the restaurants and cafes in KINEX that are in operation when we visited and share photos of the eateries and pictures of menus where available.
Kucina Italian Restaurant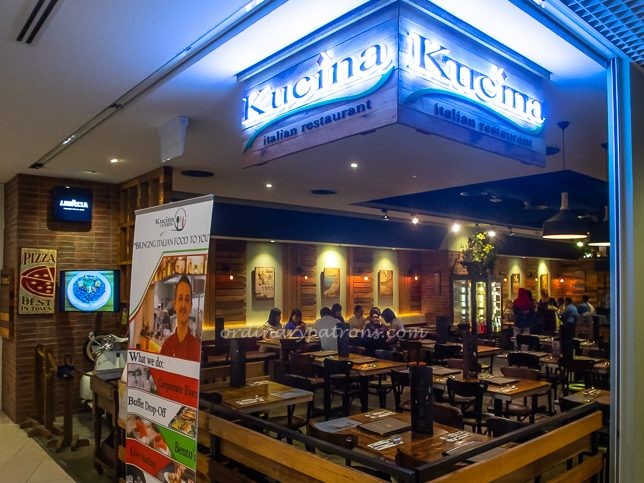 Kucina offers all the classics of the Italian kitchen, including pizza, pasta fresh meat and desserts.
#B1-09/10
---
Basement Food Hall
There is a basement food hall for affordable food & beverages. The stalls that are currently operating there include Alan Japanese Cuisine, Ah Khoo Kopi Toast, Curry Hero, Li Fang Congee and Soon Huat Bak Kut Teh – see Hidden Gem in Kinex – the Basement Food Hall.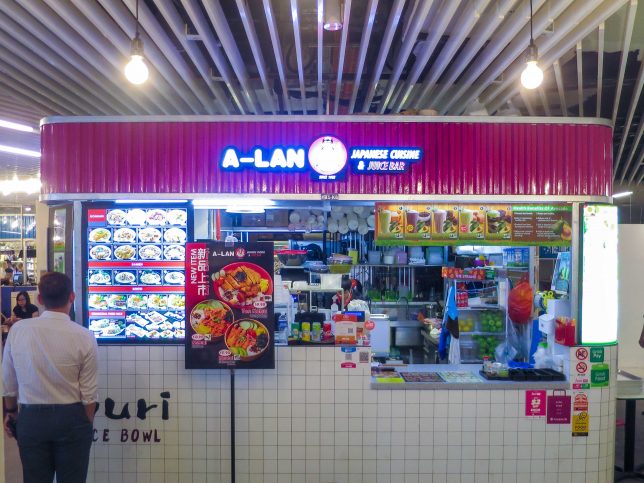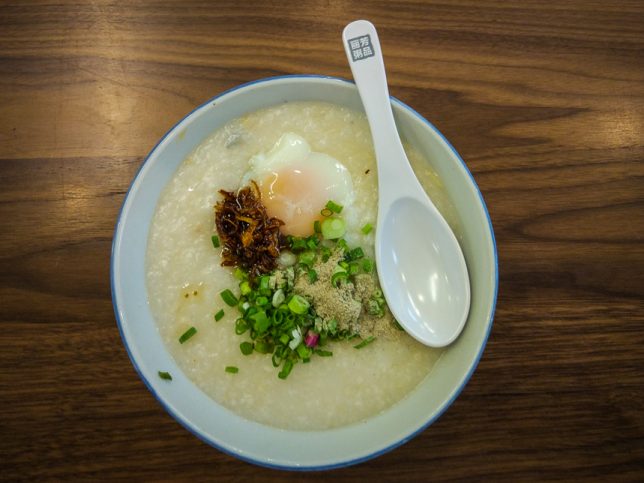 ---
OldTown White Coffee
The familiar name known for their freshly brewed White Coffee also offers Nasi Lemak, Ipoh Chicken Hor Fun and a variety of Malaysian-style bread.
#B1-K26
---
Qiji
Simple one dish meals like laksa, mee siam and nasi lemak are available at Qiji
#B1-K18
Menu
---
Polar Puffs & Cakes
#B1-K29
---
R&B Tea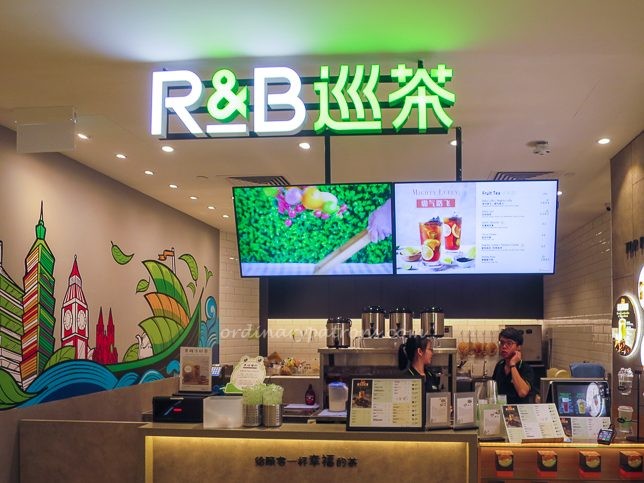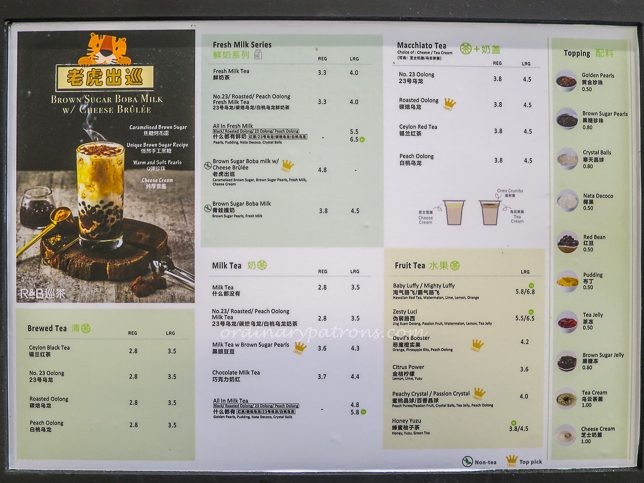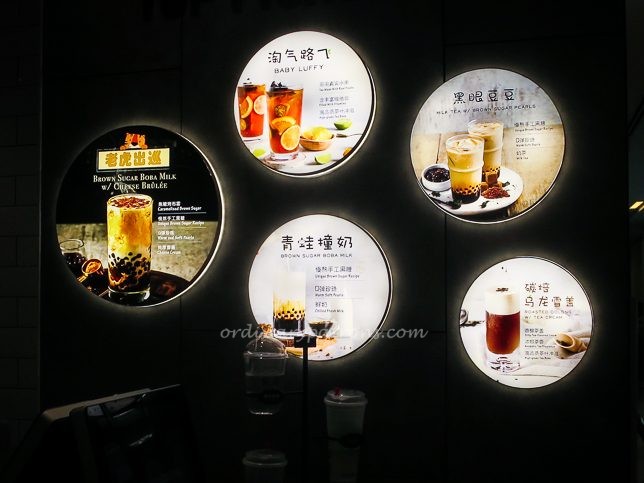 R&B 巡茶 is where you will find the Brown Sugar Boba Milk with Cheese Brûlée and other concoctions ranging from fruit-loaded brew, oolong tea infused milk foam or cheese cream to multi-coloured bubble tea swirled with yogurt or milk.
#B1-30
---
Kith Cafe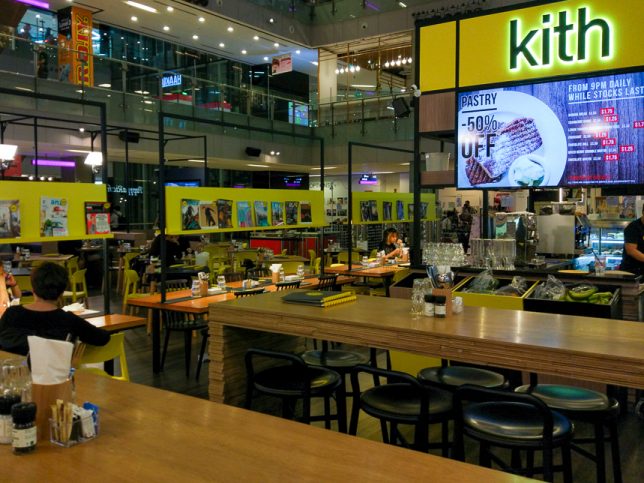 Kith Cafe offers wholesome hearty all-day breakfast, sandwiches, pastas and mains, with gluten-free and vegetarian options. Featuring a play area, kids can run around while parents sit back relax and enjoy a cup of coffee or a glass of wine.
#01-30/31 & #01-34
8am – 10pm
---
Rocky Master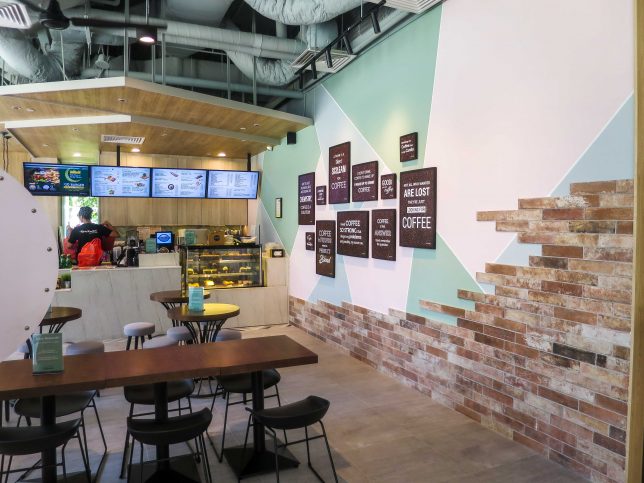 Rocky Master is a café known for their coffee but has a menu offering Western and Asian food such as Laksa, Dry Mee Siam and Thai noodles. Read about our visit to Rocky Master in Tai Seng.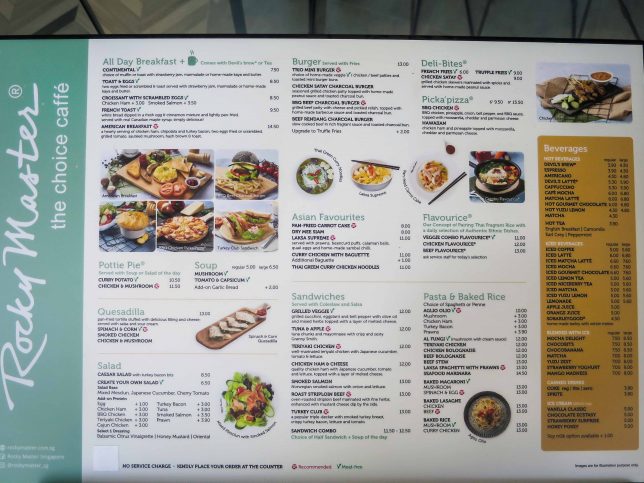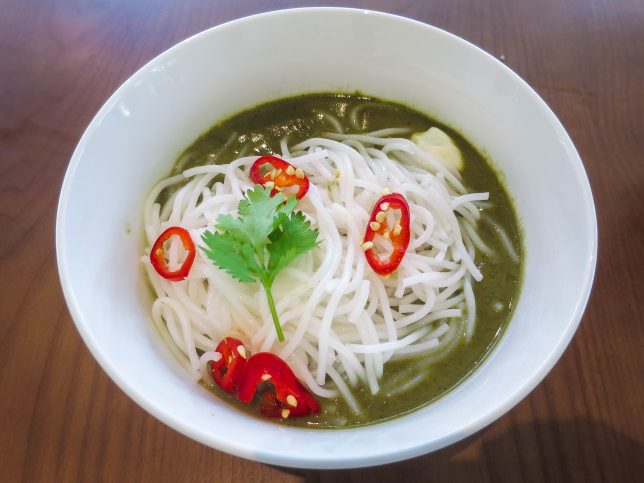 #01-42
---
Fatburger & Buffalo's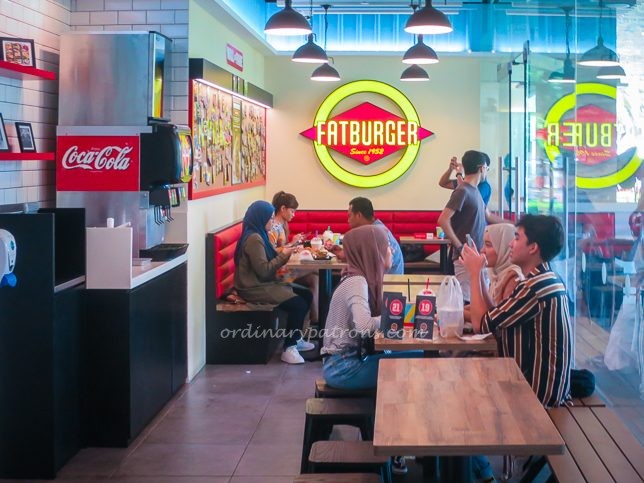 Fatburger is a fast-casual restaurant serving big juicy All-American burgers.
#01-70/71/72
---
Gyu Kaku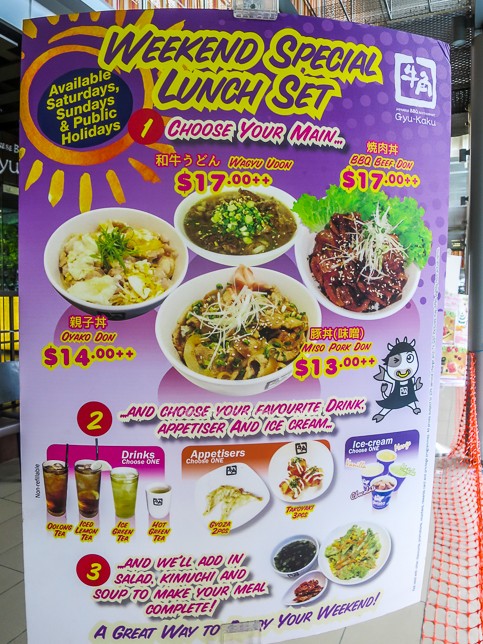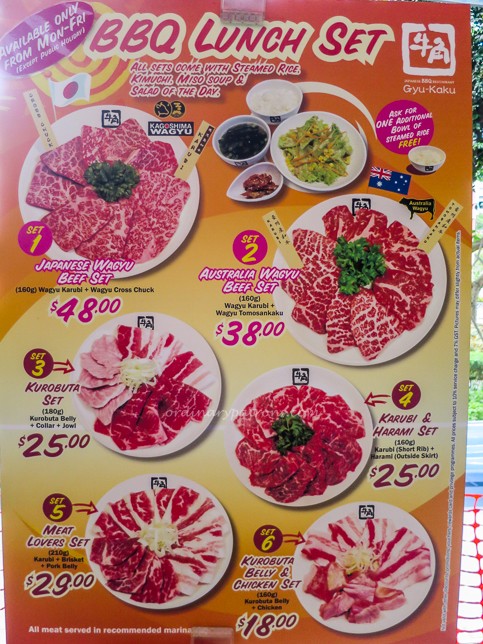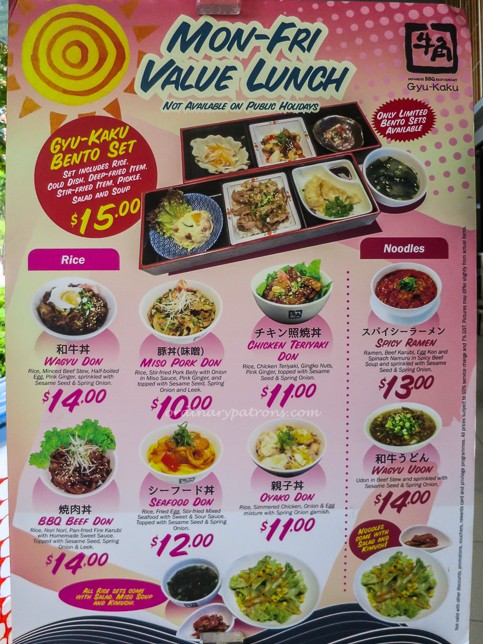 The place of yakiniku (Japanese BBQ) with premium Kagoshima Wagyu beef.
#01-14/15/16
Tel: +65 6362 4001
---
KFC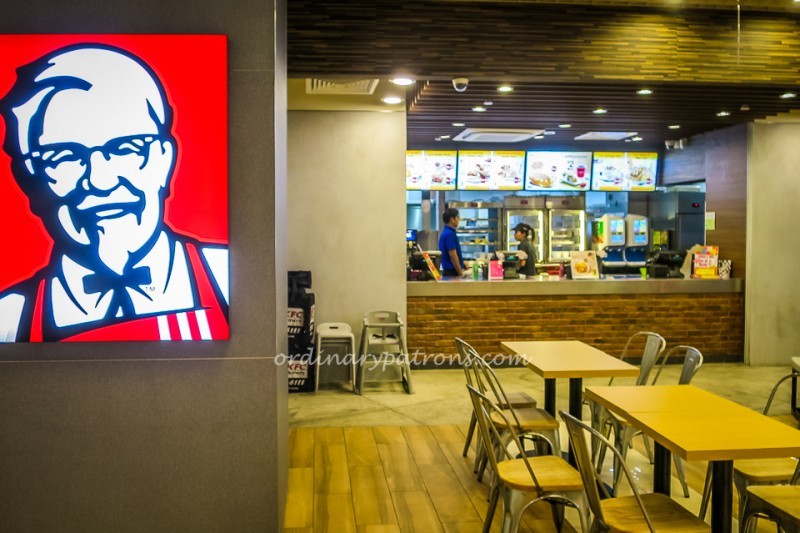 #01-50/51
Tel : +65 6702 2313
---
Long John Silver's
#01-52/53
---
PappaRich
The restaurant offers staple Malaysian cuisine including Roti Canai and Teh Tarik.
#01-60/61/62
Tel : +65 6702 7666
---
Penyet Town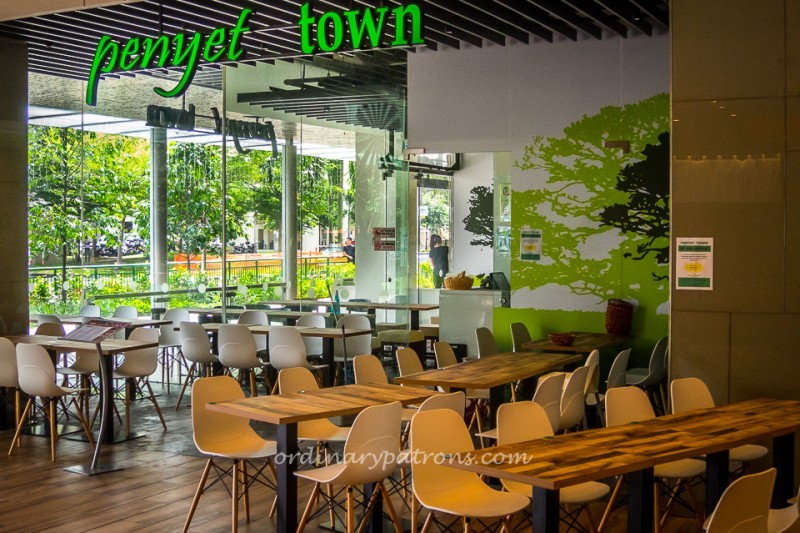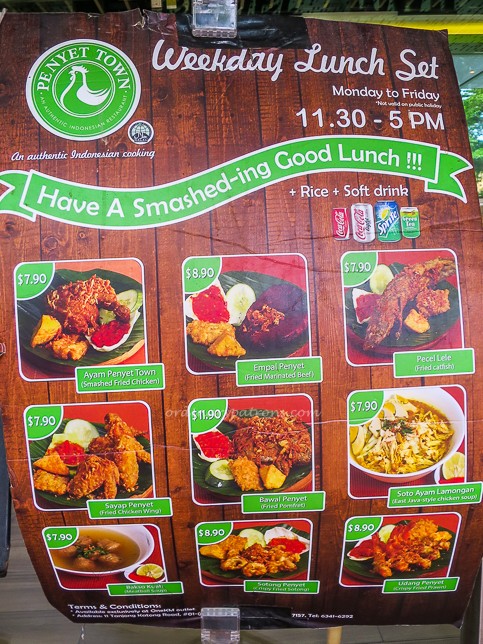 The signature dish is ayam penyet but other Indonesian dishes are available at Penyet Town.
#01-65/66
Tel : +65 63416292
Starbucks Cafe
#01-17
Tel: 6702 2273
---
HAAKON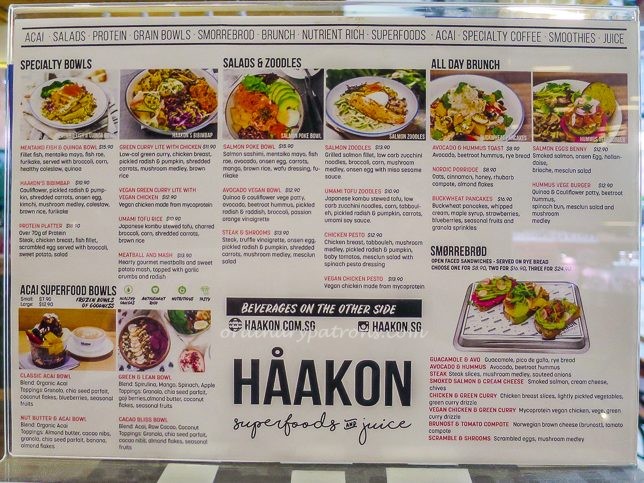 HAAKON offer healthy food with a selection of vegan options and gluten free and paleo friendly dishes. Read about our visit to Haakon Raffles Place.
#02-K3
---
Old Hong Kong Kitchen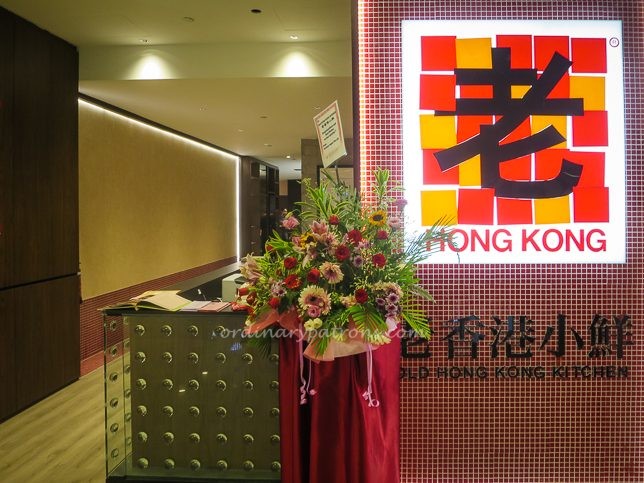 Old Hong Kong Kitchen offers dim sum and other Hong Kong style dishes like Congee, BBQ Meats and Soy-Sauce Chicken as well as Suckling Pig, Peking Duck and Shark Cartilage Soup.
#02-21
---
Hoshino Coffee
Japanese-Western fusion style cafe serves hand-dripped coffee and a wide range of food including pasta, omu rice, steak and souffle.
#02-19
---
Saizeriya


Saizeriya, founded in Chiba Japan, offers casual Italian cuisines at affordable prices and an "All-you-can-drink" bar.
#02-16
---
Shi Li Fang
Shi Li Fang is a Taiwanese Steamboat restaurant chain which promises steamboat withl natural, healthy and sustainable food.
#02-17/18
---
Beauty in The Pot
Beauty in The Pot is the Paradise Group's hotpot concept offering nourishing soup bases that promise rich flavours and well as benefits for health and beauty.
#03-38/39
---
Gelare
Serves ice cream and smoothies as well as light bites like waffles, pancakes, sandwiches and pastas.
#03-K1
Tel: +65 6341 6263
---
Halal Outlets
Based on the recent list of Halal-certified Eating Establishments on MUIS website, halal-certified outlets in KINEX include KFC, Long John Silvers, PappaRich, Old Town White Coffee and Penyet Town.
---
Parking Charges:
From 2am – 6pm
First hour: $1.50
Subsequent 15min: $0.40
From 6pm – 2am
$2.00 per entry
---
KINEX Mall
11 Tanjong Katong Road
Singapore 437157
Opening Hours : 10:30am – 9:30pm daily
---
The Ordinary Patrons | Real Dining Experience of Ordinary People
an independent Singapore food blog