Did you know that there are almost 70 Ya Kun outlets in Singapore? They exist in all forms of shapes and sizes, including one in a Shell petrol station in Jurong. Our favourite Ya Kun is the main outlet at Ya Kun Far East Square (远东广场) outlet. Located in an old shophouse, it has the typical coffeeshop interior but with the addition of modern air-conditioning. It enjoys the best of two worlds and is a delightful place to try some of the classic Singapore coffee shop snacks and drinks.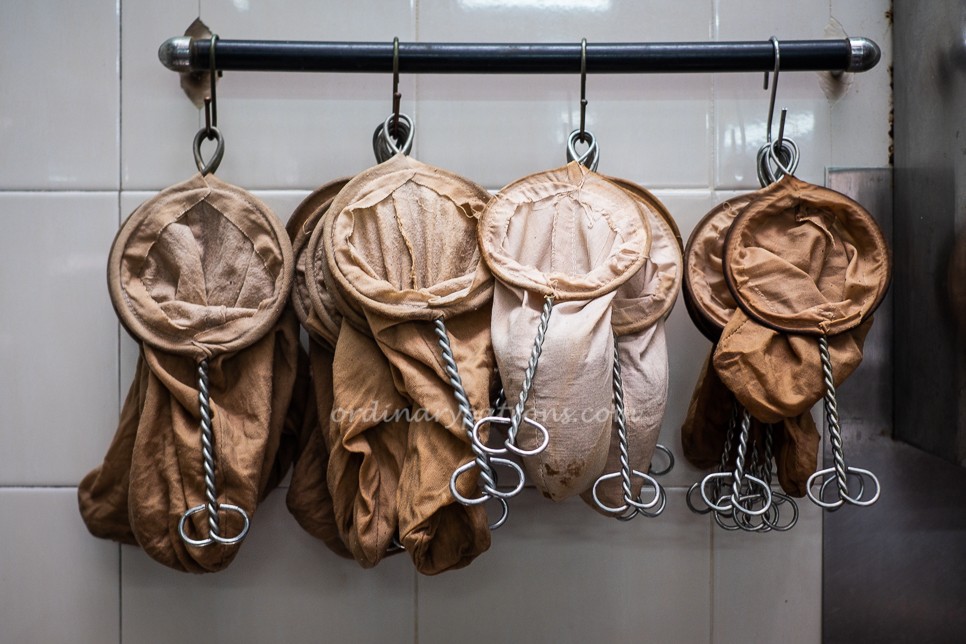 The Ya Kun Story
The Ya Kun story is an impressive one. A full version can be found on the Ya Kun website. In short, Mr Loi Ah Koon arrived in Singapore from China in 1926. He worked as an assistant in a Hainanese coffeestall and subsequently started his own coffeestall business at Telok Ayer Basin. The stall relocated to Lau Par Sat where it was simply called Ya Kun Coffeestall, the name 'Ya Kun' being the hanyu pinyin equivalent of 'Ah Koon. It eventually returned to its present site at Far East Square in 1998 and is now completely managed by Mr Loi's children. In addition to the Singapore outlets, there are many more overseas.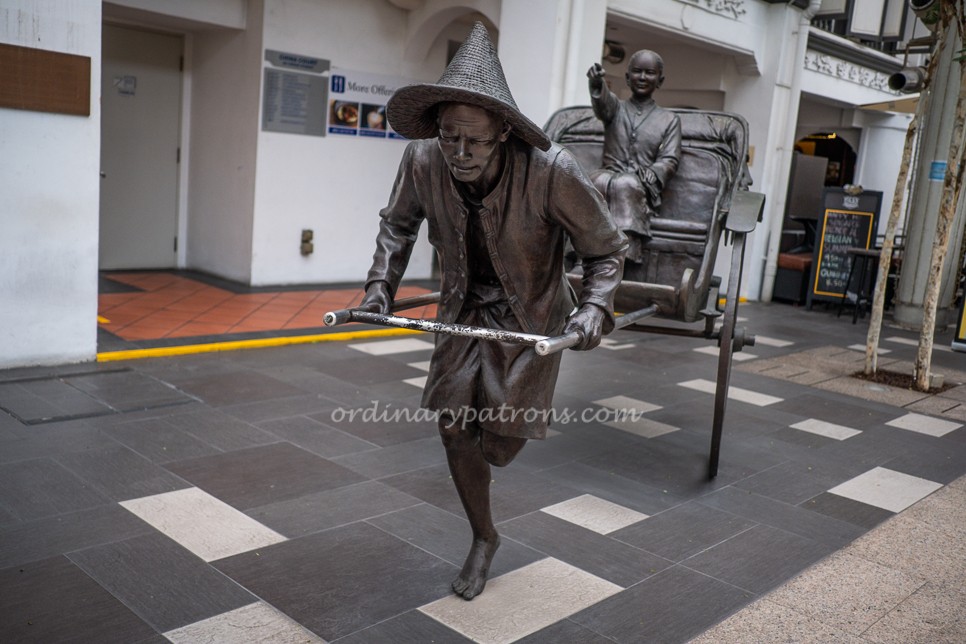 The Telok Ayer area is littered with bronze statues depicting the life of the early Chinese settlers around the Singapore River region. The atmosphere of this entire zone in the CBD combine to give a special feeling when we enter Ya Kun Kaya Toast at Telok Ayer.
Ya Kun Far East Square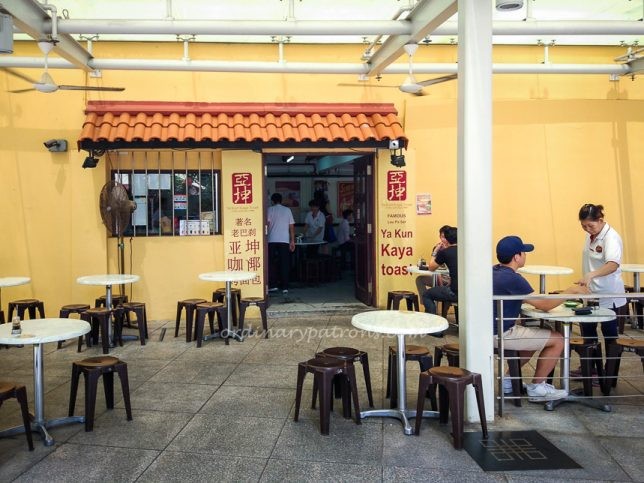 Ya Kun Far East Square is a place where function prevails over form. Everything is functional and neatly laid out. But there is beauty in its utilitarian focus. This could be a scene from a Singapore coffeeshop in the 70s, except that the servers are not wearing singlets and there are some modern posters along the wall.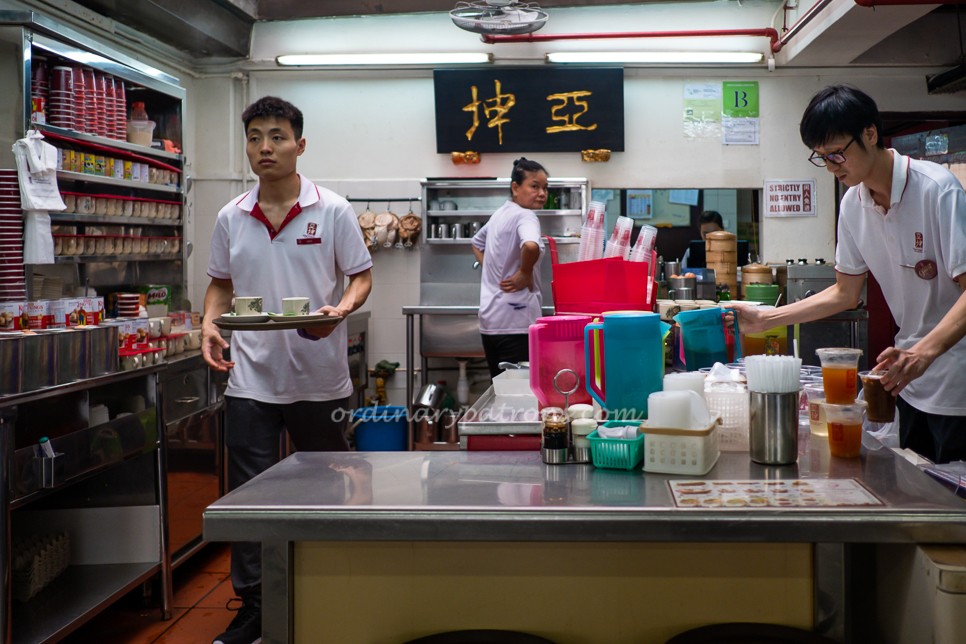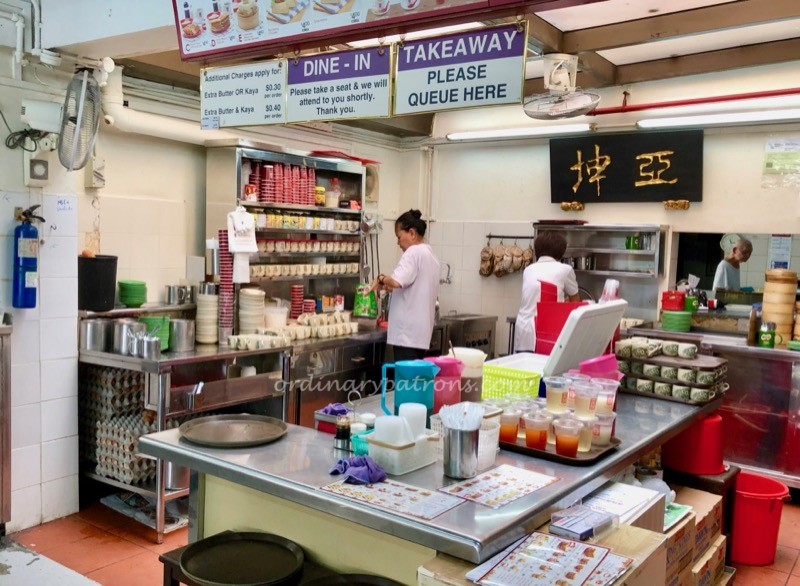 It is no surprise that Ya Kun Far East Square is popular with tourists and locals alike. Tripadvisor ranks it #12 of 385 Coffee & Tea in Singapore. We came across visitors from a few countries while we were there. Coffee and toast has universal appeal across cultures. The authentic ambience and very reasonable prices (in the heart of the financial and cultural district, no less) are surely attractions.
The open kitchen is neatly and systemically laid out and maintained. Cups (empty or pre-loaded with milk) and canisters of egg await orders.
Here is a picture of the menu at Ya Kun Far East Square and some of the food and coffee that we tried. Coffee with milk ($1.80), kaya toast with butter ($2.40) and kaya butter crackers ($2).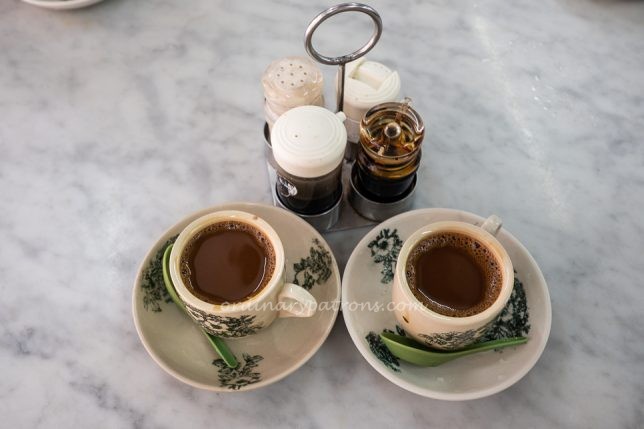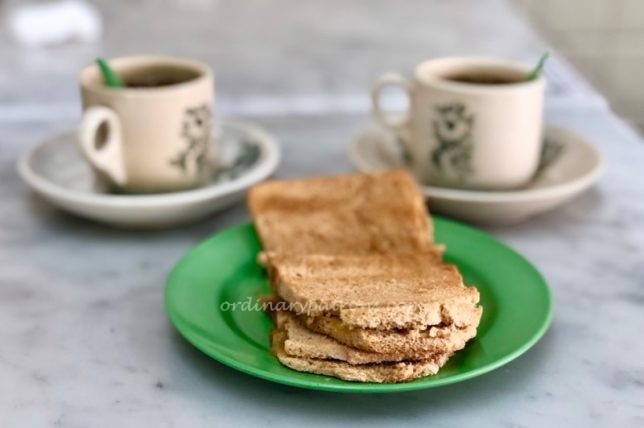 Other types of food at Ya Kun
Here is a collection of our pictures of food taken from other visits to different Ka Kun outlets in Singapore. We notice (from our visits so far) that only the main outlet at Far East Square uses traditional coffee shop cups and marble topped tables. There is service at the tables, whereas a self-service system is practiced at other outlets, making use of the buzzers.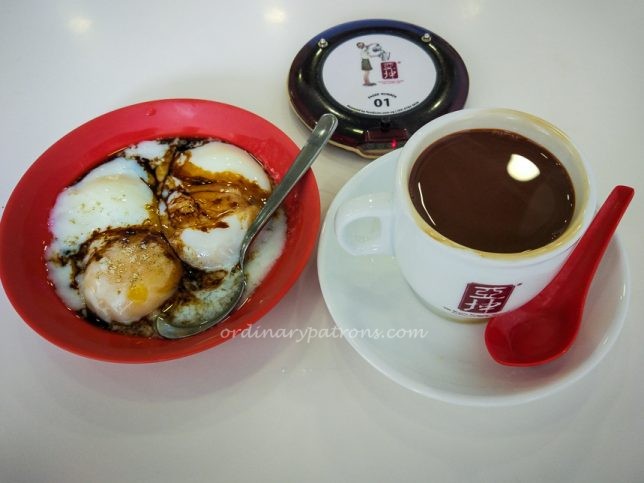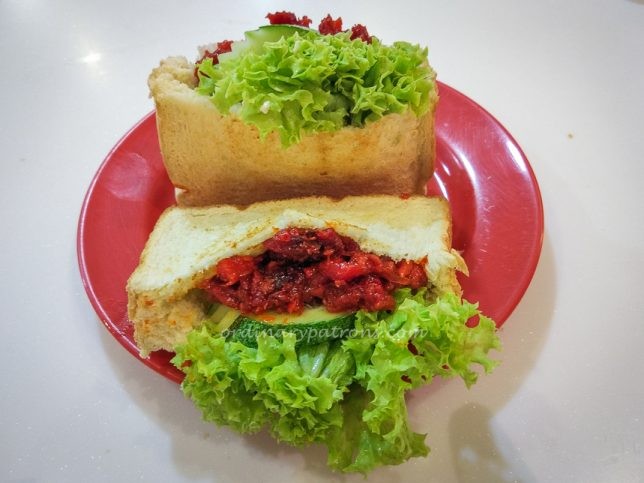 Ratings:
Food: 3
Service: 3
Value: 4
Atmosphere: 4
Overall Rating: 3 TOPs

Ya Kun Kaya Toast Far East Square 远东广场
18 China Street #01-01
Singapore 049560

Tel:+65 6438 3638

Opening Hours:
Monday to Friday: 7.30am to 7.00pm
Saturday: 7.30am to 4.30pm
Sunday: 8.30am to 3.00pm
Public Holiday: Closed
The Ordinary Patrons | Real Dining Experience of Ordinary People
an independent Singapore food blog
---