Sen of Japan is a casual dining Japanese restaurant in Marina Bay Sands where diners can enjoy reasonably priced modern Japanese cuisine with great views of Marina Bay and the city skyline. The Sen of Japan Set Lunch menu allows ordinary patrons who are not high rollers to enjoy good affordable lunch at Marina Bay Sands during the weekdays.
Located at level 1 of The Shoppes at Marina Bay Sands, near the Arts & Science Museum, Sen of Japan occupies a narrow compact space. Almost every table in the restaurant can get a great view. The decor is unpretentious and pleasant.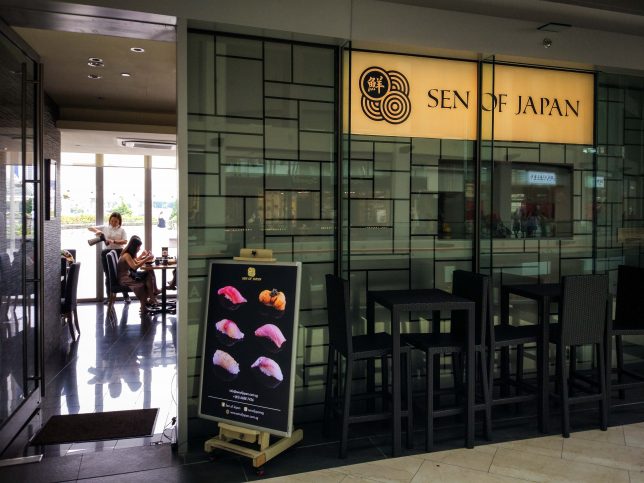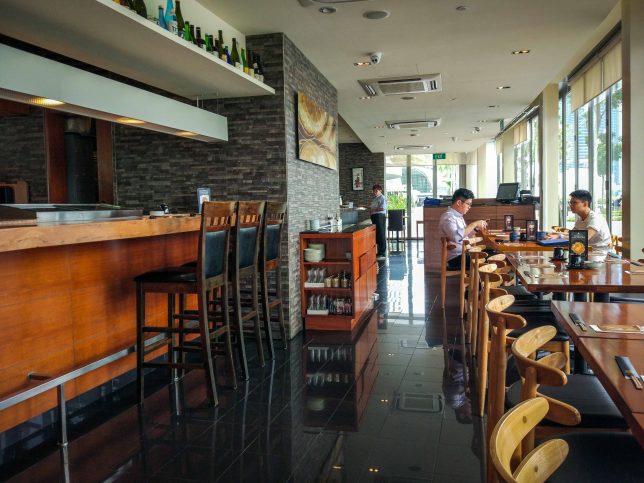 Sen of Japan Menu
Sen of Japan has an extensive menu designed by chef Nakano Hiromi, who headed the famous NOBU at Hard Rock Hotel & Casino Las Vegas. Hamachi Carpaccio, Wagyu Don, Soft-Shell Crab Tempura, Yellowtail Cheek, Wagyu Steak as well as sushi and sashimi are among the tempting items on the menu. The menus of the restaurant can be viewed online (links at the end of the post). Photos of the Sen of Japan Set Lunch Menu are below.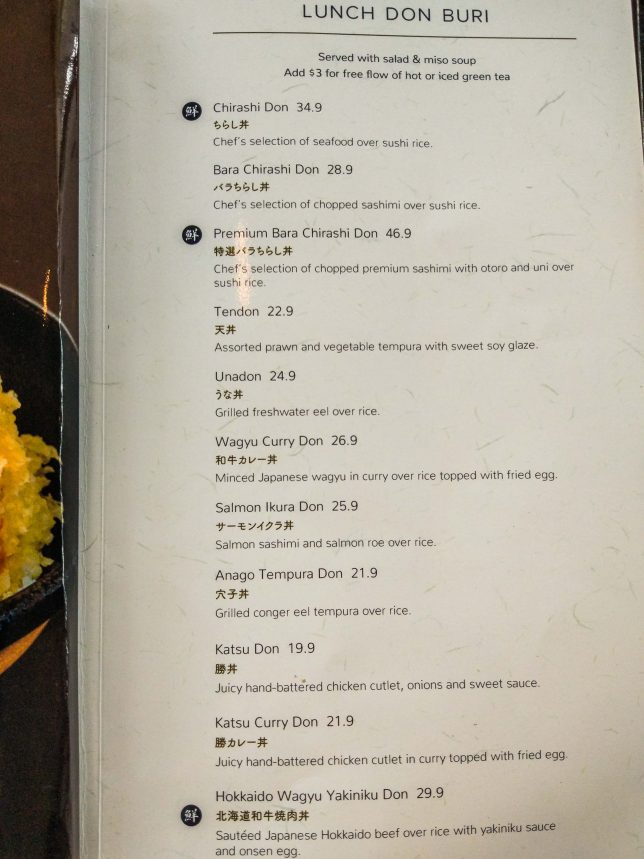 Sen of Japan Set Lunch
We ordered the Buta Shogayaki Set ($22.90) and Katsu Don Set ($19.90) from Weekday Lunch Menu (available only on Mondays to Fridays, 11.30 am to 3 pm). Free flow of hot green tea came with the Sen of Japan Set Lunch with an addon of $3.
Both sets were nicely presented. The portions were quite substantial.
The Buta Shogayaki was served with appetiser, tempura, salad, miso soup, rice and fruits. The main item of sliced sautéed pork with ginger soy sauce was not bad. The other items, like the salad and tempura, were also nice.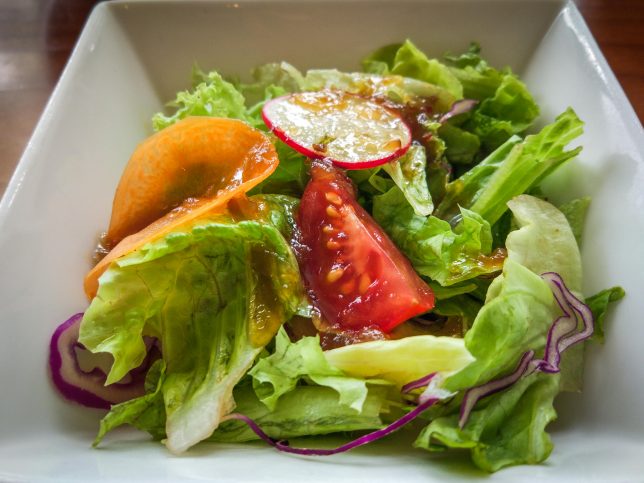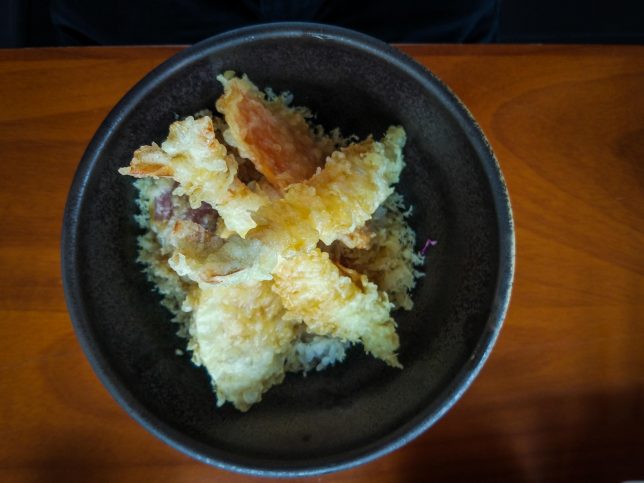 The Katsu Don was served with salad & miso soup. The chicken cutlet rice bowl was also topped with assorted tempura.
The battered chicken cutlet had a light crispy exterior and the meat inside was tender and not dry. The sauce of the katsu don was sweetish but not overpowering. It was a straightforward dish which was enjoyable.
Good Value Lunch
Overall, we were happy with our lunch at Sen of Japan. The food was nicely presented and was enjoyable. Considering the location of the restaurant and the views it offers, Sen of Japan's menu is reasonably priced. The weekday lunch sets are good value options. Sen of Japan is a pleasant place to have an affordable Japanese meal in swanky Marina Bay Sands.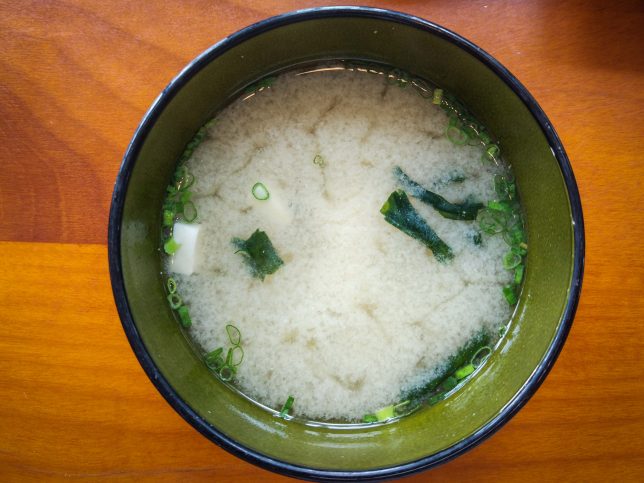 Ratings:
Food: 3
Service: 3
Value: 4
Atmosphere: 3
Overall Rating: 3 TOPs

Sen of Japan
2 Bayfront Avenue
#01-86 The Shoppes at Marina Bay Sands
Singapore 018972
Tel: +65 6688 7426
Opening Hours: 11.30 am – 11 pm
Nearby MRT Station: Bayfront
The Ordinary Patrons | Real Dining Experience of Ordinary People
an independent Singapore food blog