Gochi Church Street Japan Kitchen is a new cluster of Japanese restaurants and food outlets that has recently opened at Capital Square along Church Street. It is made up of six f & b outlets: Unaemon unagi restaurant, Chojiro conveyor belt sushi restaurant, Paletas frozen fruit bars, Pronto Caffe and Bar, Suage Hokkaido Soup Curry and Morozoft confectionery.
Unaemon
Unaemon is a unagi specialty restaurant from Yokohama. We have not tried this restaurant but according to a TODAY article, the restaurant uses a 147 year old secret sauce. Their outlet at Gochi Singapore is their first outside Japan. Here some pictures of the Unaeman Singapore menu.
Unaemon
#01-08 Capital Square
Open :11.30am to 3pm & 5pm to 11pm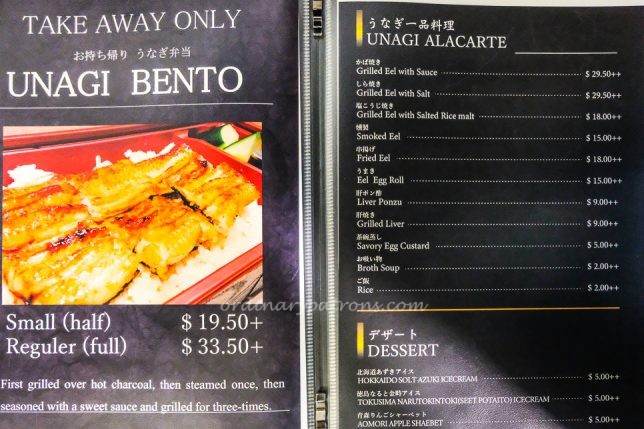 Chojiro Sushi
For us, the most interesting restaurant at Gochi Church Street Japan Kitchen is Chojiro Sushi. It is an outlet opened by a conveyor belt sushi restaurant based in Osaka. The seafood is apparently supplied daily from Japan to Singapore. For those who avoid raw fish, they also have some cooked dishes like tempura. We tried a couple of dishes and thought that it was a good revolving sushi place. Read more.
Chojiro
#01-04/05 Capital Square
Open daily 11.30am to 3pm, and 5pm to 11pm.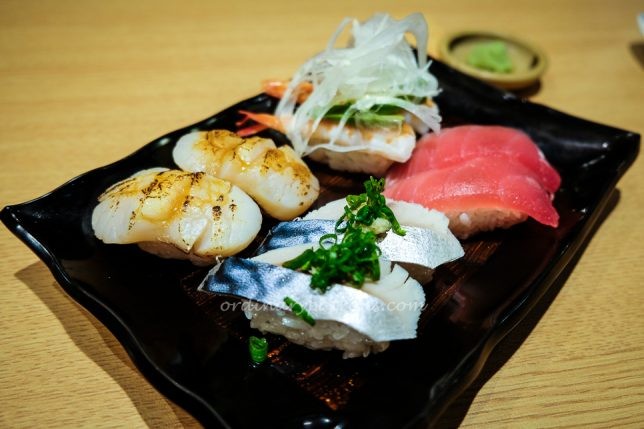 Pronto Caffe and Bar
Pronto is the largest restaurant at Gochi Church Street Singapore. It is a good looking restaurant but the food selection is quite limited – serving mainly pasta and salad items. It is a nice drinking place with attractive happy hour prices. Unfortunately we were not there at the right time, but we did try a couple of pasta dishes. Read more.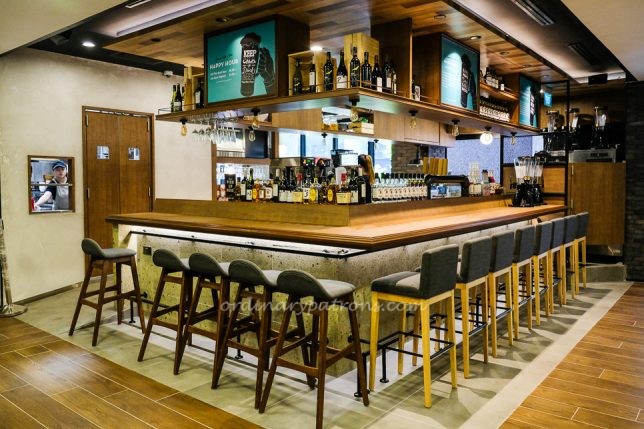 Paletas
Paletas is probably the outlet that sells the most attractive food at the Gochi Church Street. It is a kiosk that specialises in colourful popsicles, described as frozen fruit bars that contain fresh fruits harvested in season. We tried the matcha chestnut ($6) and lemon ginger ($5.5). They were quite pricey – but looked and tasted really good.
Paletas
01-06A Capital Square
Tel: 6226-1278. Open daily 11.30am to 9pm.
Website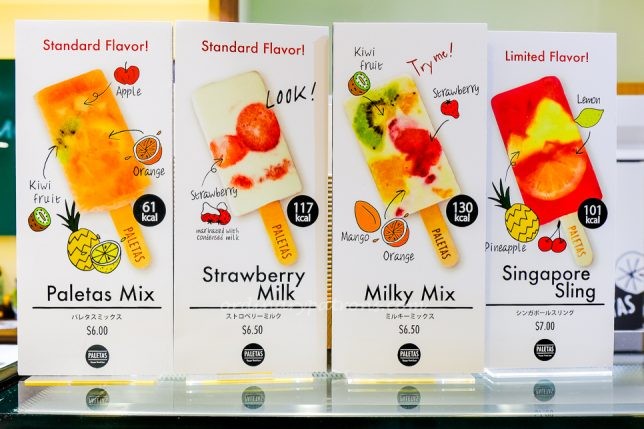 Morozoff
Morozoff is a type of shop that everyone loves. This Japanese confectionery shop sells fine chocolates, cookies and cream cheesecakes. This is not their first store in Singapore. Their other outlets are in Westgate and Plaza Singapura and a cafe in Jewel Changi Airport.
#01-06B Capital Square
​Open: Monday – Sunday 11.30am – 9pm
Suage Express
Suage is a soup curry restaurant from Sapporo, Japan. They currently have three Japan outlets in Sapporo and overseas outlets in Singapore. In addition to the Capital Square outlet, their other stores are in Capitol Piazza and Jewel Changi (read about our visit to Suage at Capitol Piazza).

#01-02/08 Capital Square
Website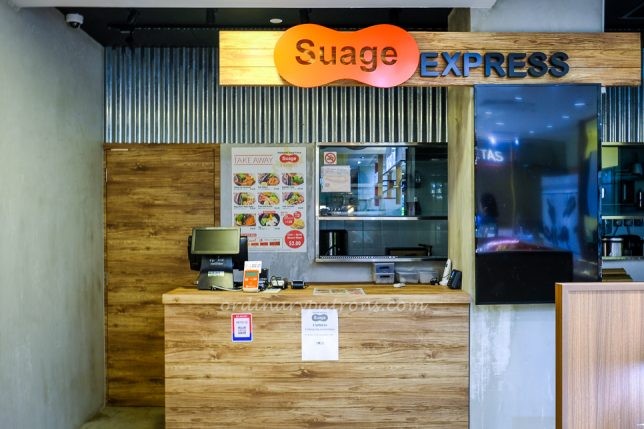 Gochi Church Street Japan Kitchen
Capital Square, 23 Church St, Singapore 049481.
MRT Stations: Telok Ayer, Raffles Place
The Ordinary Patrons | Real Dining Experience of Ordinary People
an independent Singapore food blog