Fairprice Xtra VivoCity is NTUC Fairprice's latest and largest hypermarket in Singapore. It is huge and occupies the space that used to be taken by Cold Storage and Giant. Although it is an "Xtra" and not a "Fairprice Finest" store, the the variety of food and other categories was outstanding. We shall show you some of these later in the post. We were most interested in the new market dining concept that is similar to that available at Culina @ Dempsey. At Fairprice Xtra VivoCity, there is a service to prepare and cook the meat and seafood that you have bought. A restaurant service in the middle of the supermarket!
The new Fairprice Xtra Vivo City hypermarket is spread over two levels – levels 1 and B2, connected by travellators. There are separate entrances at each level. The B2 entrance is more convenient if you are buying a lot of things as the supermarket trolleys can be wheeled directly into the carpark.
The Kitchen
The most interesting area of Fairprice Xtra VivoCity is The Kitchen and the dining and food sections around it. This is where some items that are bought from the Butchery and Seafood sections can be cooked and enjoyed right there in Vivo City. I suppose this is the freshest way to eat our food from the supermarket – straight from the display to the plate within 30 mins. Other ready-to-eat items purchased from the supermarket may also be consumed at this dining space. This is obviously a popular concept and the space was quite crowded. I think a larger space should be made available.
Grilled on Demand Seafood at Fairprice Xtra Vivo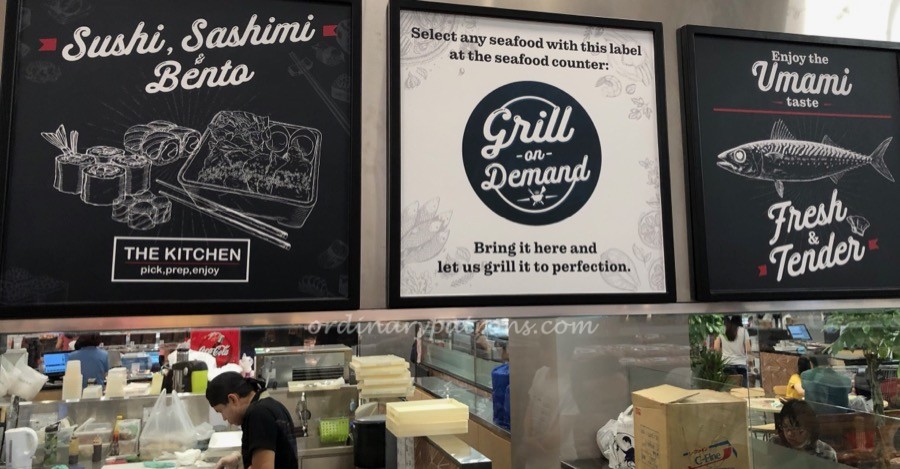 There were lots of seafood on display. Chilled dead ones and live ones. There was a good range of live crusteceans and shellfish.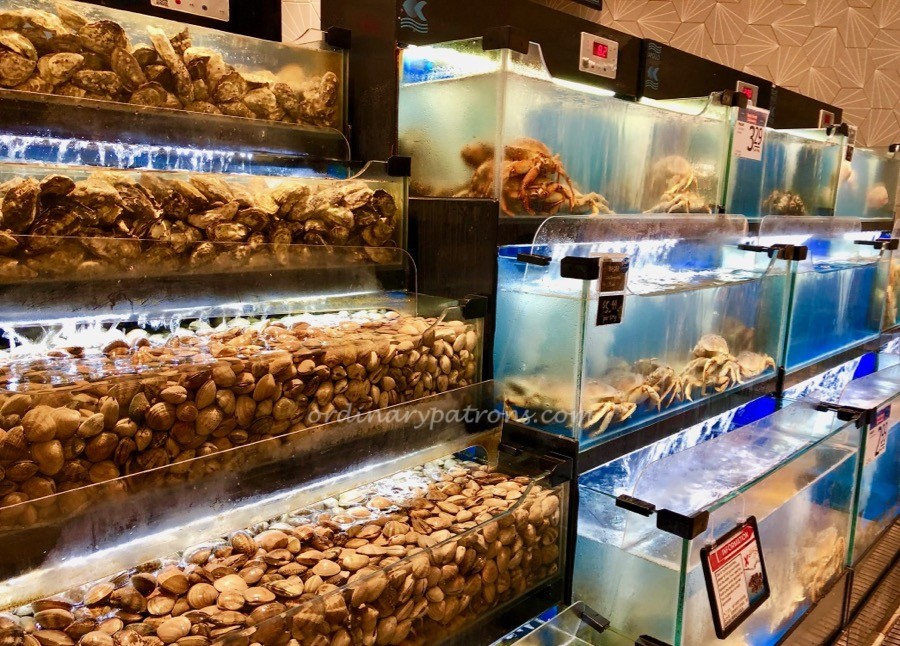 There are two separate food preparation areas for seafood and meat. The instructions on how to get your choice of seafood grilled and served are simple. A cooking fee of $4 for the first 400g and $1 for each subsequent 100g is payable. A number of items were on the grill when we were there – prawns, crabs and fish. The grills seem quite small.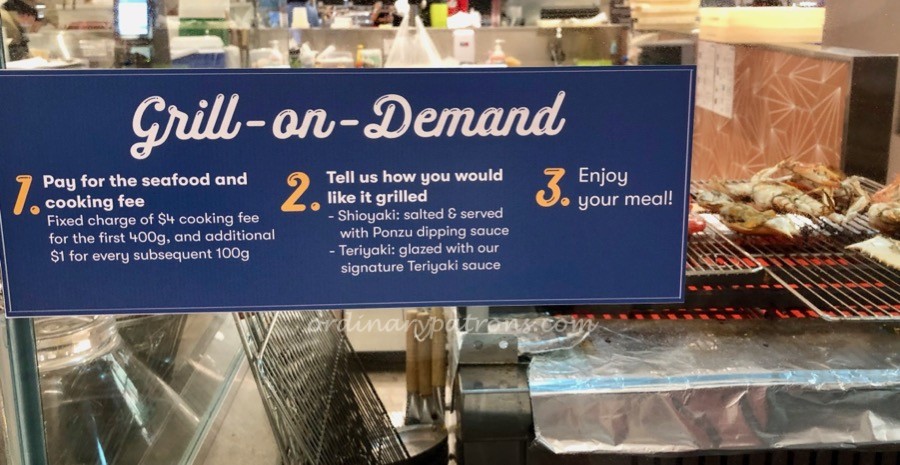 Ready-to-eat food is also available.
Grilled on Demand Meat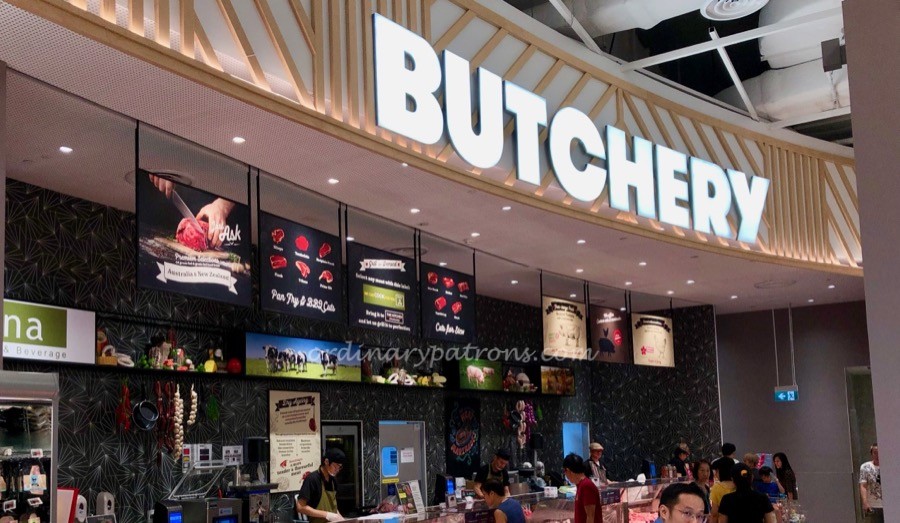 Just like the seafood, some of the meat on sale at Fairprice Xtra Vivo City can be cooked and served on site. Just follow the instructions. This service is available only for meat with the We Can Cook For You label. The cooking fee for meat is $8 but this includes 2 side dishes (daily vegetables, fries, rice or salad). Other cooked items such as sandwiches and pasta can also be ordered at the Kitchen.
(October 2019 update – Read about our $20 Wagyu Steak lunch on a subsequent visit when we tried the grill-on-demand service).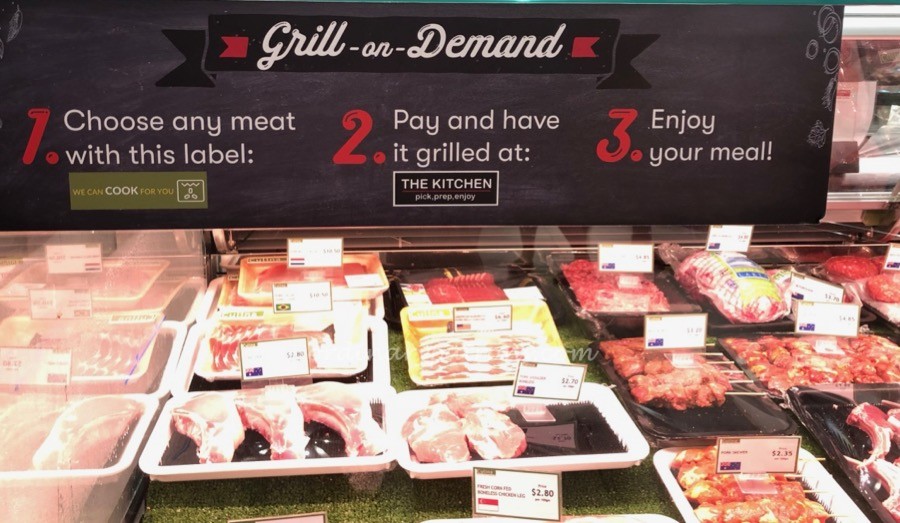 Tiger Beer and Tiong Hoe Cafe
To complete your meal there is a self-service stand for dispensing beer. Tiger beer and Archipelago brews are available. They are dispensed using reverse taps i.e. the beer comes out from below the mug rather than from the top. The plastic mugs have a rubber valve at the bottom.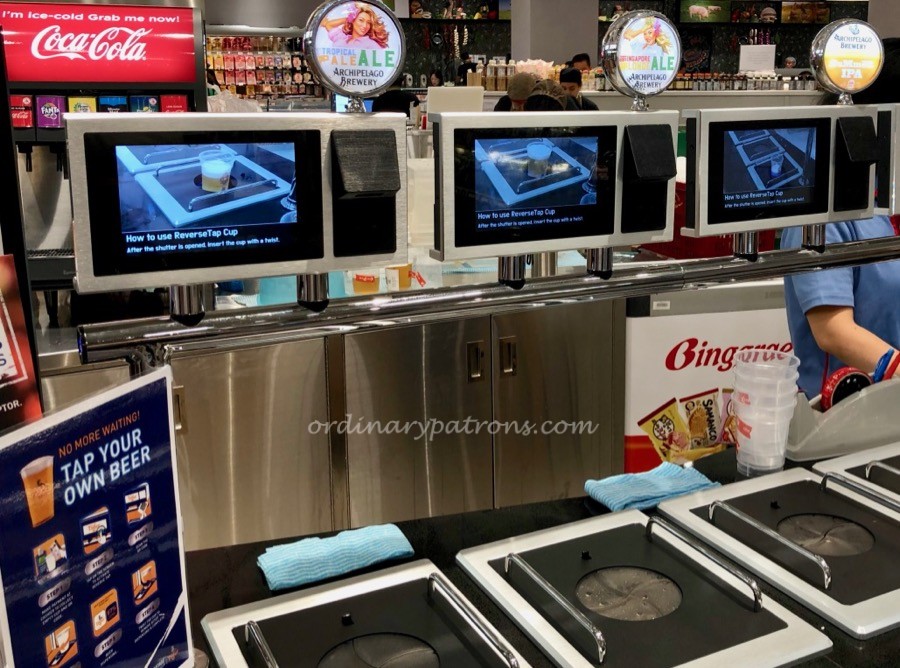 Hip cafe and coffee roaster Tiong Ho, which has their outlet at Stirling Road, Queenstown, has also set up its presence at Fairprice Xtra Vivo City.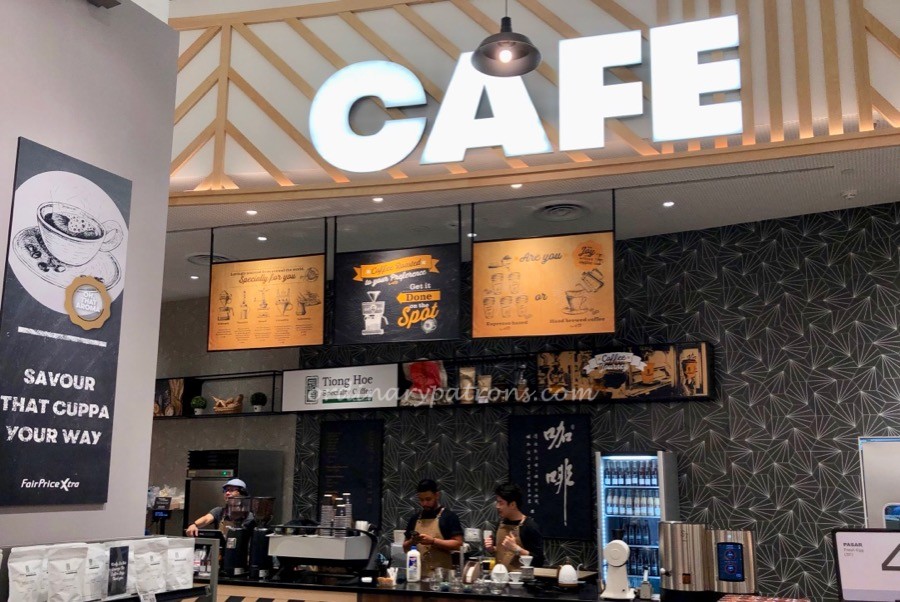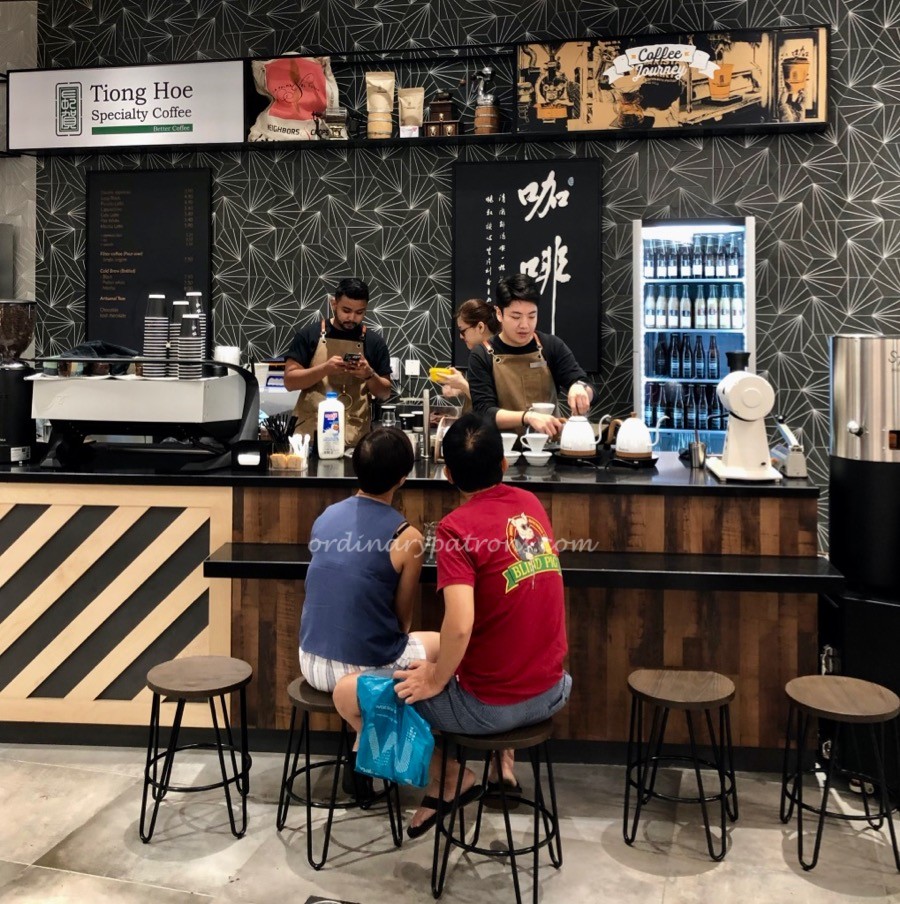 Healthy Food
We noticed that there are quite a lot of healthy food options on offer at the new hypermarket. Himari tofu is one of them. Grains, seeds, cereals, nuts are also available in loose form. Just buy the quantity you need.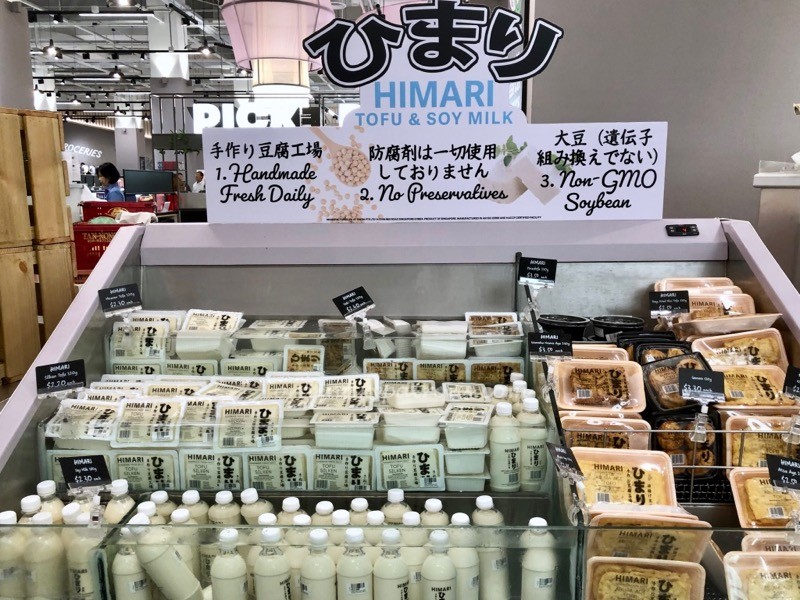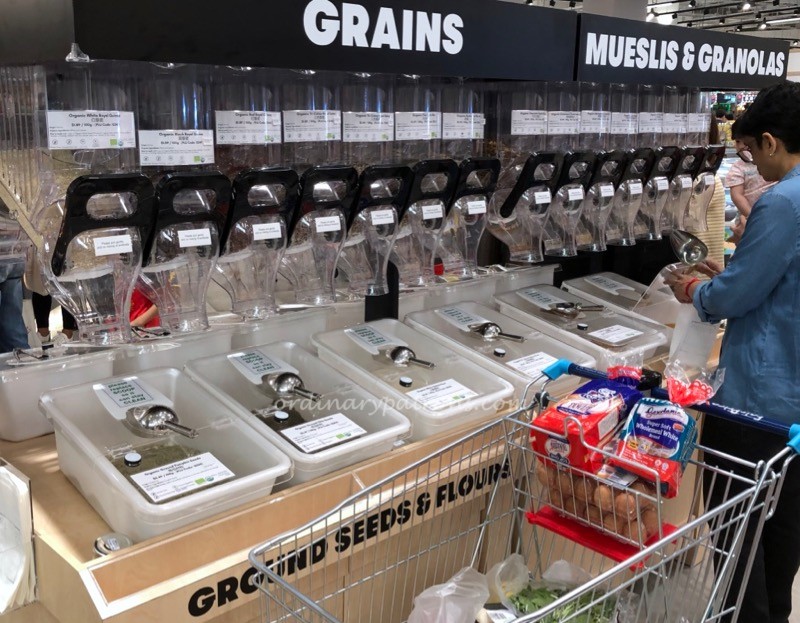 Singles and those with small families will appreciate the chopped and pre-cut vegetables on demand service.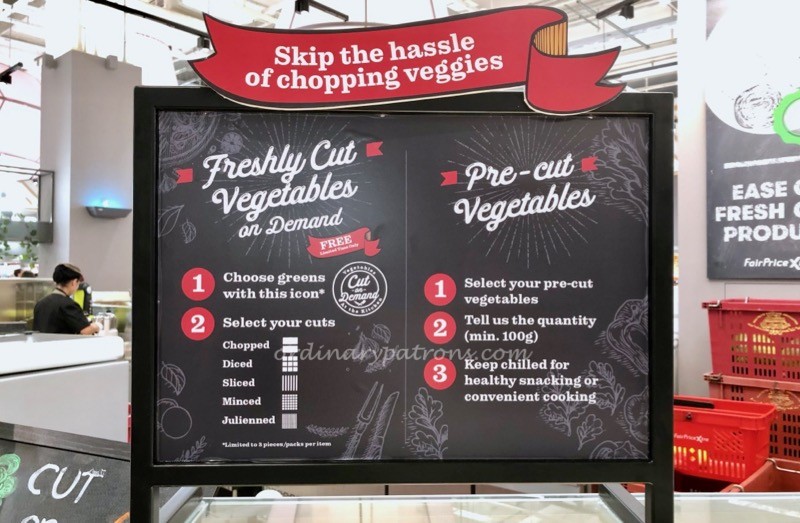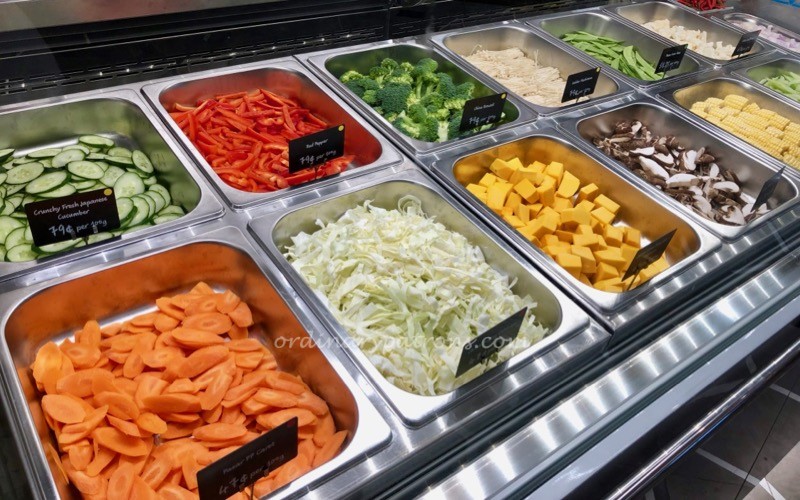 There are fresh salad options available.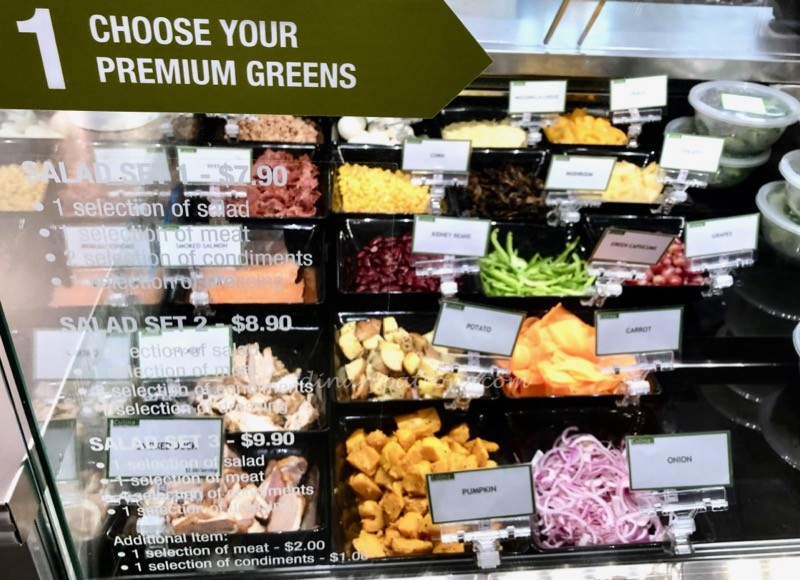 Other Things at NTUC Fairprice VivoCity
There are many things we find interesting and tempting to buy at the new Fairprice Xtra VivoCity. We can only highlight a few departments that caught our eye.
The Unity pharmacy section is most impressive. It stocks a lot of vitamins, health care and other items. The FMCG section is also huge. Endless shelves of shampoo, beauty products were on display.
Wine and beer drinkers will be happy to see a large selection of beer, wine and spirits at Fairprice Xtra Vivo City. The varieties can rival that found in the NTUC Fairprice Finest supermarkets.
Companions of the non-human kind are also not forgotten. The pet care section is not very big but is probably adequate.
An International Food section stocks food from countries such as China, Philipines, Australia and USA.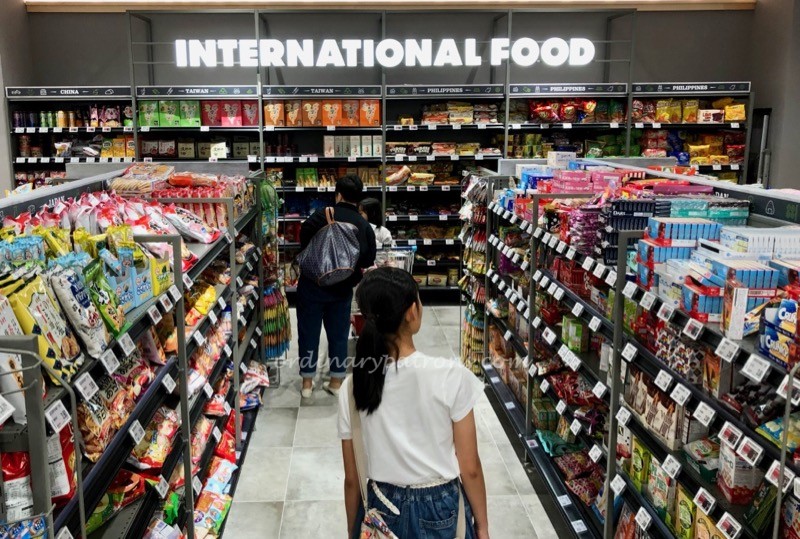 There are certainly many things to see and buy at Fairprice Xtra VivoCity. There were quite a lot of people there but the wide aisles, high ceiling (at B2) and clear signs made the hypermarket a pleasant place.
NTUC Fairprice Xtra HYPER VIVO CITY
1 Harbourfront Walk
#B2-23 / #01-23
Vivo City
Singapore 098585

Operating Hours: 8:00 AM to 11:00 PM
Monday to Sunday

Nearest MRT : Harbourfront
The Ordinary Patrons | Real Dining Experience of Ordinary People
an independent Singapore food blog