Little Island Brewing Company is a restaurant / pub / micro-brewery that is next door to the Tekong Seafood Restaurant at Changi Village which we wrote about a few days ago. These two eateries are so complementary. Little Island Brewing Co is a rustic western food and drinks place. It is a ribs, pizza, burgers and beers kind of place with the best seats outdoors. Tekong Seafood is a traditional seafood air-conditioned restaurant that serves local and Chinese food. We were early for dinner at Tekong that day and could not resist grabbing a drink or two before dinner.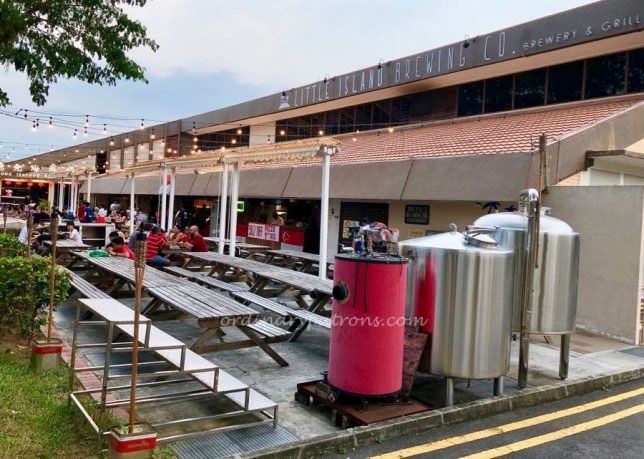 Little Island Brewing Company reminded me of the Camp Kilo restaurant along the Kallang River. They are both by the water and serve barbecued ribs and casual western cuisine. Most of their tables are outdoors in the form of picnic tables and benches. There is a large indoor space at Little Island, which is good for daytime dining. But once night approaches, it is the open air tables that patrons gravitate to.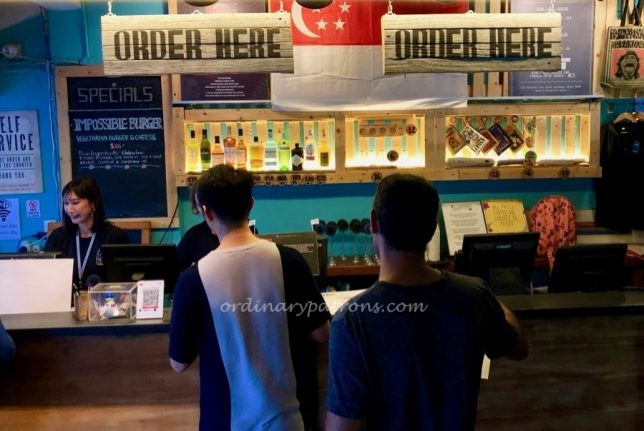 Orders are placed at the counter. The thing that will catch a first time visitor's attention is the self service drinks counter. Cocktails, beers, wine and other drinks are dispensed from these automated taps. Diners buy a stored-value card at the counter and then use it to purchase the drink of choice. Each tap has a sensor which will deduct the relevant amount from the card. Drinks are charged by volume. For example the beer that we tried called Whiter Shade of Ale costs $2.60 / 100 ml.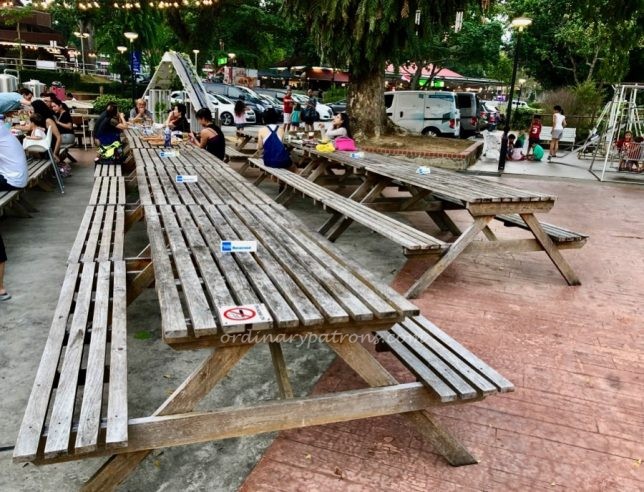 The picnic tables and benches were weathered and bleached by the sun. But nobody seems concerned by that. The tables gradually filled up. The sea breeze and the band that will play are good enough reasons to be here.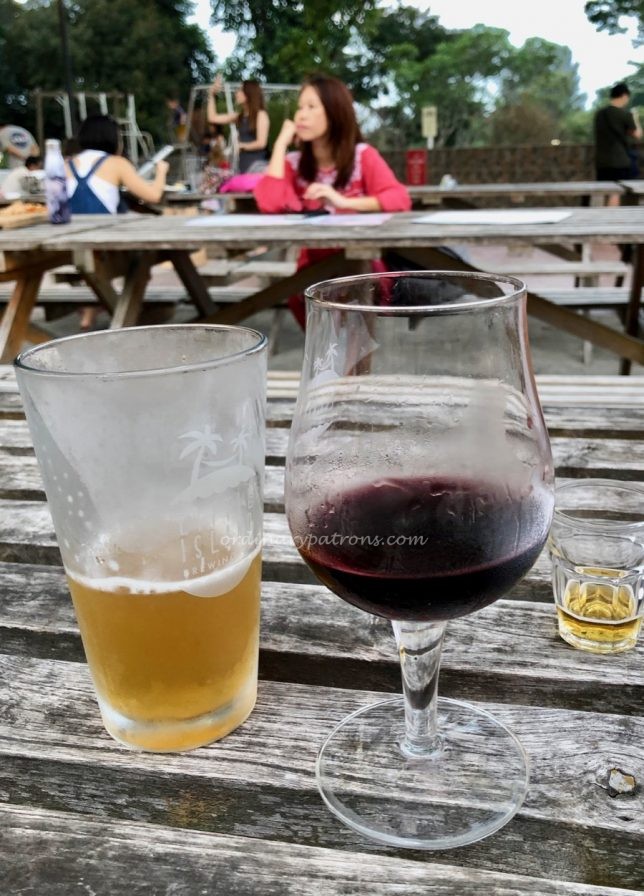 We did not eat much at Little Island Brewing Company that day. We only had a pizza to go with our drinks. We tried some red wine and a couple of beers. Both were decent but not exceptional. The pizza was the thin variety. The taste was ok but the crust was soft and not crisp. We saw many people ordering the fish and chips which looked enticing. Maybe we should try that for a future visit.
After our dining at the Tekong restaurant. The sun had set and the band had started playing. They were mostly playing 80s and 90s music with a few modern songs thrown in. The band was not showy but was able to connect with the audience. The lady singer had sultry and superb vocals. We notice from their website that different bands play at LIBC. Unfortunately we did not catch the band playing that night. We would be happy to make a trip to Changi to watch this group again.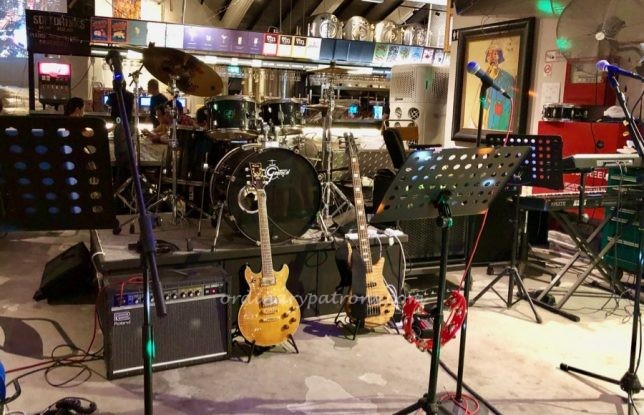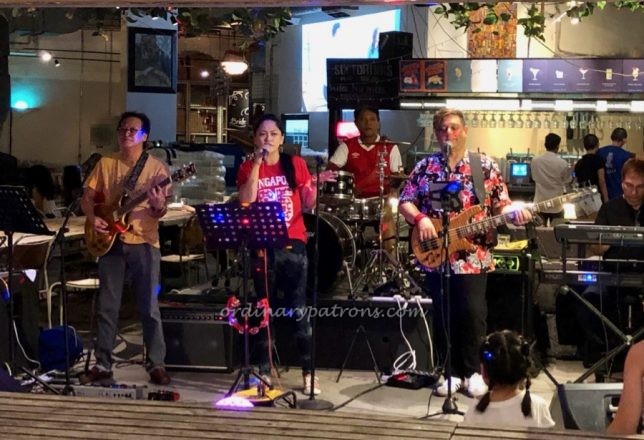 6 Changi Village Road
#01-01/02
Singapore 509907
Opening Hours:
Mon-Sat: 12-11 pm
Sun: 11am-11pm
Bus 2, 29, 59 or 109 to Changi Village Bus Terminal
The Ordinary Patrons | Real Dining Experience of Ordinary People
an independent Singapore food blog