Nya Nya Peranakan Cafe in Suntec City is a nice little eatery for the busy office bees as well as the leisurely shoppers. It offers coffee and toast, a few Peranakan one dish meals and a selection of nyonya kuehs. The prices are reasonable and its opening hours are long.
Nya Nya Peranakan Cafe in Suntec City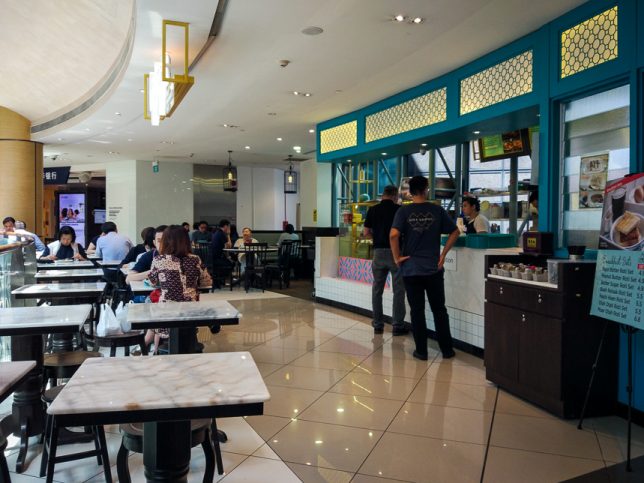 Located on the 2nd level of Suntec Mall, it occupies two sides of a walkway – the cashier's counter and food preparation are on one side, and 2 two rows of tables lined up on the other side. The furnishing is functional although the storefront is dressed up with Peranakan motifs with pastel colors.
Peranakan Food & Kueh
Nya Nya Peranakan Cafe is an all day cafe offering local food. It opens early on working days and serves breakfast. Food items on the menu include traditional kaya toast and eggs, chee cheong fun and haybi hiam roti. Mains available include Ayam Buak Keluak Rice and Baba Mee Rebus.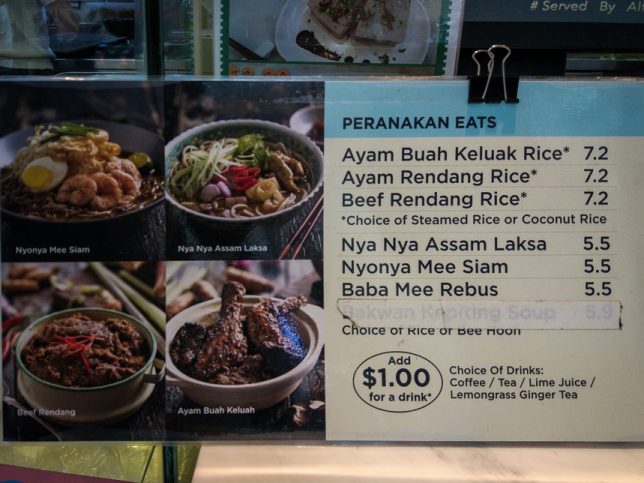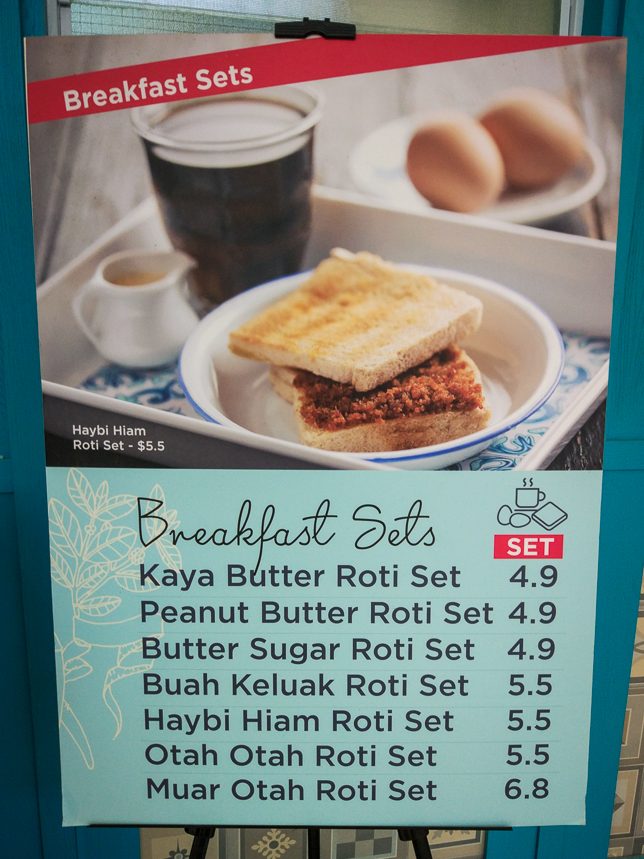 There is quite a wide assortment of nonya kuehs displayed in a glass cabinet. They looked colourful and tempting. Enjoying ondeh gula Melaka or ang ku kuehs with a cup of coffee may be a good way to take a break from shopping in the huge Suntec City Mall.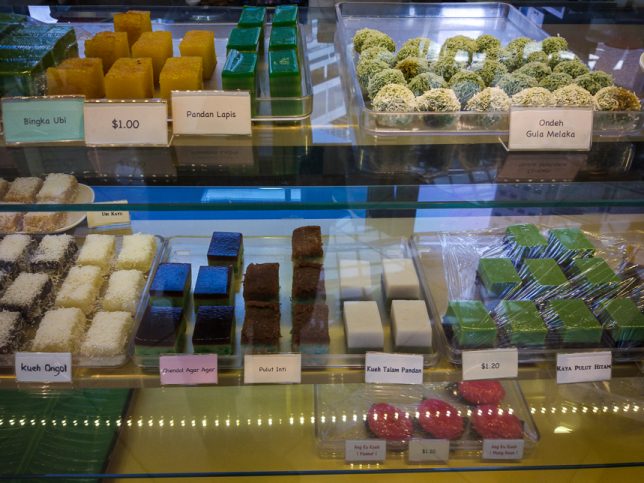 Lunch at Nya Nya Suntec
We visited Nya Nya Peranakan Cafe in Suntec City for lunch recently and opted for Ayam Rendang Rice ($7.20) and the Nya Nya Assam Laksa ($5.50). We also ordered nyonya kuehs and coffee.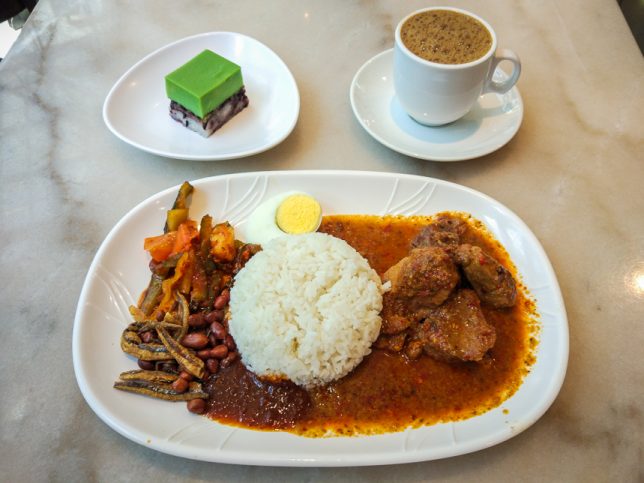 The Ayam Rendang Rice was served with nyonya achar, ikan bilis, roasted peanuts and half a boiled egg. The rendang was not thick but the flavours were well absorbed by the tender chicken. It was a nice good value one dish meal.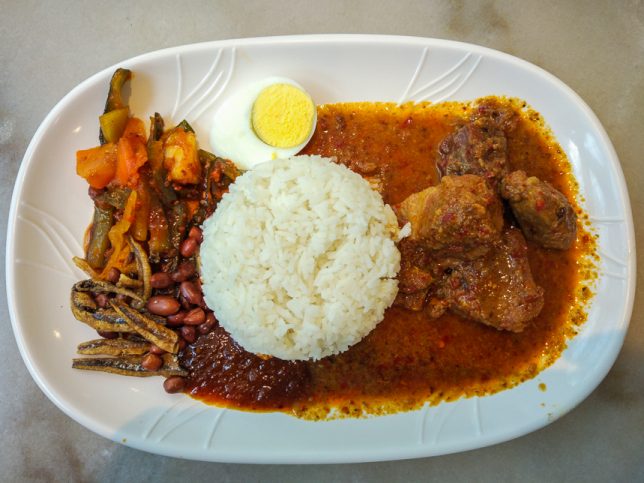 The Assam Laksa was the more enjoyable dish. The spicy tangy fish-based broth would excite the tastebuds. The strips of cucumber and chunky pieces of fish added contrasting textures to the bowl of noodles. It had a nice aroma and different layers of tastes.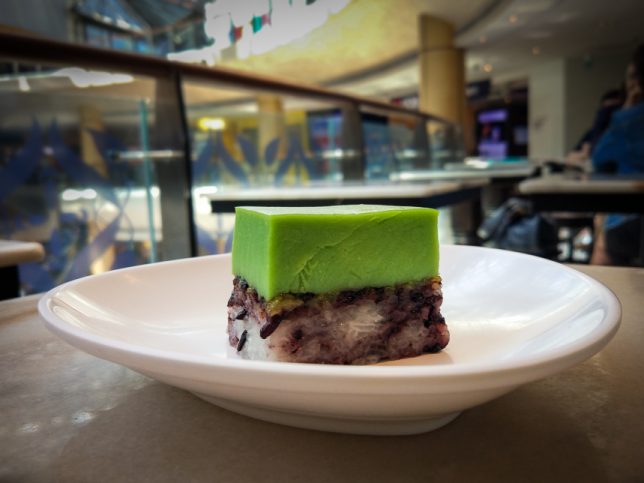 The most enjoyable part of the meal at Nya Nya in Suntec City were the desserts. We had the Pandan Pulut Hitam and the Chendol Agar Agar ($1.20) each. They looked good and tasted good as well.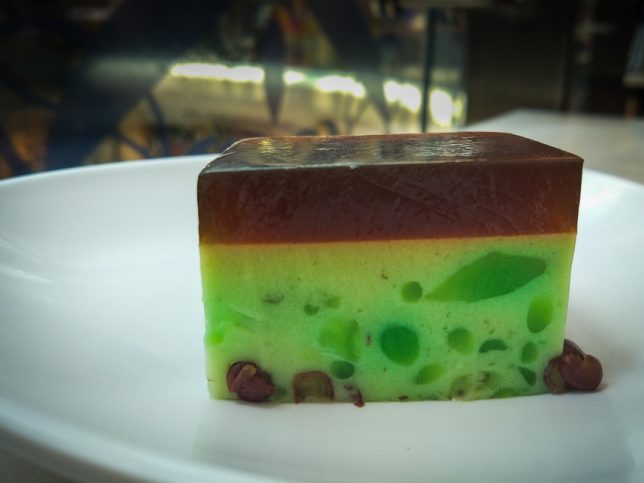 Good for Quick Meal
Nya Nya Peranakan one-dish meals are good for those dining alone or for those who just want a quick simple meal. Nya Nya Peranakan Cafe is also a pleasant spot for breakfast and tea breaks. Their food is not so great that we would make a special trip to eat at Nya Nya Peranakan Cafe in Suntec City. If we are in its vicinity and need a quite bite, we will happily visit Nya Nya again.
Ratings:
Food: 3
Service: 3
Value: 4
Atmosphere: 3
Overall Rating: 3 TOPs

Nya Nya Peranakan Cafe
8 Temasak Boulevard, Suntec City Mall Tower 3, #02-737
Singapore 038983
Tel: +65 6684 8168
Opening Hours:
Mon – Fri: 8 am – 10 pm
Sat & Sun: 10 am – 10 pm
The Ordinary Patrons | Real Dining Experience of Ordinary People
an independent Singapore food blog