It is a new year. Whether we think in terms of the year 2020 or the Lunar New Year, the Year of the Rat, a start of new year is always an exciting (and sometimes stressful) time. A time of celebration usually means a time for eating and we like to look for new places to eat in Singapore. Remember the saying "Old is Gold"? For a change, it may be nice to go back to some old places which we may have forgotten. Here are our list of the TOP Old Restaurants in Singapore to Visit in the New Year 2020.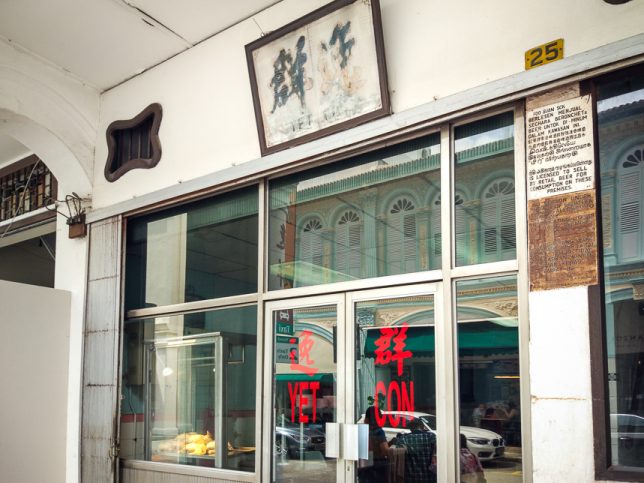 TOP Old Restaurants in Singapore
Yet Con Restaurant (群逸)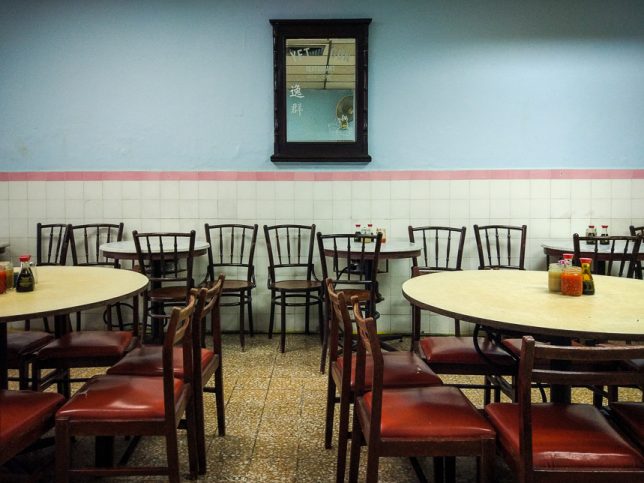 Yet Con has been around for a long time and was very popular during the era when DJs Brian Richmond and Larry Lai were spinning hits by Anne Murray, Barry Manilow and Helen Reddy. Those were the days when bankers and top professionals would be chauffeured in their gleaming German marques to Yet Con for lunch. Today Yet Con is like a faded rose from days gone by but is still a must try place for good chicken rice in Singapore. Read more.
Yet Con Restaurant
25 Purvis Street
Singapore 188602
Opening Hours: 11 am – 9.30 pm
---
Spring Court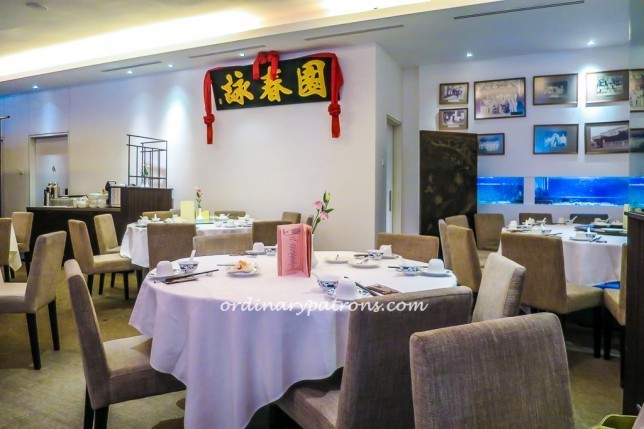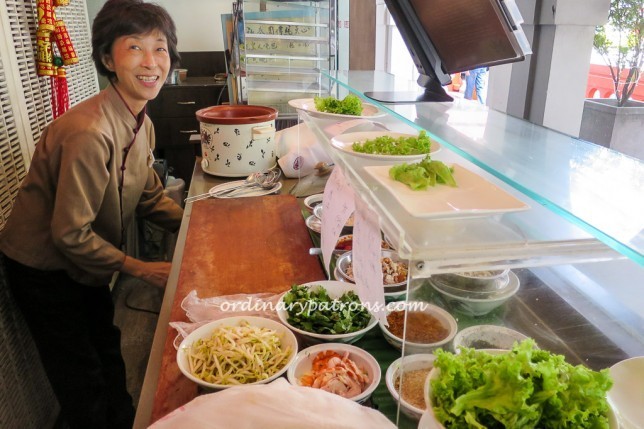 Spring Court Restaurant is said to be the oldest family-run restaurant in Singapore. With a history dating back to 1929, this makes it one of the oldest restaurants in Singapore. It is located in a heritage building along Upper Cross Street. The signature dish of the Spring Court Restaurant is the humble popiah (which some say is the best popiah in Singapore). Read more.
Spring Court Restaurant
52-56 Upper Cross Street
Singapore 058348
(Opposite Chinatown Point carpark)
Nearby Stations : Chinatown
Valet Parking available
Reservation Hotline:
6449-5030
Opening Hours:
Lunch: 11.00am to 3.00pm
Dinner: 6.00pm to 10.30pm
---
Pete's Place
Chinese restaurants can get very crowded during the Chinese New Year period. Or we may feel like a break from Chinese food during this time. We have therefore included a couple of old restaurants that don't serve Chinese cuisine.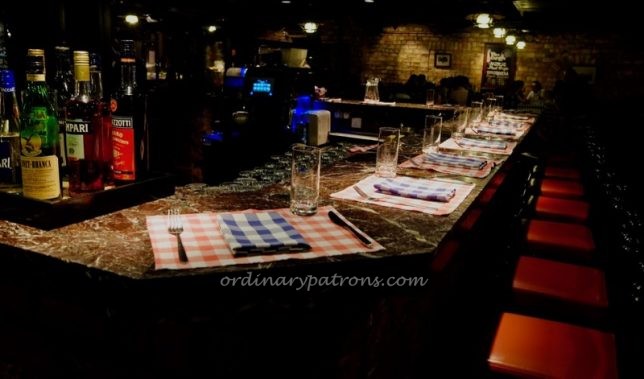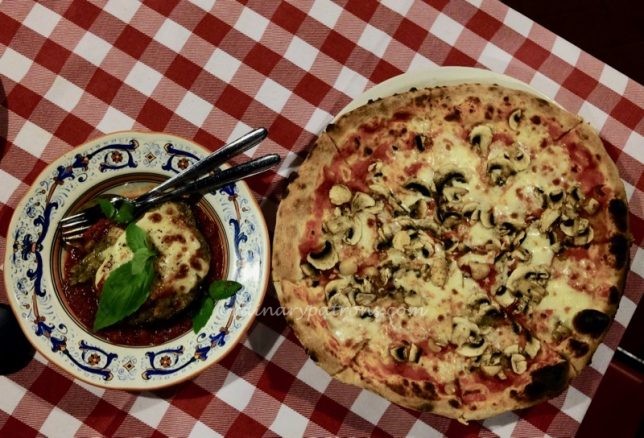 Italian restaurant Pete's Place at the Grand Hyatt Hotel looks the same as we can remember it be from days when the Bee Gees were at the top of the charts. The dim lighting, dark wood decor and checked tablecloths hark back to the good old days. It is an evergreen Western restaurant to have lunch or dinner with parents in Singapore. Read more.
Pete's Place
Grand Hyatt Singapore,
10 Scotts Road,
Basement Level
Singapore 228211
Opening Hours
Mon-Sat: 12-2:30pm, 6-10:30pm
Sun: 11:30am-2:30pm, 6-10:30pm
Nearby MRT Station: Orchard
---
Islamic Restaurant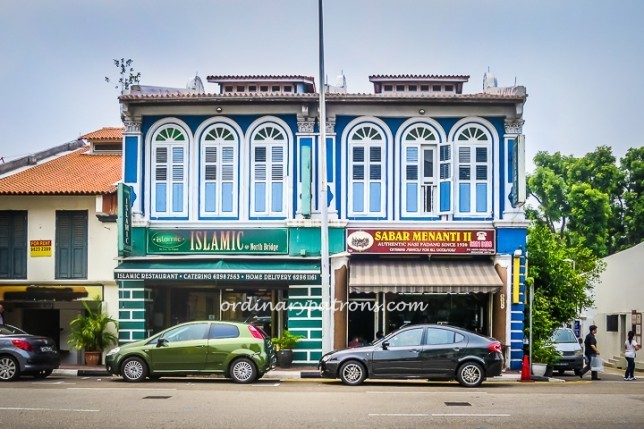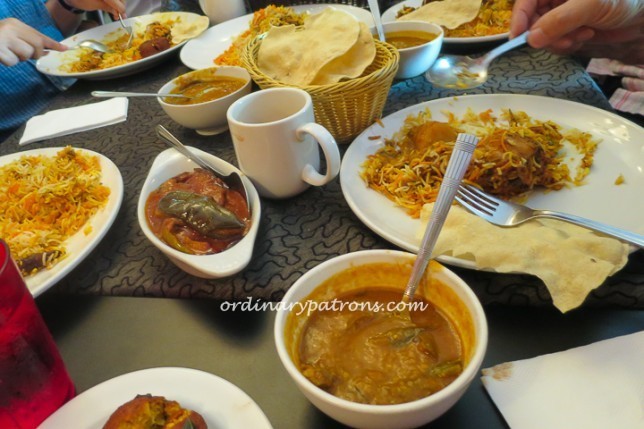 The Singapore Islamic Restaurant at North Bridge Road is one of the oldest restaurants in the country. They have been serving their famous nasi briyani since 1921. The magnificent Sultan Mosque is just across the road. Hop over to one of the nearby hip cafes in the Kampong Glam area after the heavy curry dinner for coffee and desserts. Read more.
Islamic Restaurant
745 North Bridge Road
Singapore 198713
Tel: 6298 7563
Islamic Restaurant Facebook Page

---
Guan Hoe Soon Restaurant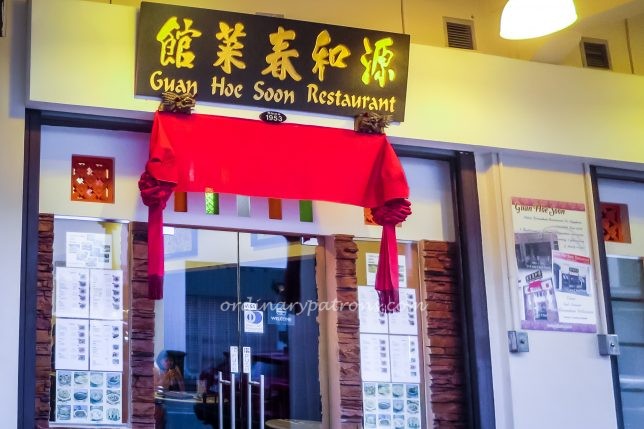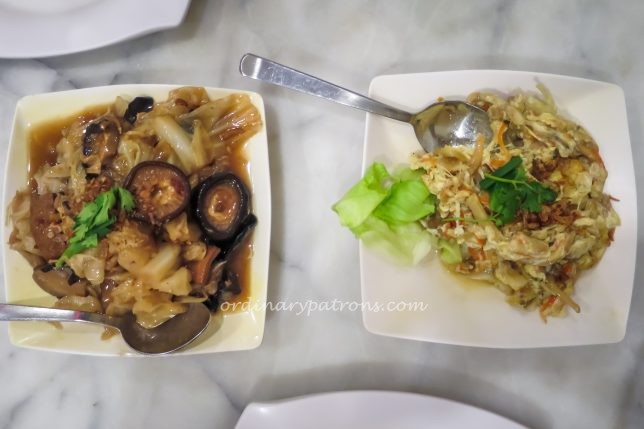 Guan Hoe Soon Restaurant has been serving a wide range of Peranakan dishes in Joo Chiat since 1953 and lays claim to be one of the oldest Peranakan restaurants in Singapore. Guan Hoe Soon Peranakan Restaurant is a place to go to for good simple nonya dishes. Read more.
Guan Hoe Soon Restaurant
38/40 Joo Chiat Place
Singapore 427762
Tel: +65 6344 2761
Opening Hours: 11am–3pm, 6pm–9:30pm
---
Lai Wah Restaurant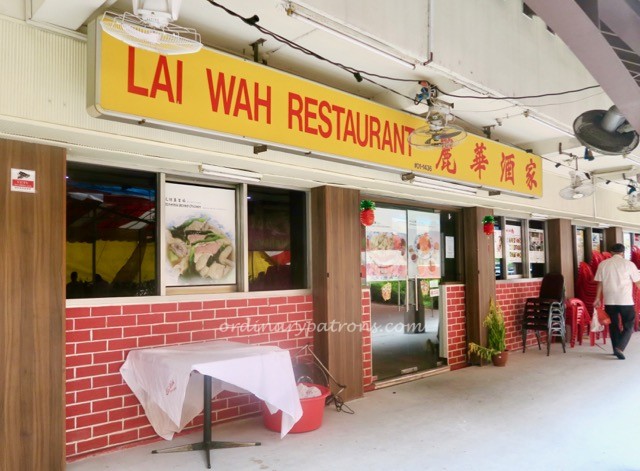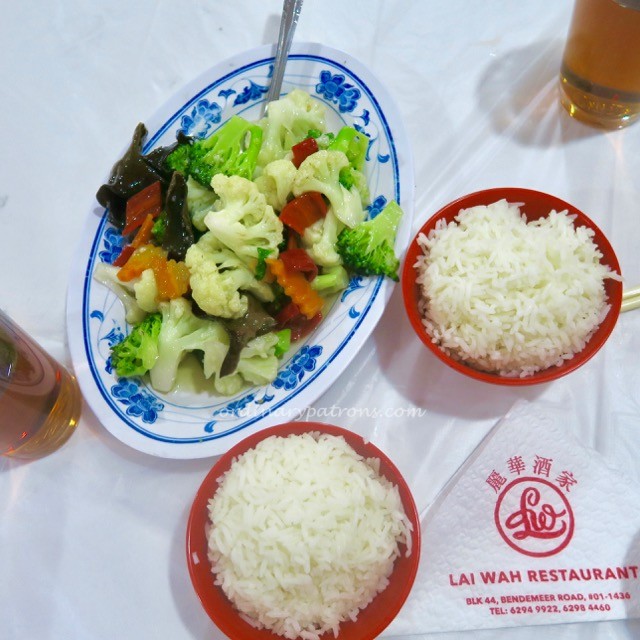 Lai Wah Restaurant is located on the ground floor of Block 44 Bendemeer Road. It does not have a posh atmosphere but certainly has the old world look of Chinese restaurants of yesteryear. Apparently, they have been serving Yu Sheng (鱼生) since around 1963, according to the Lai Wah website. Another interesting piece of information from the website is that the sauce that is now associated with chilli crab was created by the "Four Heavenly Kings of Chinese restaurants", two of them were at Lai Wah restaurant. Read more.
Lai Wah Restaurant
Blk 44, Bendemeer Road,
#01-1436
Singapore 330044
Operating Hours:
11am to 2:30pm (last order 2pm), 6:00pm to 9:30pm (last order 9:00pm)
Tel: +65 6294 9922
---
Seow Choon Hua Restaurant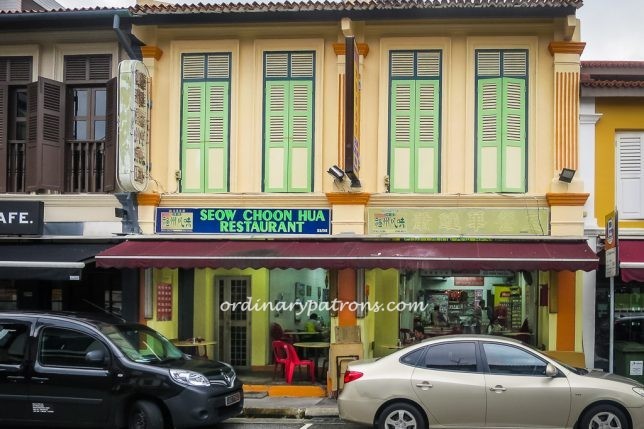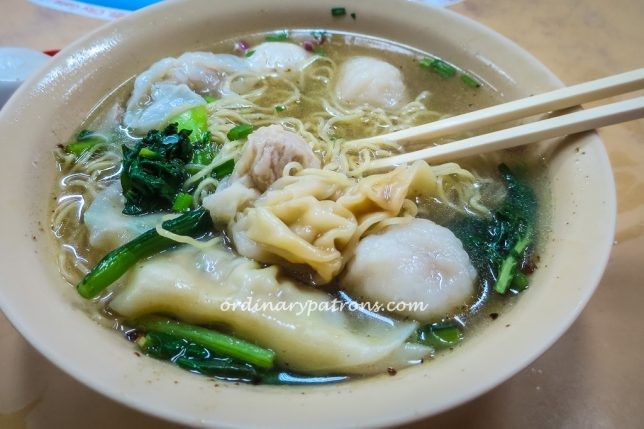 Seow Choon Hua Restaurant 箫钟华餐室 at Sultan Gate is regarded by many as the place in Singapore with the best Foo Chow Fishballs (or Fuzhou fishballs ). This traditional coffeeshop serves good Foo Chow Fish Ball Noodles, in soup version and dry version.The coffeeshop has a zhi char section but the Foo Chow fishballs and the red wine chicken are the highlights. It is a simple restaurant to have dinner with parents. Read more.
Seow Choon Hua Restaurant
33 Sultan Gate
Singapore 198481
Tel: +65 6298 2720
---
Hua Yu Wee Restaurant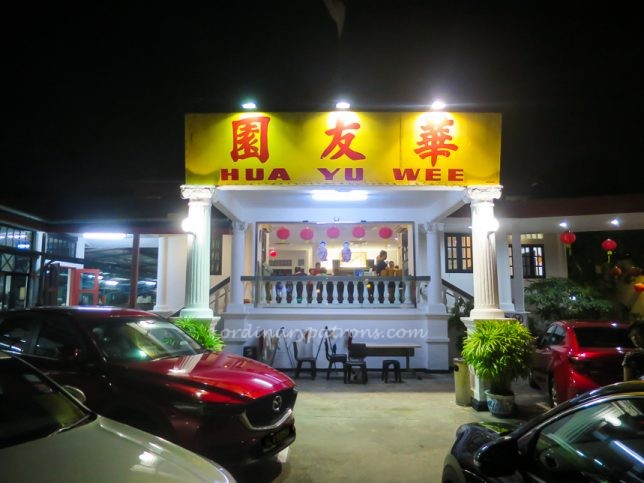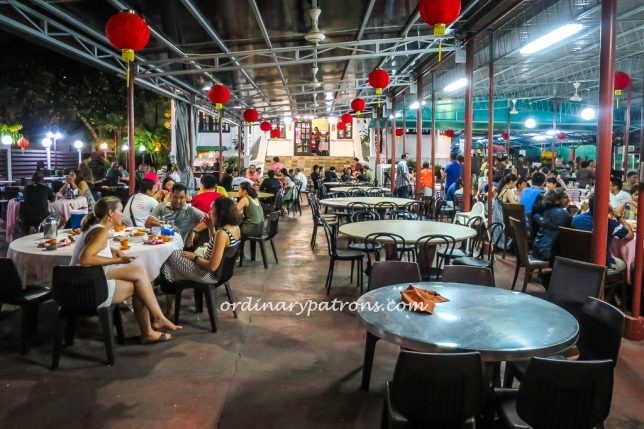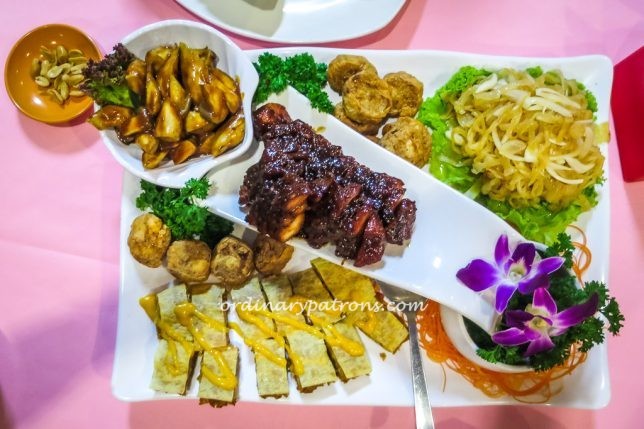 Hua Yu Wee is the last of the seafood restaurants left standing in Upper East Coast Road. It is listed in the Bedok Heritage Trail and described as a restaurant which "continues to operate today from its original 1920s bungalow. The bungalow features detached double-storey wings, outhouses and steps to the former beachfront". Read more.
Hua Yu Wee
462 Upper East Coast Road
Singapore 466508
Tel: +65 6442 9313
Opening Hours : 4.30 pm – 11.30 pm (call to check)
---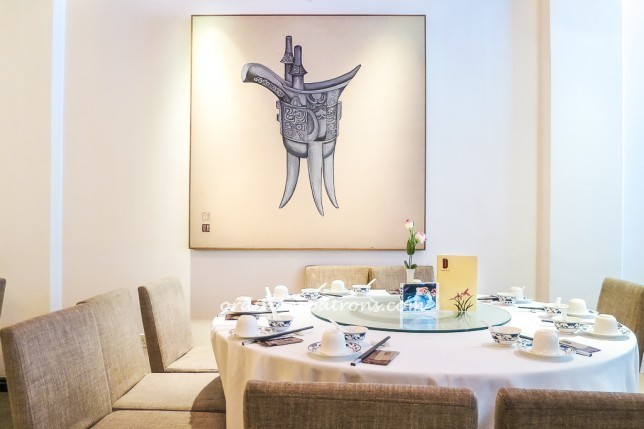 We hope you have found our list of TOP Old Restaurants in Singapore useful.
Thanks for reading!
---
The Ordinary Patrons | Real Dining Experience of Ordinary People
an independent Singapore food blog