It was late Friday morning and time to think about what we were going to order for lunch. We thought of having Italian fare and started to look at some of the lunch offers available for takeaway. What caught our attention was the 1-for-1 La Nonna takeaway promotion. The name "La Nonna" means "The Grandmother" in Italian. It connotes traditional hearty and unpretentious Italian fare. Located in Lorong Mambong at Holland Village, you can see from the storefront that it has a casual dining vibe.
La Nonna Takeaway Promotions in June 2020
They have attractive June promotions for takeouts such as the lunchtime 1-for-1 La Nonna takeaway promotion special for pizzas, pastas and mains ordered between 11.30am to 4.29pm. Here is a screenshot with some of the details of their June promotions and portions of their menu. Do refer to the full terms on their website.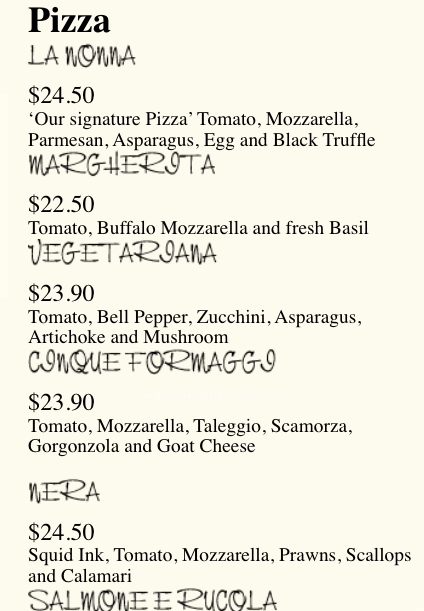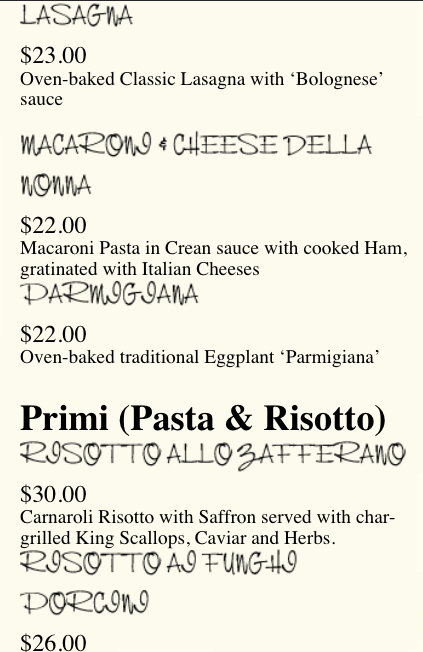 It had been a long time since we last had the La Nonna pizza and we were wondering whether it would still be as good as what we remembered it to be. You can refer to our last post here. We decided to order it and have a lasagna as well.
The La Nonna pizza, as the name implies, is their signature pizza. Its key ingredients are asparagus, black truffle and a runny egg. It certainly did not disappoint. The thin crust pizza with its base of tomato, mozzarella and parmesan combined with the asparagus, black truffle and egg was simply delicious! A winning combination when paired with a glass of pinot noir.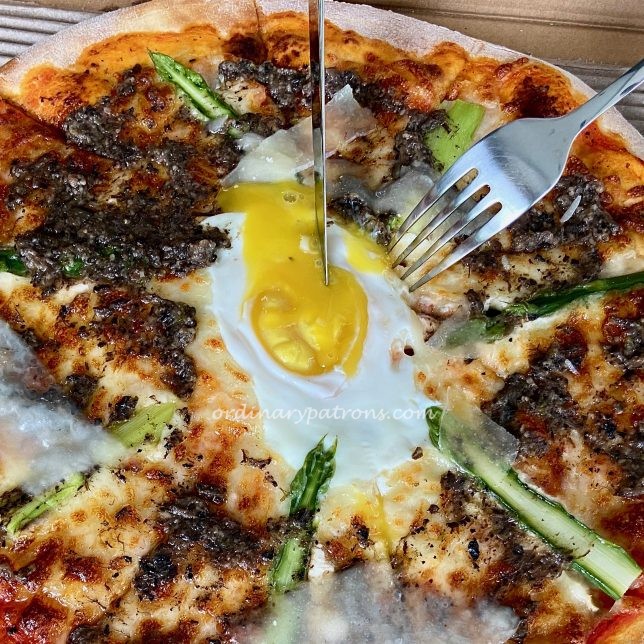 The lasagne was good but nothing to rave about. The taste was authentic but we think it could have done better with more meat. We would definitely try the 1-for-1 La Nonna takeaway promotion again. It is a good deal if you are looking for unpretentious Italian fare at reasonable prices. Maybe next time round we would order the La Nonna pizza again but try another pasta.
La Nonna @ Holland Village
26/26B Lorong Mambong, Singapore 277685
Tel : (65) 6468 1982
This button is a link to the CHOPE restaurant reservation. La Nonna seems to be not yet on the CHOPE Delivery list. Our takeaway order was made by telephone.
---
The Ordinary Patrons | Real Dining Experience of Ordinary People
an independent Singapore food blog