The Capitol Kempinski Delivery webite is a central place to order food from the various restaurants of the hotel such as Chalerm Thai, La Scala Ristorante, Frieda and Berthold Delikatessen. We tried the $60 Classic Western Set for 2 persons and were more than happy with it. There is free island-wide delivery now (said to be for a limited time only) with a minimum spend of $60.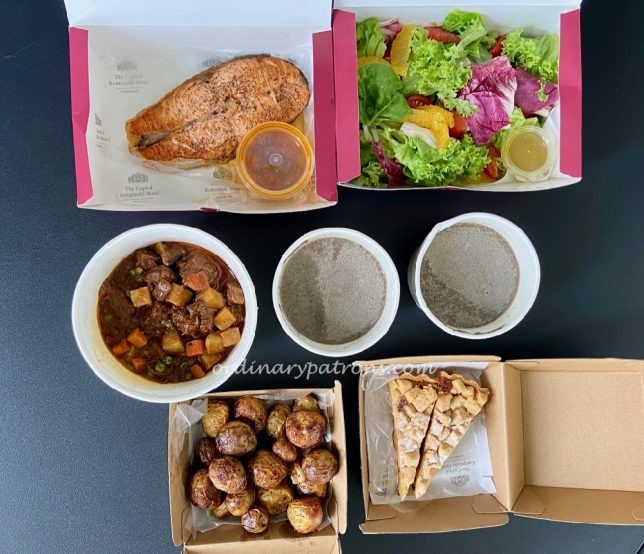 As you can imagine, the range of dishes to choose from so many restaurants is very wide at the Capitol Kempinski Delivery website. What caught our eye were the three $60 set menus – Timeless Oriental, Taste of Bollywood and Classic Western. We selected the Western. Here is a picture of the Kempinski $60 Set Menu list.
Classic Western Set by Capitol Kempinski Delivery
The set menu for two people included the following : Mushroom Cream Soup, Mesclun Salad with citrus vinaigrette, Roasted Potatoes with Rosemary & Garlic, Pan-fried Salmon Steak with bois boudran sauce, Braised Beef Stew with petit pois, mushroom & red wine sauce and Apple Crumble Tart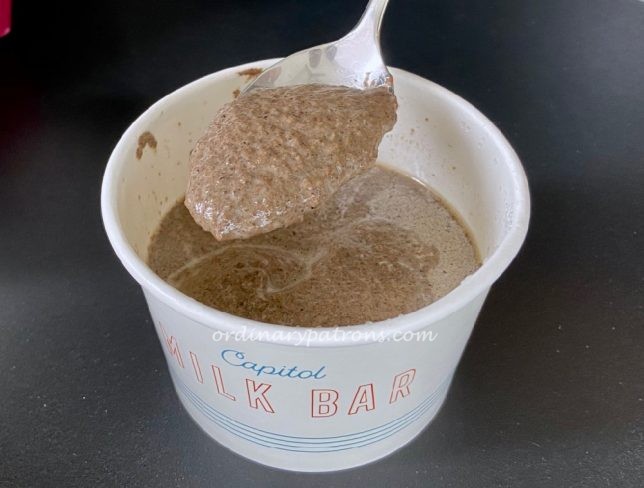 The mushroom cream soup was rich and thick. The salad looked lush and tasted vesty with the citrus vinaigrette.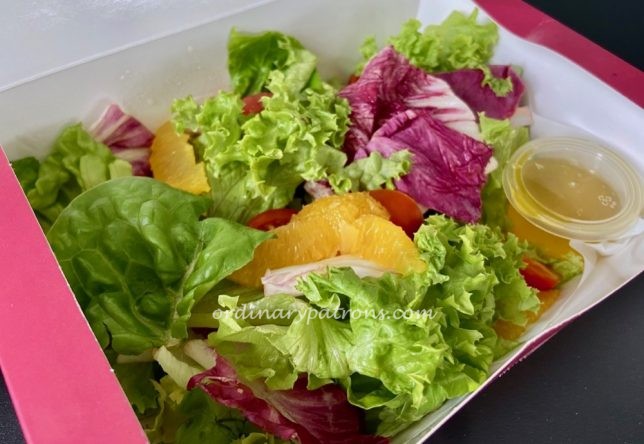 A full box of roasted potatoes ensured that the two persons enjoying this meal will not go hungry. In fact the meal might be able to feed three people with small appetites.
For our mains we decided that they deserved to be rescued from the plain containers and presented on real plates. The pan-fried salmon was a large slice of fish. It would have been just an average salmon dish if not for the bois boudran, a light marinade sauce which is tomato based and has vinegar and chopped shallots. The sauce lifted up the flavours a few notches.
The portion of braised beef stew was also more than adequate for us. To keep the plate neat for the picture, we did not place all of the stew and potatoes in one go. It is a very tasty and hearty dish.
The only item that was smaller than normal was the dessert. The apple crumble tart came in two slim sizes. It was a nice and simple dessert after the heavy main courses. We wished the slices were larger!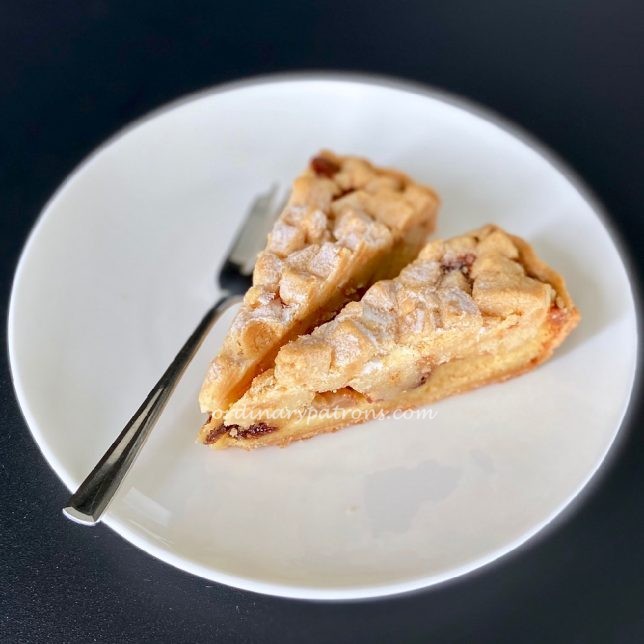 The Capitol Kempinski Hotel Singapore
15 Stamford Road
178906 Singapore
Tel: +65 6368 8888
Capitol Kempinski Delivery Website
---
The Ordinary Patrons | Real Dining Experience of Ordinary People
an independent Singapore food blog