We cannot travel freely, but we can still enjoy interesting takeaway food from other countries in the comfort of our homes. Here are some interesting food delivery / takeaway choices which we have tried and liked.
5 Interesting Takeaway Food Experiences
Here are five interesting takeaway food experiences with Taiwanese, Japanese and Middle Eastern cuisine during the 2020 COVID situation.
吃在台北 Eat at Taipei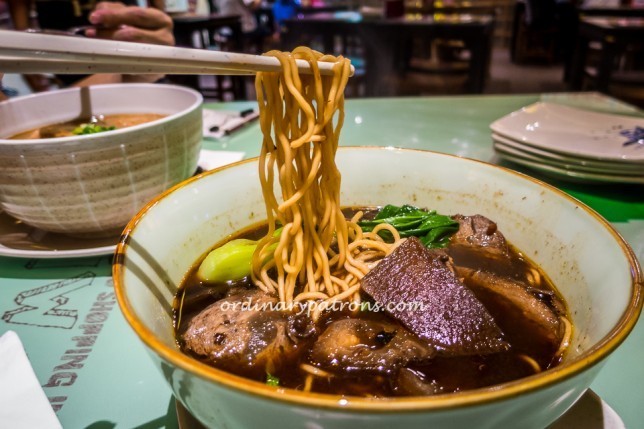 We can't travel to Taipei but we can still savour 吃在台北 eat at Taipei's offerring of Taiwanese street food and snacks. Eat at Taipei's outlets in Kallang Wave and SAFRA Toa Payoh are open for takeaway. Delivery is also available through the usual platforms. There are bento sets on the online menu; and you can even order bubble tea. Read more.
吃在台北 eat at Taipei
Kallang Wave Mall
1 Stadium Place #01-35
Singapore 397628
Tel: +65 6702 1752
SAFRA Toa Payoh
293 Lor 6 Toa Payoh #01-04
Singapore 319387
Tel: +65 62599106
Pistachio Middle Eastern Grill
Pistachio Grill is a Middle Eastern and Mediterranean restaurant on level 2 of Wheelock Place. It is not often that we try Middle Eastern food, but we did order some food from Pistachio and were happy with richly flavoured lunch. It was certainly an interesting takeaway food experience. Read more.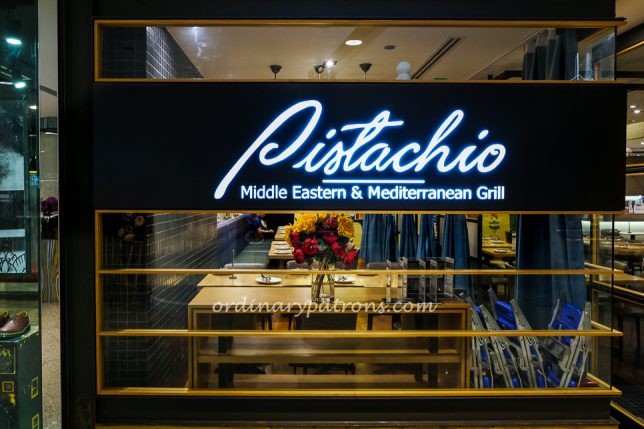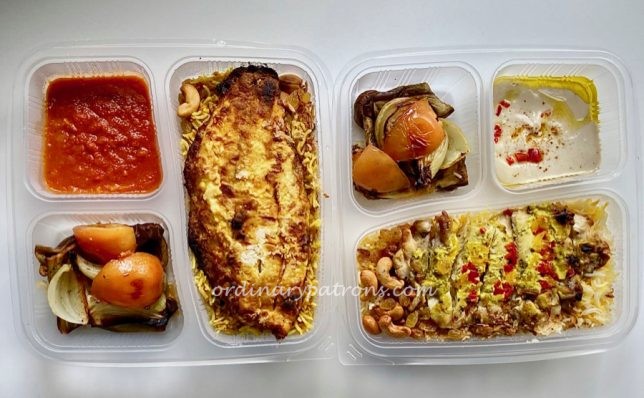 Pistachio Restaurant
#02-04/05 Wheelock Place
501 Orchard Road
Singapore 238880
Tel: +65 6262 6400
Taiwanese Porridge Takeaway
Our simple Taiwanese Porridge takeaway meal consisted of Omelette with Chye Por ($11.90), Goldleaf Prawn Rolls ($12.90), Stir-fried Taiwanese Lettuce ($13.90) and Sweet Potato Porridge ($2 each). Goldleaf Taiwan Porridge Restaurant has a Takeaway & Delivery Menu which offers a good range of items. Whether you want a simple Taiwanese porridge takeaway meal or a full 10 course Chinese dinner complete with meats, poultry and seafood, you can now have them at home by calling Goldleaf. Read more.
Goldleaf Taiwan Porridge Restaurant
88 East Coast Road
Katong Square, #01-05/06/07
Singapore 423371
Tel: +65 63461088
Megumi Bento
Megumi Japanese Restaurant in Joo Chiat has an extensive menu that covers a wide range of Japanese restaurant staples – sushi, sashimi, tempura, teppanyaki, donburi, ramen, soba and more.
We ordered a Saba Shio Bento and Katsu Curry Bento ($15.80 each). The prices and discounts differ from platforms to platforms. We placed our order through foodpanda. Read more.
Megumi Japanese Restaurant
443 Joo Chiat Road
Singapore 427656
Tel: +65 6243 0700
Good Value Japanese Meal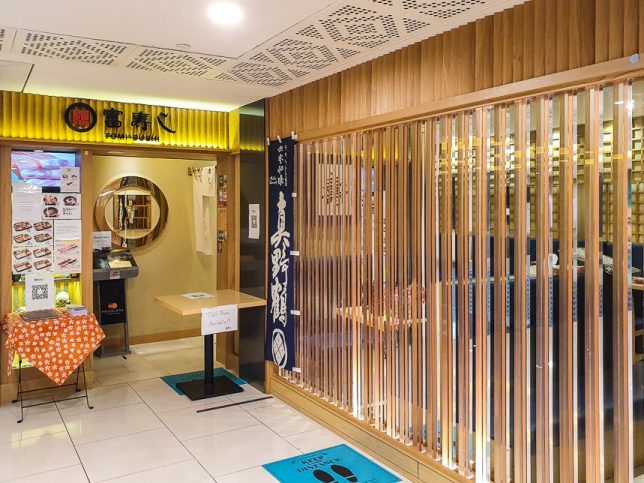 The Tomi Sushi Takeaway Menu offers good value Japanese meals. For above average quality Japanese food, the takeaway items were very reasonably priced. Read more.
Tomi Sushi Katong V
30 East Coast Road
#02-14/15/16 Katong V
Singapore 428751
Tel: +65 6348-7897
Thanks for reading our short list of interesting takeaway food From Taiwan, Japan & Middle East. Happy dining and stay safe!
---
The Ordinary Patrons | Real Dining Experience of Ordinary People
an independent Singapore food blog