Wee Nam Kee Chicken Rice (United Square) is one of the many chicken rice outlets operated by this famous chain. It seems from their Facebook page that Wee Nam Kee has been active recently, opening new outlets at Paya Lebar Singpost Centre and Northpoint. A new one will open at Parkway Parade basement food court (Food Republic) in November 2017 (the outlet at Katong I12 has closed). We stopped by at Wee Nam Kee Chicken Rice (United Square) for lunch recently.
Wee Nam Kee Chicken Rice (United Square)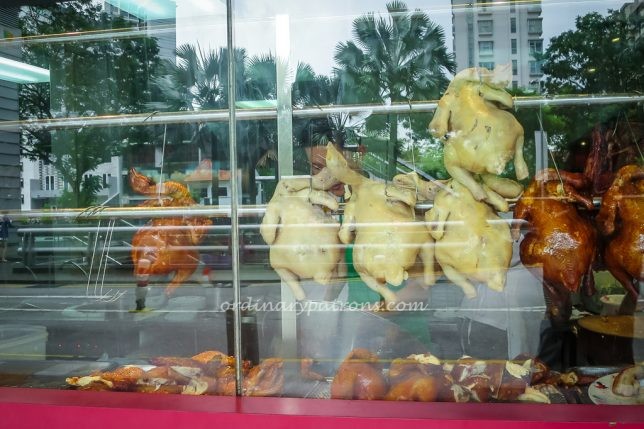 Wee Nam Kee Chicken Rice (United Square) is located on ground level and is easy to get access to. It is steps away from the prominent Starbucks Reserve outlet.  It is quite a large outlet, but it was not big enough. There was a short queue of eager chicken rice diners when we were there for lunch on a weekend. The place is simply decorated. With the hard surfaces and an enthusiastic crowd of diners, this was a noisy place.
Wee Nam Kee Chicken Rice Menu (United Square)
The menu at Wee Nam Kee Chicken Rice (United Square) is quite an elaborate one. In addition to the usual chicken rice combinations there were meat, seafood, vegetable and other items. This was almost a full-scale Chinese restaurant.  We however stuck to the usual combination of chicken rice, dumplings soup and vegetables. Here are pictures of some of the pages from the Wee Nam Kee Chicken Rice menu.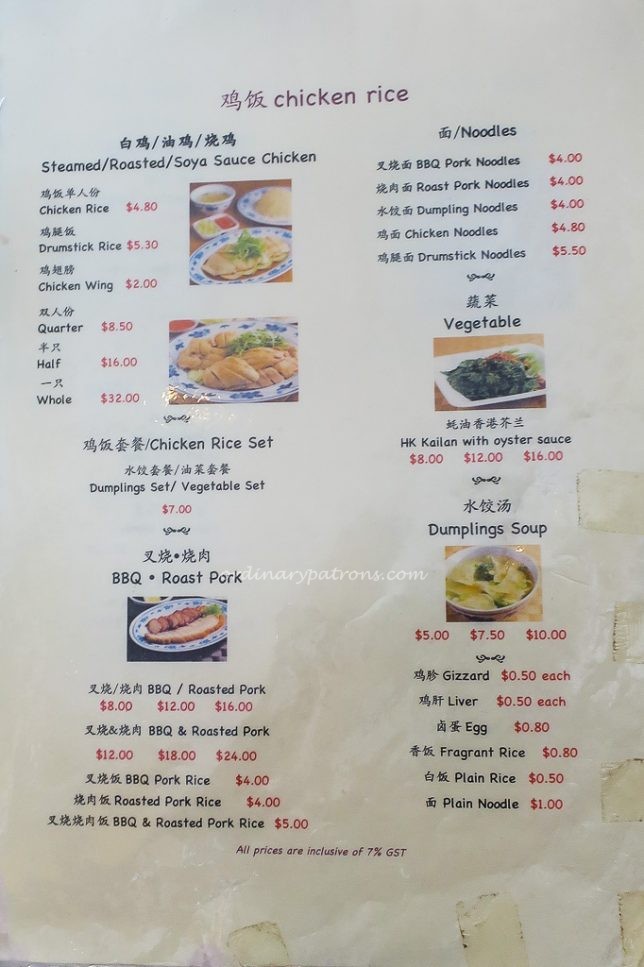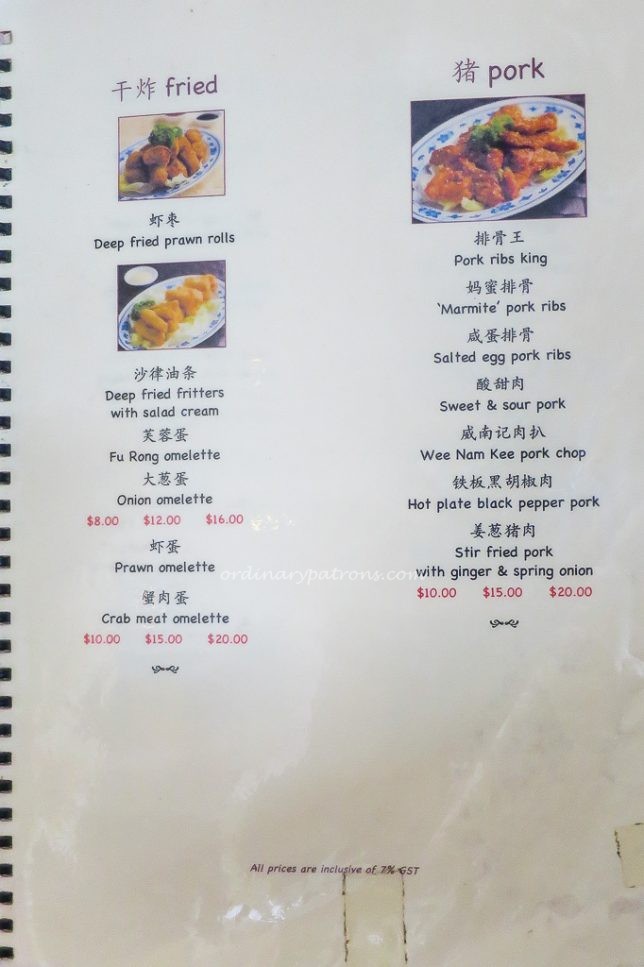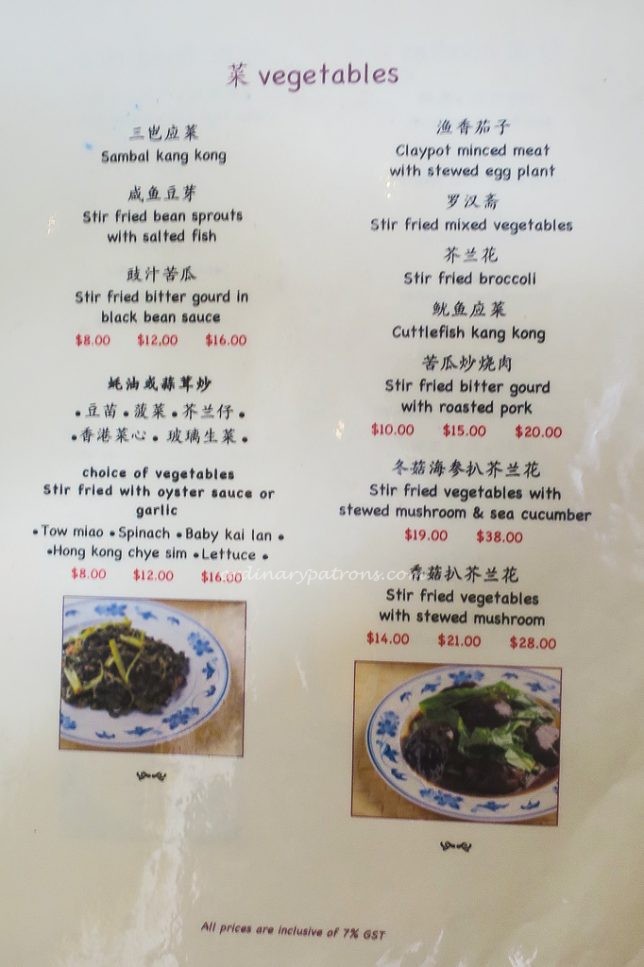 We ordered individual servings of each type of chicken rice – soya sauce chicken, roast chicken and steamed chicken ($4.80 each). We were glad that they were served as plates of meat separate from the rice. This enabled us to easily share the different types of chicken. We concluded that the main difference in the three types of chicken was in the skin. The roast chicken's skin had a roasted flavour. The soya sauce chicken was full flavoured with the soy sauce marinade. The steamed chicken is for those who like a clean pure taste. The meat of all three were all very similar. We thought the meat on that day was quite unremarkable – too well cooked and slightly dry. The best part was the rice itself. This was one of the best chicken rice we have tried recently.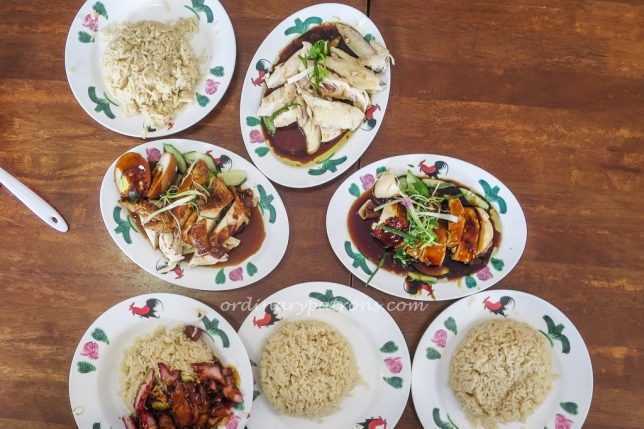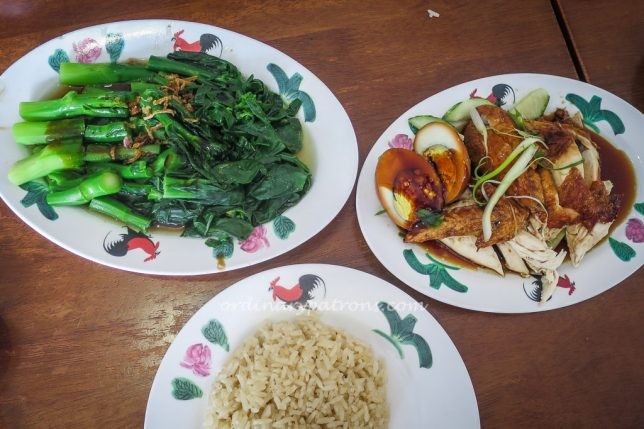 We also tried an order of BBQ pork rice ($4).  It was a decent char siu rice but we would have preferred a more burnt taste in the BBQ pork.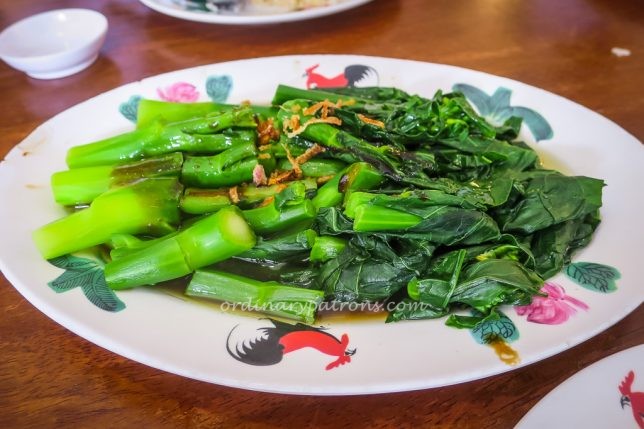 The two sides dishes were pretty good. The kai kan with oyster sauce ($12 for a medium-sized serving)  was nicely cooked – soft leaves but with a bit of crunch in the stems. The dumpling soup ($7.50 for a medium serving with 8 dumplings) was simple and tasty.
Overall, a satisfying lunch at Wee Nam Kee Chicken Rice (United Square).  Most of the items performed well, especially the rice. The chicken was not so impressive that day.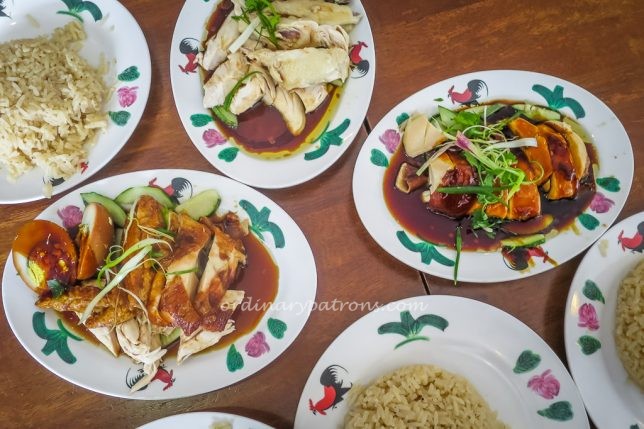 Ratings:
Food: 3
Service: 2
Value: 3
Atmosphere: 3
Overall Rating: 3 TOPs 

Wee Nam Kee Chicken Rice (United Square)
101 Thomson Road
#01-08 United Square
Singapore 307591
Tel: +65 6255 6396
Nearby MRT Station : Novena