Going in to any Jack's Place restaurant for a meal always brings back old memories, but  Jack's Place Bras Basah Complex stands out as the one that is a blast from the past. Perhaps it is the number of times we had been there in our younger days, but most probably it's because the entire complex is like a time capsule from the past. Although some old shops have closed down, the place (at least for now) has enough of the indie bookshops, musical instrument stores, cafes, clock and watch retailers to still provide a very unique vibe to the Complex. We stopped by at Jack's Place Bras Basah Complex for lunch recently.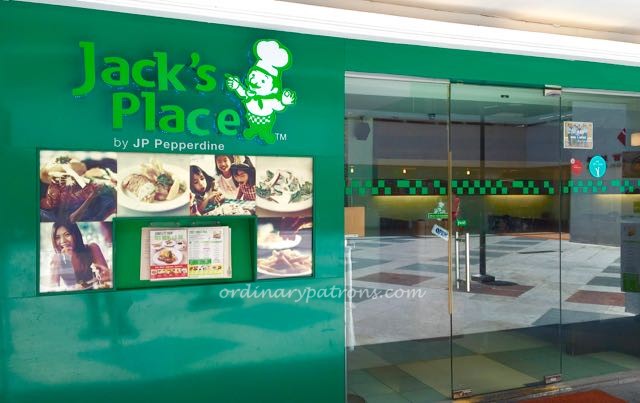 We had expected Jack's Place Bras Basah Complex to be not too crowded on a weekday as it is not located in the newest of malls, but boy, were we wrong!  It was packed to its gills. There is a queue to get in.  We don't know whether this happens all the time or because it was a Wednesday, which is when they serve the very popular Oxtail Stew set lunch. That was what we were eyeing as we read the menu while waiting.  But by 1230 pm, that dish was sold out!.  Here is a copy of some pages from the regular menu and the set lunch menu, which is different for each day of the week.
We decided on the grilled fillet of fish and NZ ribeye steak set lunches ($13.80 and $19.90 respectively).  In line with Jack's Place tradition, the set lunch started off with a slice of garlic bread and the soup of the day. The garlic bread was not bad, the soup was just white starchy liquid.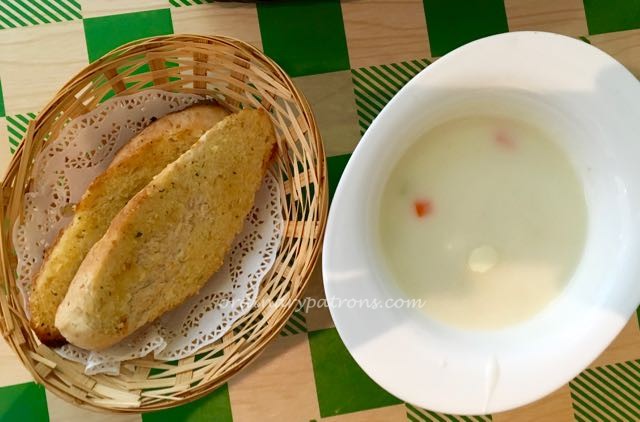 The grilled fillet of fish was a very small portion of fish. The taste was ok but the texture of the fish was not as firm as we would have liked it.  The fried prawn and vegetables provided welcome distraction from the fish.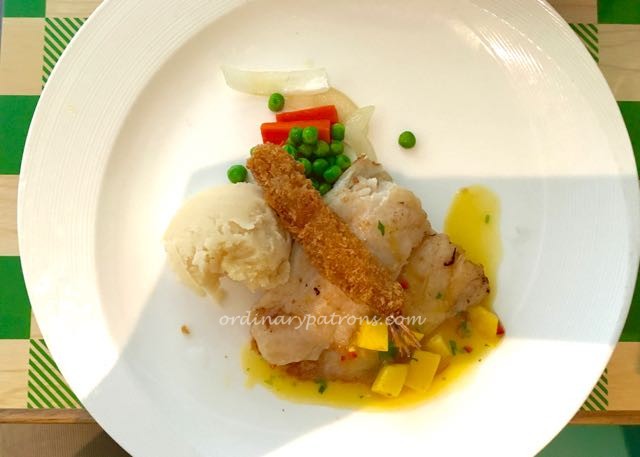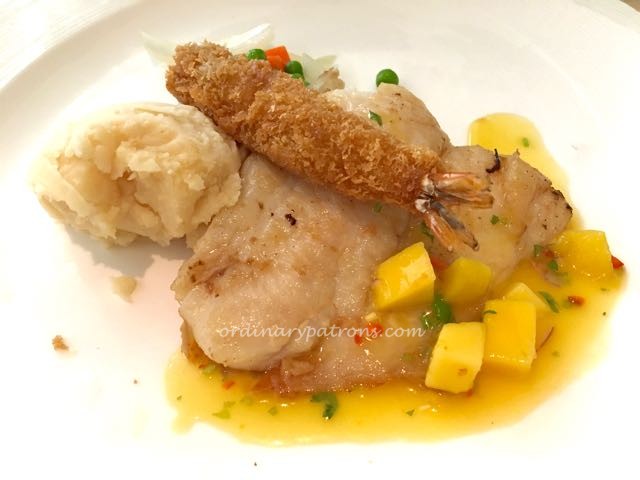 The NZ ribeye was served on a sizzling hotplate which creates such nice noises and smells.  This is the item that comes to mind when we think of Jack's Place. There is the usual baked potato into which patrons can decide whether to insert the chopped spring onion, bacon bits and cream. As usual we opted for everything. The steak tasted fine although 30% was made up of the fatty and chewy bits.  With hindsight, we would not have eaten it with the béarnaise sauce which was too thick and buttery. The sauce was too distracting and covered up the natural taste of the steak.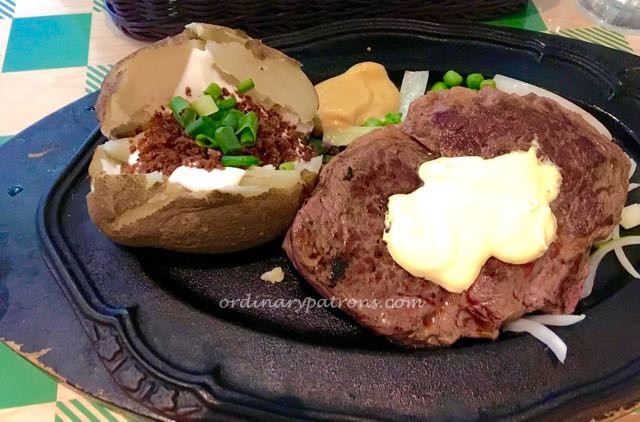 The meal ended with a cup of coffee and simple piece of cake. Overall, this was not one of the better Jack's Place set lunches that we have tried.
Ratings:
Food: 2
Value: 3
Service: 3
Atmosphere: 3
Overall Rating: 3 TOPs  

Jack's Place Bras Basah Complex
Blk 231 Bain Street
#01-01
Singapore 180231
Tel: +65 6338 6634
Opening Hours: 11am – 10:30pm