What does one expect to find in a Singapore restaurant with a name like Xiao Ya Tou (小丫头) ? According to their tagline, Xiao Ya Tou (or XYT in short) is a  restaurant "serving naughty modern Asian cuisine". We had brunch at this relatively new restaurant (opened in mid-2016) in the Duxton Hill dining enclave. Our first impression was that it reminded us of the Ding Dong restaurant  – Singapore food prepared with a contemporary twist in a quirky-retro setting.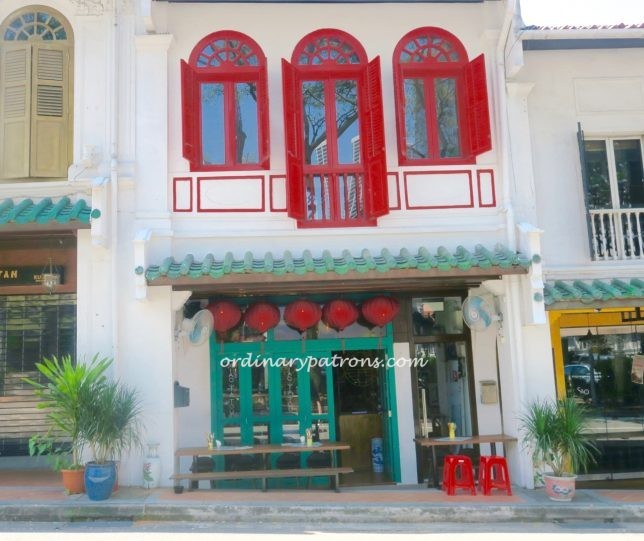 Big bold red lanterns adorn the entrance to the Xiao Ya Tou restaurant. The interior is decked out will all kinds of retro paraphernalia, many of which have a naughty side to them.  The level of naughtiness varies from adorable naughty to very naughty. Whatever it is, there is no doubt that this restaurant is different.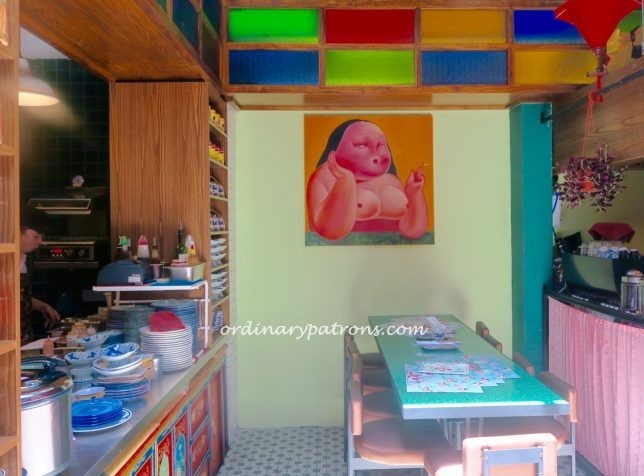 Retro metal grills are used to separate different sections of the XYT restaurant. The kitchen is housed in the back-end of the restaurant.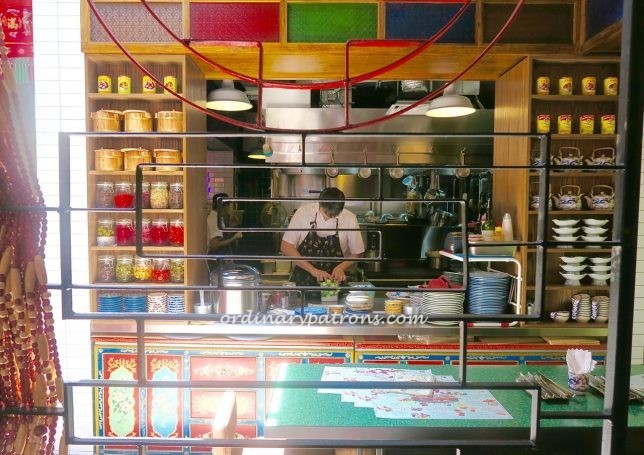 Here is a picture of the colourful Xiao Ya Tou brunch menu. The descriptions of the items were all interesting. Local food classics injected with some uniquely XYT touches.  We ordered three dishes and two desserts.
The crispy otak otak rolls ($12) was a tasty, savoury start to our meal.  The familiar otah was used as a filling for these deep-fried rolls.  The tamarind peanut sauce made it a very good dish.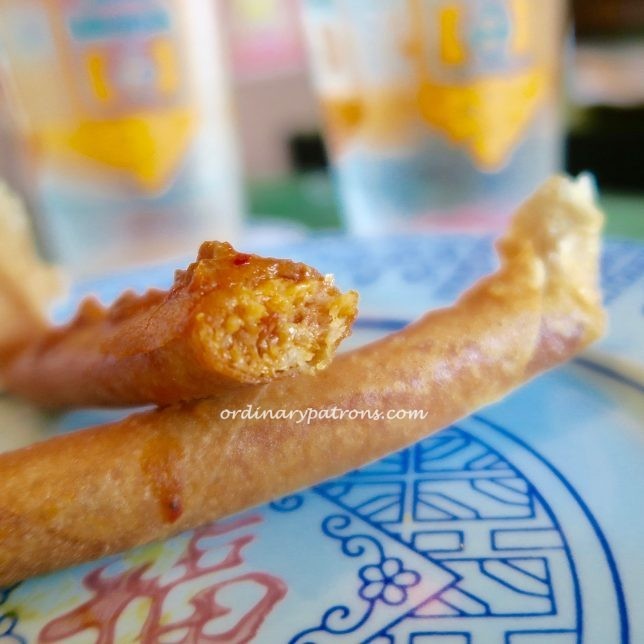 Next, we had the truffle pork dumplings ($12). These were very similar to mainstream pork dumplings, except for a slight truffle taste. Not bad, but in a place like XYT, we were expecting things to be not normal. It was not as distinctive as we had anticipated.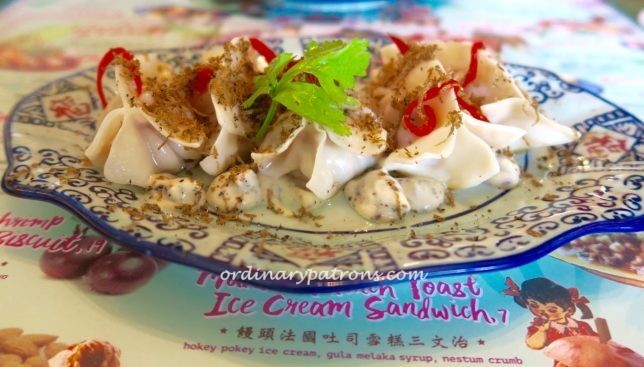 The final savoury dish was "small shrimp fry onion biscuit", a transliteration of the Chinese description of this dish. The dish was made with dough deep-fried with small shrimps. topped with a liberal amount of mayonnaise, seaweed, sesame seeds and a fried egg. Despite the awkward name, the taste was quite good.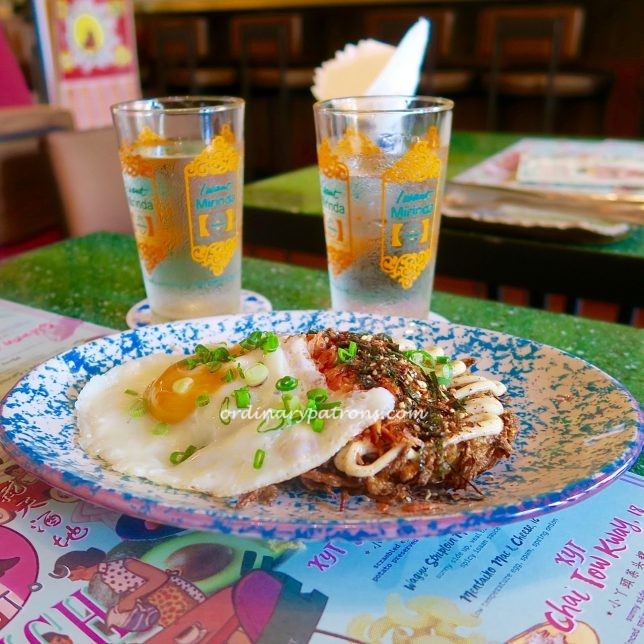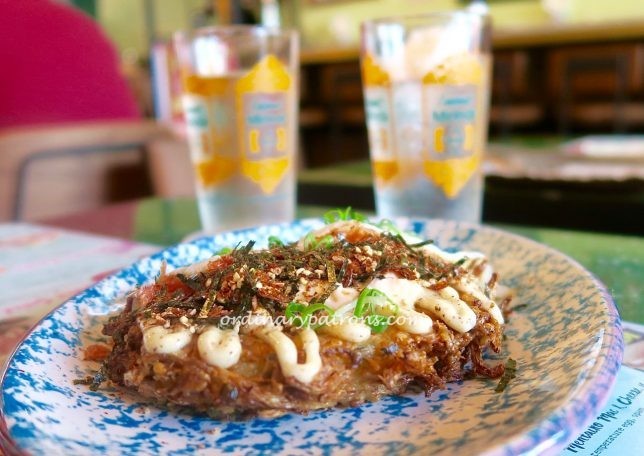 Time for coffee and desserts. The tea section was cutely categorised into angmoh tea and cheena tea sections.
Our coffees ($4.5 for black and $5.5 for cappuccino) were served in some beautiful cups.
Our first dessert was ovaltine trifles ($7). This was a small jar of milk pudding with an Ovaltine cookie on top.  Bits of pretzels provided some crunch.  We have a soft spot for nostalgic brands like Ovaltine. Other than, that this was quite a plain dish.
Our other dessert was man tou French toast ice cream sandwich ($7).  This dish was a pair of profiterole lookalikes. Each of the man tou sandwiched a scoop of hokey pokey ice-cream. Gula melaka syrup and Nestum crumbs provided the local nostalgic ingredients.  This was quite a good dish.
Brunch at Xiao Ya Tou was an interesting experience. Although we had mixed reactions to the food, is always nice to re-live the good old days with food.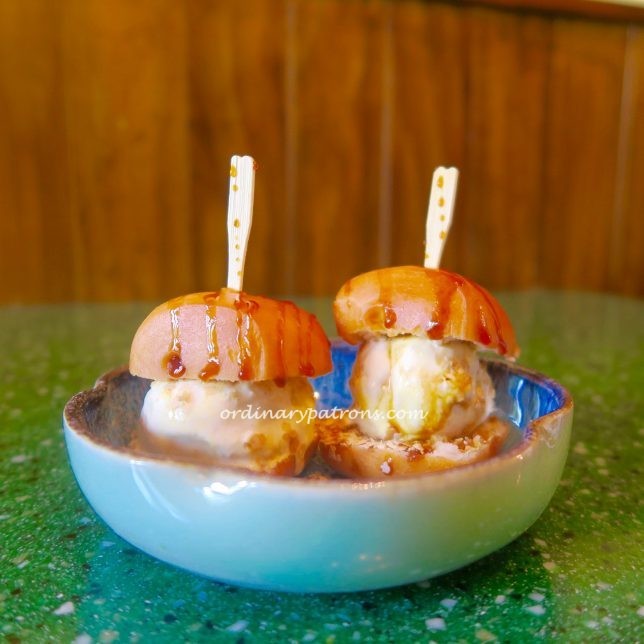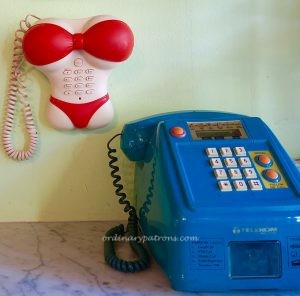 Ratings:
Food: 3
Service: 4
Value: 3
Atmosphere: 4
Overall Rating: 3 TOPs 

Xiao Ya Tou
6 Duxton Hill
Singapore 089592
Tel: +65 6226 1965