We were looking for a place to have coffee the other day and decided on Coffeesmith Orchard Central. It has a wonderful location along the long indoor corridor that stretches from Orchard Central to 313 Orchard. One can walk from Killiney Road to Mandarin Gallery in (mostly) air-conditioned comfort. Which is why there is a constant flow of pedestrian traffic in this area. The song "Music to Watch the Girls Go By" came to mind when we were there. I had initially wanted to borrow part of the title of the song for this post, but decided to use the more gender neutral phrase instead.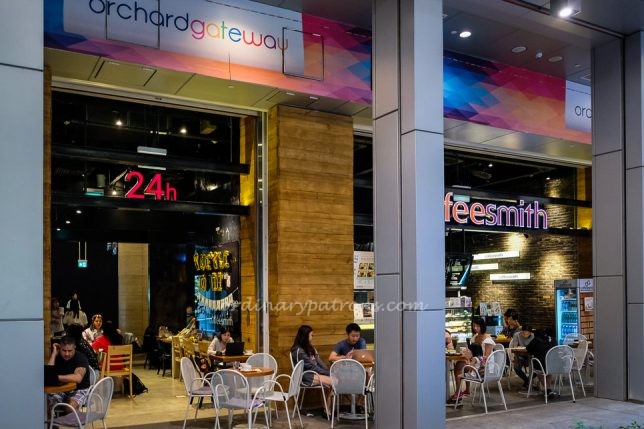 Coffeesmith is a chain of cafes from South Korea. What I am told is that it has become popular partly because of its association with some Korean dramas, with scenes being filmed in Coffee Smith outlets. Not being familiar with Korean shows, I must confess that Coffeesmith did not appear Korean to me at first. But on closer examination, the Korean words and items like bingsu in the menu provide more signs of the cafe's origin. Coffeesmith Orchard was the first of their outlets in the Lion City. There are now five outlets spread out in Singapore (read about lunch at Coffeesmith Suntec City).
According to their website, the name Coffeesmith was " … derived from the English suffix "-smith", which means that someone is a skillful craftsman of one's product". We therefore had to try the coffee. There was also a good array of desserts on display. The various types of bingsu, waffles and cakes look tempting. We decided on a Sunday Brownie ($8.5) for sharing.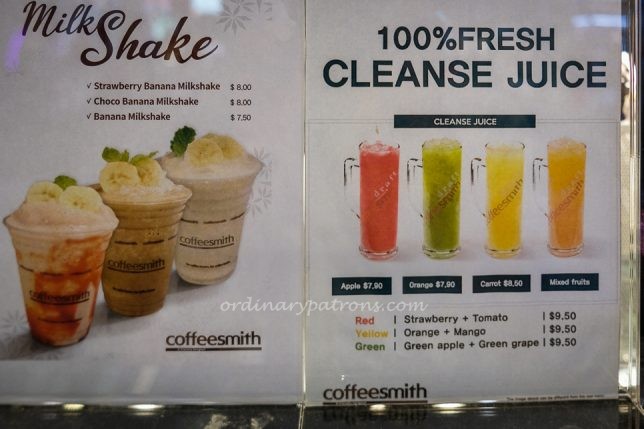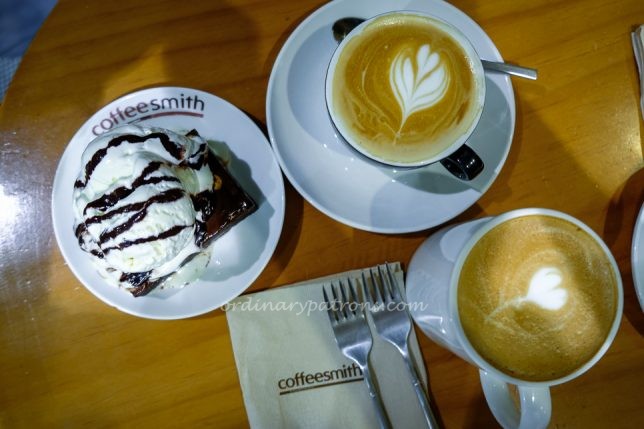 The cappucino cost $6.5 for a medium and $7 for a large. The coffee at Coffeesmith is apparently made by "blending 5 kinds of high-quality Arabica coffeebean with craftman's skill". It is reasonably good coffee but not something that makes me yearn for another one.
What we were most happy with was the brownie. It was a large piece of brownie topped off with large scoops of ice-cream. The brownie was moist and chocolatey and the generous amount of ice-cream made it an enjoyable dessert.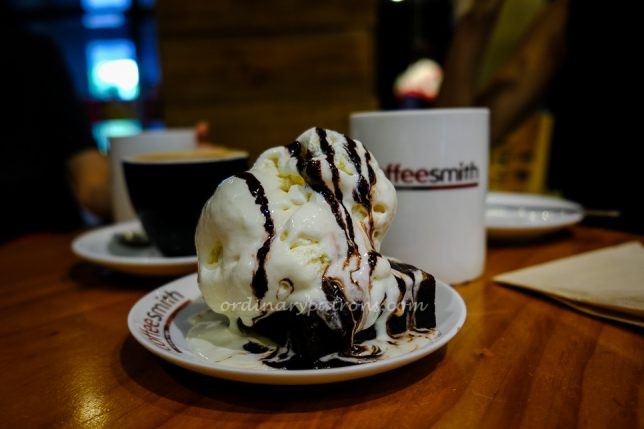 For those who are not into coffee, there is also a wide range of other kinds of drinks including the Zesty Lemon Tea. Just remember to get a table with a good view of the world outside.
Coffeesmith Orchard Gateway
277, Orchard Road #01-09/09A
Singapore 238858

Tel: +65 6385 4979
Open: 24 Hours
---
The Ordinary Patrons | Real Dining Experience of Ordinary People
an independent Singapore food blog